The new InsurTech100 list recognizes the world's most innovative technology solution providers that address the digital transformation challenges in insurance.
The InsurTech (insurance technology) sector has experienced explosive growth in the last two years as the huge increase in the use of digital channels and the level of customer expectations due to COVID-19 restrictions has accelerated the need for innovation.
On the current trajectory, the global InsurTech market is projected to reach $100bn within the next five years.
This year's process to identify the 100 InsurTech innovation leaders was more competitive than ever. A panel of analysts and industry experts voted from a longlist of over 1,400 companies produced by FinTech Global, a specialist research firm.
InsurTechs recognized for innovative use of technology
The finalists were recognized for their innovative use of technology to solve a significant industry problem, enhance the customer experience or generate efficiency improvements across the insurance value chain.
A range of factors was considered to make the final selection including:
Industry significance of the problem being solved
Growth, in terms of capital raised, revenue, customer traction
Innovation of technology solution
Potential cost savings, efficiency improvement, impact on the value chain and/or revenue enhancements generated for clients
How important is it for insurance executives to know about this company?
Insurance remains a critical market within the global economy. The industry's total direct written premiums (DWP) reached $7 trillion in 2021, or 7.2% of global GDP.
As traditional competitors seek to maintain market share, they are focusing on providing targeted products, improving customer onboarding processes and deepening their relationships with existing customers.
These initiatives tend to take the form of investments, partnerships, and acquisitions. While these approaches may help improve incumbents' competitive posture, they also drive opportunities for startups to help legacy providers fill the gaps in their offerings.
Consumers and businesses increasingly expect insurance cover to be offered via a range of digital and offline channels, and insurers that fail to keep up with the latest technologies and innovation will be less competitive and lose market share.

FinTech Global director Richard Sachar
The InsurTech list helps senior decision-makers in the industry filter through all the vendors in the market by highlighting the leading companies in sectors such as underwriting, pricing, IoT devices, distribution and data & analytics.
InsurTech`s evolution and investment landscape is changing from year to year. Private capital continued to flood the insurance industry, driving total investments in insurtechs to new heights across all insurance types, investment stages, and regions.
FULL INSURTECHS LIST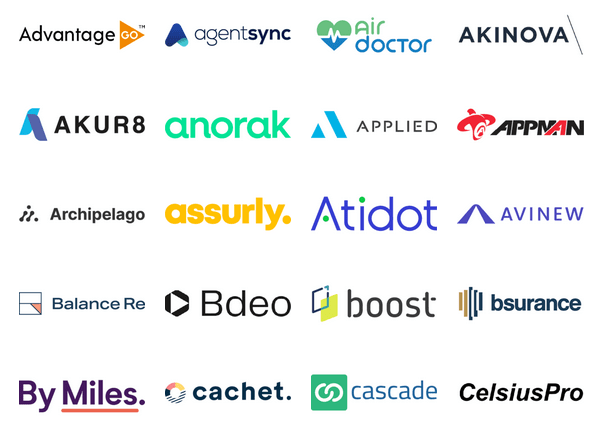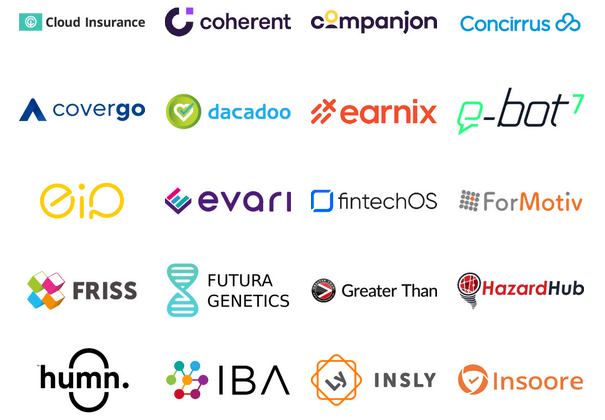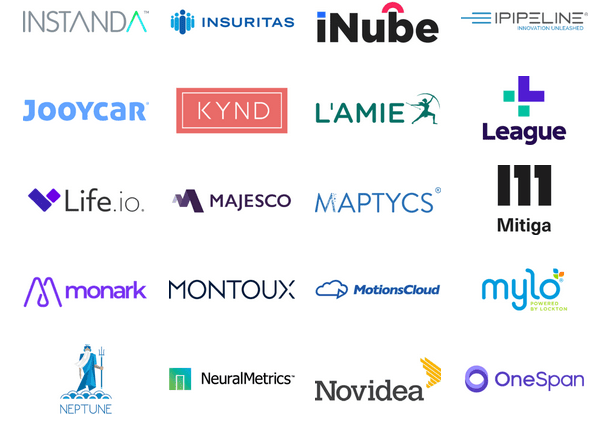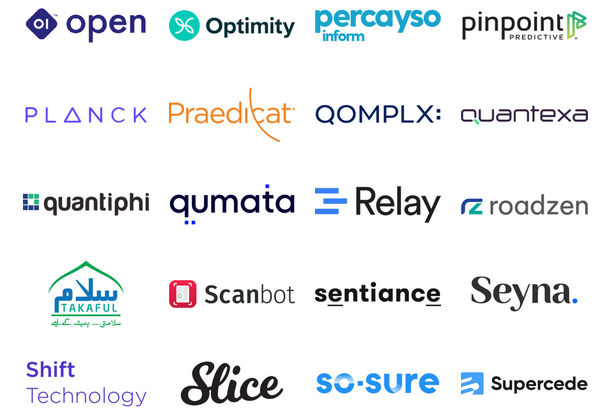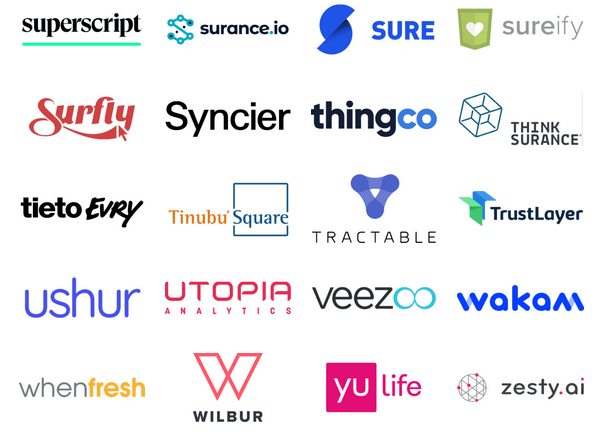 20 new world's leading InsurTechs
AdvantageGo
Provider of commercial (re)insurance management solutions that transform how insurers manage underwriting, policy and claims administration
AkinovA
The only neutral digital marketplace with full new regulatory approval to transfer and trade insurance risks
CelsiusPro
Swiss ClimateRisk InsurTech specializing in industrializing index insurance solutions to mitigate the effects of adverse weather, climate change and natural catastrophes
Companjon
Europe's leading InsurTech specialising in innovative add-on insurance that is fully flexible, hassle-free and all digital
Earnix
Providing insurers with fully personalized and dynamic rating, pricing, and product offerings, through predictive analytics and advanced Al/ML capabilities
EIP
InsurTech software business providing a plug & play digital marketplace for managing and offering subscription insurance products
Greater Than
Offers real-time data analytics that predicts driver-related accidents and CO2 emissions helping motor insurance & mobility decrease fatalities and carbonization
Insuritas
Leader in embedded P&C insurance agency solutions for financial services providers in the U.S.
iPipeline
The leading provider of no code/low code, content-based digital solutions for life, annuities, and wealth management
Life:io
Leading customer engagement technology firm that helps insurers accelerate the development of their end- to-end digital client experience.
Majesco
A leading SaaS software provider for P&C and L&A insurance markets to modernize, optimize and innovate their businesses at speed and scale.
NeuralMetrics
Provides AI-driven customer lifecycle solutions, empowering insurers to increase classification accuracy, improve underwriting, reduce premium leakage & prevent adverse selection
Pinpoint
Developed a cutting-edge data and analytics platform leveraging behavioral economics to improve carriers' ability to predict key insurance outcomes
Quantiphi
AI-First digital engineering company helping insurers with data transformations and custom AI solutions
Qumata
Helps Life & Health insurers streamline their underwriting process, allowing applicants to avoid lengthy questionnaires by sharing their digital data
Relay Platform
The first agnostic quote-bind-issue platform for brokers and underwriters enabling workflow and data control, powerful quoting and proposal generation features
Sure
SaaS infrastructure and robust APIs that enable faster speed to market for embedded insurance programs
ThingCo
Provider of next-generation telematics products serving both the B2C and B2B insurance markets
Ushur
Delivers the world's first AI-powered Customer Experience Automation™ platform, purposely built to intelligently automate the end-to-end insurance customer journey.
Wakam
Digital B2B insurer that creates white label innovative insurance solutions for all types of distributors.
According to InsurTech Sector Overview, investment in the insurtech space in the 2Q of 2022 increased by 8.3% from the opening quarter of the year to $2.41 bn, as a rise in the average deal size masked a decline in the overall number of deals.
nsurTech ecosystem has met a very interesting juncture; at a macro-level, be swept up in the downgrading of public value, or represent a viable investment alternative to an investor's portfolio that is otherwise being dragged into generalised bearishness, and at a micro-level; either capitalise on the availability of lower-priced assets or struggle to survive.
The global market saw overall growth of 15.4%, even with the COVID-19 pandemic, 2020 grew by 6.9%, and 2021 grew by 18.7%.
2022, however, to date has shrunk by 8.6%. Over that same time period, (known) global investments into InsurTechs recorded a growth rate of 52% in 2019, a 12% growth rate in 2020 and an incredible growth rate of 122% in 2021.
………………………..

by Peter Sonner