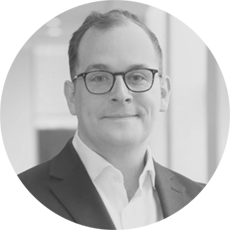 Dr Andrew Johnston – Global Head of Gallagher Re InsurTech
Experienced Researcher and business developer with a demonstrated history of working in the financial services industry. Skilled in Financial Risk, Intercultural Communication, Politics, Policy Analysis, Languages and Political Science.
Strong research professional with a Doctor of Philosophy (Ph.D.) focused in Politics from School of Oriental and African Studies, U. of London. Expertise in the studies of widespread political violence, genocide, politics and economics.
I run the Global InsurTech business for the reinsurance broker Gallagher Re. As it relates to experience specifically pertaining to InsurTech, I have been involved in InsurTech since July 2016.
At that time, I was hired to run some research initiatives for Willis Re (which merged with Gallagher in December 2021) to support our traditional client base. InsurTech came into my purview almost immediately, primarily as a source of angst and anxiety for our clients who feared they might be disrupted by this eruption of technologically enabled disruptors.
In January 2017, I launched Willis Re InsurTech to put some intellectual rigor around the global InsurTech universe — clients were given access to our research findings, and more importantly, received access support to InsurTechs who we had vetted who we thought could be advantageous to our clients (through technology partnerships, distribution and capacity opportunities etc.).
Quickly the industry came to the realization that the advantages of leveraging 'InsurTech' far outweighed the threat of disruption. It really laid the foundation for the operating model of Willis Re InsurTech — finding best-in-class InsurTechs for our clients. Fast forward to now, I manage a team of approximately 30 people, who are located across the globe, in search of the best businesses who adopt the label of InsurTech. This can be to bring their technology to bear with clients, or where we are a client (in instances where technology supports a broker's core functions), or where InsurTechs themselves are clients — typically businesses who originate risk.
My team and I have seen some 1,600 InsurTech businesses, have supported reinsurance placements of hundreds of millions of dollars (globally), and supported countless traditional clients with their technology strategy. I am probably best known as the editor of what was the Willis Towers Watson Quarterly InsurTech briefing, which I am told is read by millions of people worldwide. While producing this briefing has never been my day job, I have enjoyed the intellectual and commercial pursuit of providing the industry with our view on this ever-evolving space, backed by up-to-date data.
My 'day job' role really is as reinsurer broker/intermediary, and client advocate, but I certainly enjoy the rich variety that my job has. Every part of our industry looks at technology and I am fortunate enough to work for an international firm that is involved in every step of the way of pretty much any part of (re)insurance.
Prior to joining Willis Re (now Gallagher Re) in 2016, I worked as an expert historical consultant to the UN at their International Tribunal in Cambodia. This was largely a result of my former academic pursuits, where I worked as a genocide researcher/academic for almost a decade. My PhD is in genocide, specifically the Cambodian genocide of the 1970s under the Pol Pot regime. Additionally, I have also managed a couple of specialty agriculture start-ups, and been a lecturer in Economics, Politics, and Anthropology.