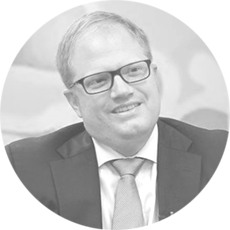 David Flandro – Head of Analytics Howden
David Flandro is Head of Analytics Howden. Ex-Managing Director, Analytics, Hyperion X. In this capacity, he leads Hyperion's Actuarial, Catastrophe Modelling, Advisory, Business Intelligence, and Research teams. David has held multiple positions in the sector including Global Head of Analytics, JLT Re and Global Head of Business Intelligence, Guy Carpenter.
He began his broking career as a member of the Industry Analysis & Research team at Benfield. Before that, he was an equity analyst at Merrill Lynch, covering European insurance. David is frequently involved in major pitches, client relationships, and complex transactions. He has been a regular presenter at various industry forums, and he has been frequently published on several topics in the insurance and reinsurance business. David holds an MBA in financial engineering from MIT.