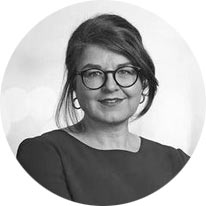 Eva-Maria Barbosa – Based in Clyde & Co's Munich office, Eva-Maria Barbosa is a leading corporate insurance lawyer with broad experience of insurance regulatory and corporate insurance matters.
Eva is a corporate lawyer with a broad experience of insurance regulatory and corporate insurance matters. Eva has led on many insurance-related M&A and restructuring projects, with clients regarding her as a leading dealmaker, focusing on projects including exit strategies for discontinued businesses, run-off and cross-border outsourcing service agreements, as well as mergers and cooperation agreements.
Eva was educated at the Universities of Freiburg and Düsseldorf and is qualified as a lawyer in 1999. She is fluent in English and French.
Awarded a German "Top Lawyer" for M&A by WirtschaftsWoche, Eva is recognized as a market-leading adviser on transactions, in particular in the insurance and financial services sectors, including specific know-how of the regulatory frameworks. Appreciated by clients for her "strong pragmatic and customer-orientated approach and instant response on time-critical tasks" (Chambers Europe, 2022), Eva has also been selected a "Leading Individual" in corporate and M&A (insurance sector deals) by Legal 500, with clients noting, that "she and her team are well connected, very service and customer oriented and with experienced professionalism" (Legal 500 Germany, 2022). She is also known as a thought leader in her field by Who's Who Legal, noting she is a "distinguished corporate insurance specialist, renowned for her expansive knowledge of regulatory matters" (Who's Who Legal Germany, 2022). In the 2020 edition of JUVE Handbook, Eva has been recognized as a frequently recommended lawyer for corporate advice to insurers, M&A and corporate law. In 2019 she was named "Best in Insurance and Reinsurance" at the Euromoney Legal Media Group's Europe Women in Business Law Awards.