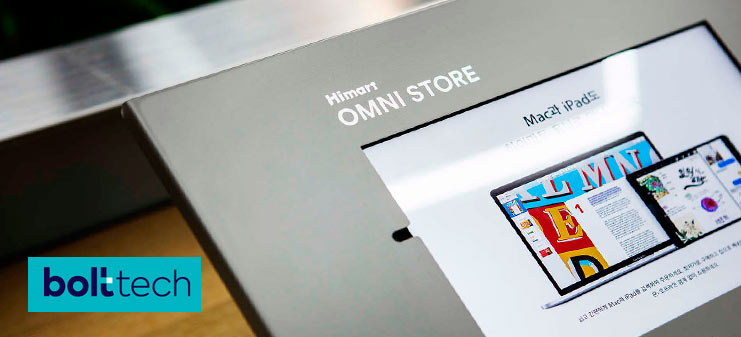 Lotte Himart, one of the largest electronic goods retailers in South Korea, has partnered with international insurtech bolttech to launch the country's first-ever home appliance switching service.
Replacement requests can be made seamlessly through a dedicated online portal, allowing for a hassle-free, digital-first experience.
Powered by bolttech's embedded insurance technology, the service will enable Lotte Himart customers to easily replace items purchased from their online and offline stores via a dedicated new digital journey.
The service is currently available across 350 stores in South Korea. Replacement services are currently available for mobile phones, tablets, laptops and personal computers (PCs), and customers can register up to four devices per category (i.e., 16 devices at the maximum).
Replacement services are only available for products in the same category and there are no restrictions on the brand of the new product.
We are thrilled to provide these benefits to our wide base of customers, including the Millennials and Generation Z who value choice and flexibility, as well as early adopters who are enthusiastic about the latest digital devices

Junsuk Choi, Service Business Centre Leader at Lotte Himart
"We plan to expand the products eligible for replacement services to include large home and kitchen appliances for an even better customer experience when shopping."
"This partnership is well-aligned with our focus – working with our partners to enable customers with more choice and convenience in safeguarding their valued devices", Jinmook Kim, General Manager, Korea at bolttech said
Annual subscription fees for the Lotte Himart home appliance switching service start at just $30, with an extended warranty available for up to three years from the purchase date.

by Peter Sonner