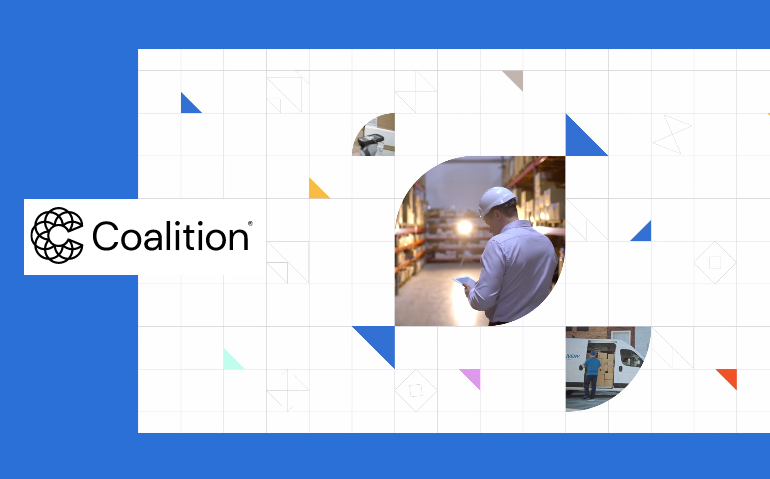 Cyber insurtech Coalition has announced the expansion of its cybersecurity insurance offering in the US to large enterprise businesses with revenues up to $5 bn.
Coalition's Active Cyber Insurance provides additional layers of protection to these businesses, fitting into existing enterprise-scale security programs while also creating a backstop.
Enterprises can benefit from Coalition's Active Insurance, a dynamic cyber protection system that resolves complex claims should they arise, but also works around the clock to prevent them in the first place.

Shawn Ram, Head of Insurance at Coalition
Implementing Active Insurance opens up more visibility into an organisation's overall cyber risk posture, enabling the adoption and implementation of insurance less onerous and more dynamic when coupled with a more efficient underwriting process.
Typically, enterprise businesses have a stronger cybersecurity posture than smaller organisations due to available resources, but they also have a much larger attack surface to monitor and defend.
Increased capacity comes from a syndicated placement across many of its existing partners.
Most large enterprises have the means to establish strong cybersecurity postures, but that should not preclude them from the benefits of adding cyber insurance to the mix.
Cyber insurance should be a critical component of any company's defense-in-depth strategy.
This announcement follows research Coalition published at the beginning of the month, which suggested there was a 13% increase in average monthly Common Vulnerabilities and Exposures (CVEs) throughout 2022.
Coalition predicts there will be more than 1,900 new CVEs per month in 2023, including 270 high-severity and 155 critical-severity vulnerabilities.
Cyber risks continue to grow at pace globally. As more British small and mid-market businesses understand their vulnerability to these threats, Coalition's Active Cyber Insurance is becoming an invaluable source of prevention and resolution.
To increase commitment to the UK market, insurtech has announced that UK business is trading as an approved Lloyd's coverholder.
Cyber losses cost the global economy upwards of $1.5 trillion each year, and yet the majority of businesses are ill prepared to manage and mitigate the risks of an increasingly digital world. That's why we created Active Insurance, the world's first insurance designed to prevent risk before it strikes.
by Nataly Kramer Insurance, InsurTech, Cyber, Digital Marketing by Peter Sonner