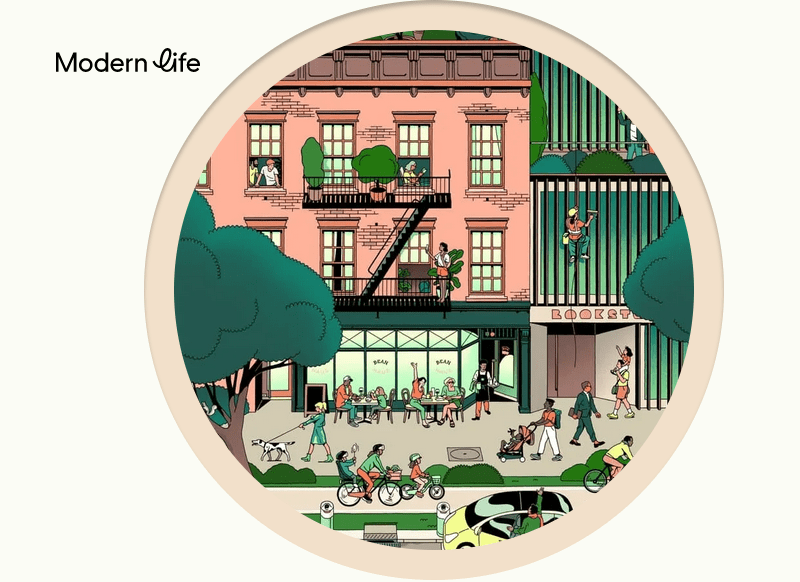 Modern Life, a tech-enabled life insurance brokerage for advisors, has launched with $15mn of seed funding led by Thrive Capital.
The New York-based brokerage is offering end-to-end digital journey and data connectivity from advice to purchase, including data-driven underwriting assessments, instant quoting, and digital applications.
Its integrated dashboard allows clients to easily see and manage client submissions as well as back office administration, like appointments and commissions. It has already secured 15 leading carrier partnerships and licenses for all 50 US states and is offering a full suite of insurance products including permanent life, term life, long-term care, and disability.
As well as Thrive Capital, the US$15mn seed round also saw participation from 12 unicorn founders from the likes of Hippo, Plaid, Reddit, Flatiron Health and At Bay.
In our conversations with advisors across the country, we heard emphatically how challenging it is to get their clients life insurance coverage. From in-person medical exams and 50+ page application forms to countless client and carrier touchpoints, advisors face an arduous, opaque, and lengthy process — often more than a quarter long

Michael Konialian, Co-Founder and CEO of Modern Life
"We're bringing the best of technology, data, and design to streamline the process end-to-end while still supporting large and complex risks. We are proud to support leading advisors as they navigate a new and dynamic industry landscape that is changing more rapidly now than at any point in the last 150 years."
We firmly believe in Modern Life's mission and its potential to significantly impact advisors nationwide along with their millions of clients. The life insurance industry is saddled with legacy technology. The result is that advisors, who are responsible for 90% of the industry's distribution, are left operating without the tools they need

Ryan Pripstein, Head of Research at Thrive Capital
With its unique focus on the advisor, seasoned executive team, and breakthrough technology, Modern Life is uniquely suited to help these professionals serve their clients faster, easier, and more confidently.
Assaf Wand, Co-Founder of Hippo and a Modern Life investor, adds, "I have deep conviction in the potential for technology to transform the massive life insurance market given how broken the customer experience is today. The Modern Life team has the customer obsession, experience, and industry knowledge to execute on a huge opportunity."
"Post-Covid, the need for growth and technological advancement throughout the life insurance industry is at an all time high," said Jared Levy, a life insurance advisor and Modern Life client. "Connecting with companies ahead of the technology curve is not always easy for advisors, but Modern Life does it best. The technology behind its quoting system and algorithmic underwriting allows advisors to streamline the diversification and buying process of contracts, leveling up life insurance capabilities and client satisfaction."
Modern Life co-founders Michael Konialian and Jack Arenas are seasoned fintech veterans.
Modern Life CEO Konialian previously worked as VP and General Manager at CoverWallet (acquired by Aon), where he built and led the agent division, CoverWallet for Agents. Modern Life CTO Arenas was previously co-founder and CTO of the $900M-valued fintech Petal, where he remains an advisor.
Modern Life is a tech-enabled life insurance brokerage. With a focus on empowering advisors, Modern Life offers advanced technology solutions to digitally streamline advisors' practices and expert brokerage support.
With Modern Life, advisors nationwide can compare quotes from top carriers in minutes, perform data-driven underwriting assessments, manage clients from an integrated dashboard, and receive comprehensive deal support. 
by Peter Sonner