Insurtech Cover Genius and scandinavia's airline SAS announced a new customized travel insurance protection program, applies to more than 25 countries in Europe and the United States with the ability to scale globally.
The comprehensive travel protection offerings are embedded directly within the customer booking flow, benefitting passengers with AI-backed price optimization and dynamic product recommendations, plus a seamless claims experience.
This partnership was jointly developed by the two companies to provide tailored protection for any global destination, with product offerings that travelers can dynamically bundle and unbundle, providing them with additional confidence and new revenue streams for SAS.
"While tourism is on track for a full recovery this year, airlines are looking for new ways to entice travelers back to the skies with a sense of protection," said Peter Smith, VP of Partnerships, Travel at Cover Genius.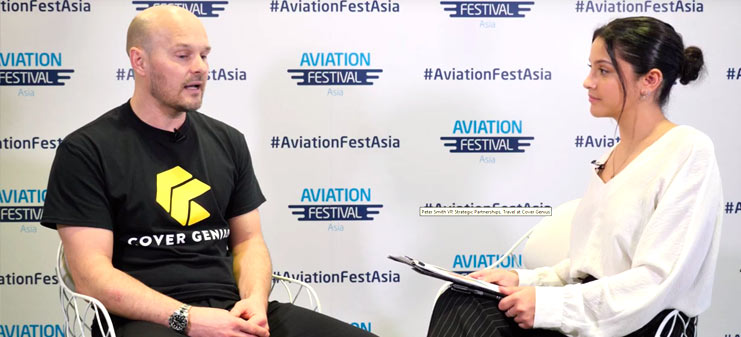 Convenience and client loyalty are at the core of offering embedded protection for travelers, which also offer SAS additional revenue growth as the industry continues to recover

Peter Smith, VP of Partnerships, Travel at Cover Genius
SAS passengers from Europe and the US can choose comprehensive protection and cancellation cover options for any destination in real time with XCover, Cover Genius' award-winning global distribution platform, based on their needs while they book online.
Should they need to make a claim, travelers can log into their XCover account in 40 different languages, respond to a few questions and receive instant payouts for approved claims in more than 90 currencies once approved.
Traveler insurance coverage and claim payments can extend to global destinations, currencies and markets as the partnership grows.
This new partnership aligns with a major shift in the way travelers prefer to purchase protection.
A global travel insurance survey, conducted by Momentive and commissioned by Cover Genius, showed that customers were most satisfied when they purchased travel protection directly from their travel provider or airline.
The results show that 69% of EMEA travelers prefer to purchase travel insurance directly from their airline or travel agent for their next trip.
47% of EMEA travelers prefer embedded protection over the "second step" of having to buy protection after the initial purchase due to convenience.
The EMEA region in the global travel insurance survey conducted by Momentive includes the United Kingdom, Germany, Spain, Italy, France, Netherlands, Sweden, Russia, and the United Arab Emirates (EMEA).

by Peter Sonner