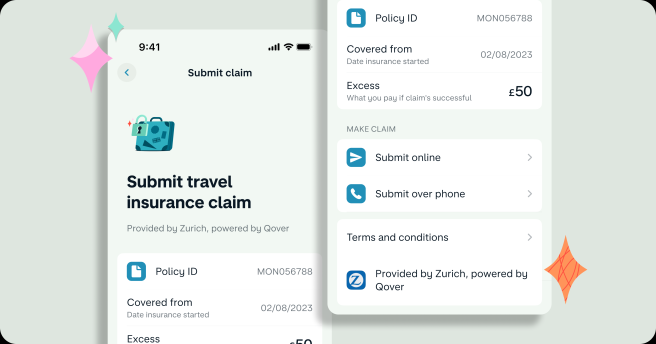 Monzo Premium's worldwide family travel insurance will be provided by Zurich, powered by Qover. Most of the things covered by the insurance will stay the same. As will the excess amount and the price of Monzo Premium. 
Our Premium customers told us that making a travel insurance claim wasn't always as easy or as fast as it should be. So we decided to switch from our current provider to Zurich
By doing so, we can give Premium customers a better claims support experience from the Monzo app.
Zurich Insurance Company will underwrite Monzo Premium's travel insurance policy, meaning they're the ones who actually insure you. They will also arrange emergency help if you need it. 
Qover will work with Zurich to deal with the claims you make and provide you with customer care.
Clients can start a claim and request a travel certificate in the Monzo app. Previously, you had to call the travel insurance provider or use their online claims management portal to do these things. And in the future, you'll be able to submit and track a claim in the app too.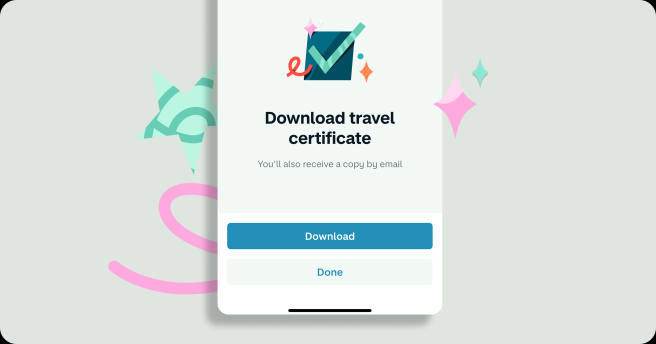 Most of the things that Premium customers are covered for today will stay the same. This includes:
Including the United States.
By "family", Zurich means partners and dependent children up to 19 years old (or 21 if in full-time education). They're only covered if they're travelling with you. Exclusions apply, please read the Ts&Cs.
You're covered for an unlimited number of trips if each one is less than 45 consecutive days.
Including skiing and snowboarding, ski equipment and ski hire up to £750.
Covers cancellation costs up to £5,000, costs for trips being cut short up to £5,000 and flight delays by 4 hours or more.
Car hire excess waiver up to £3,000
If you damage a rental car abroad.
Medical bills up to £10 million
For medical emergencies, including practitioners' fees, hospital expenses and medical treatment.
Lost valuables up to £750
Including luggage, personal money and travel documents, jewellery, laptops and tablets, and more.
There's a £50 excess for every successful claim where an excess is payable. An excess is the amount of money you pay towards a claim.
New provider, new terms and conditions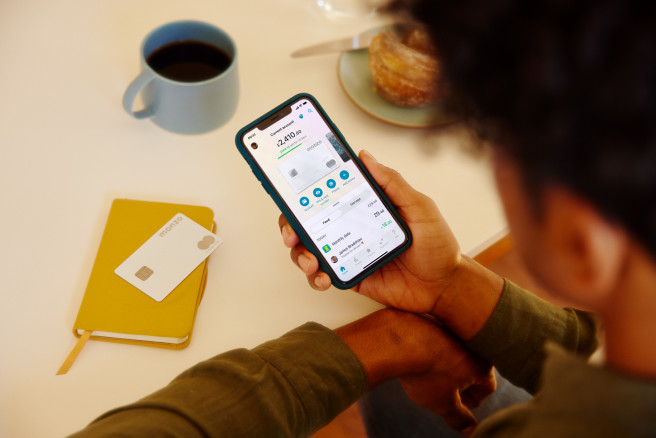 The change in provider means that Zurich, powered by Qover will be setting their own exclusions. We'll also be changing some of the language in the Monzo Premium Terms and Conditions.
Summary of the things that will be different in new Zurich insurance policy:
General exclusions now include climbing on roofs and jumping from heights, buildings and rock formations.
You'll now need receipts for all claims.
Personal liability now excludes intellectual property and copyright, loss or damage to property, and any damages that should be more specifically claimed under another policy.
Hijack now excludes privately chartered or rented vessels.
Winter sports now excludes claims for anything you've left unattended, unless in locked storage or a lockable ski or snowboard rack.
Up to 2nd August 2023, AXA will provide your travel insurance cover then we'll move you over on 2nd August 2023 and update the 'your travel insurance' section of the Monzo Premium Terms and Conditions.
There's nothing for you to sign and no forms to fill in. And there's still no need to make any medical declarations. Please note, pre-existing medical conditions are not covered.

by Peter Sonner