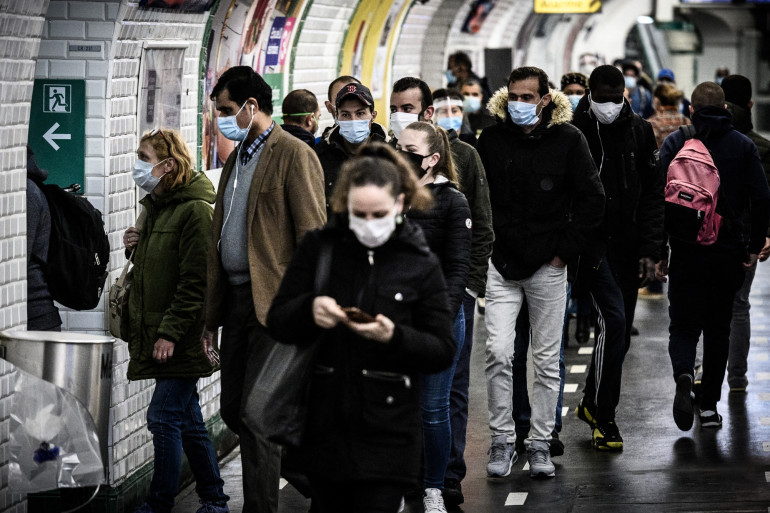 To discourage irregular migration, Türkiye is expected to implement a new insurance requirement for anyone arriving in Türkiye with a permit.
Foreign Minister Mevlüt Çavuşoğlu announced last week that travelers with a visa would be required to be insured beforehand and that would help the government cover the cost of sending back people who arrive in Türkiye with permission but somehow end up as irregular immigrants.
Türkiye, which hosts the largest Syrian refugee community in the world, is also a main attraction for migrants from around the world due to its location as a gateway to Europe and between the continents of Europe and Asia.
Currently, it requires a visa from travelers from 57 countries that are among the primary source of migrants who had to leave their country due to conflicts, political turmoil, economic challenges and lack of fundamental freedoms. These include Syria, Libya, Afghanistan and some African countries.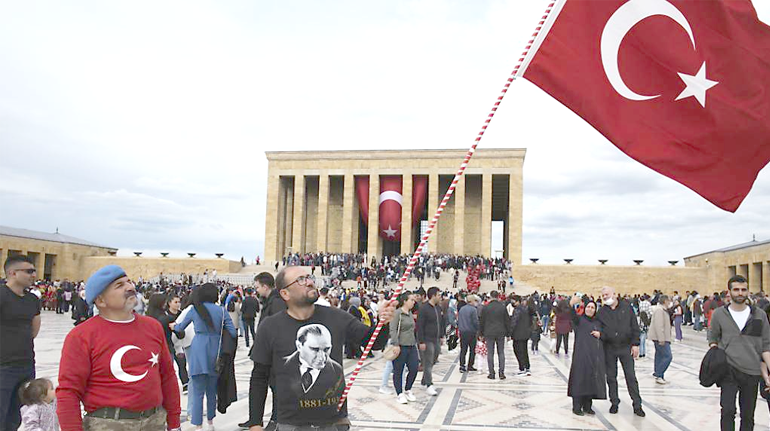 In cooperation with the Interior Ministry, the Foreign Ministry will launch a new scheme that will make it mandatory for any traveler with a visa to sign up for insurance before arrival in the country. Those who exceed their stay in Türkiye and lapse into the status of irregular migrants are deported to their countries, with fees covered by Türkiye. With the new scheme, their fees will be paid through the insurance company of the traveler.
Türkiye deported 124,441 irregular migrants and facilitated the voluntary return of 58,758 Syrians to the safe zones in northern Syria last year, the Interior Ministry announced in early January.
Data shared by the ministry revealed that this was the highest number of deportations in Türkiye's history, up by some 161% compared to 2021. Recent figures brought the number of irregular migrants deported since 2016 to 449,326. Throughout 2022, 280,206 irregular migrants were denied entry into Türkiye, adding to the 2.7 million that were turned back since 2016.
Meanwhile, 236,572 migrants – who were not the recurring cases – were caught last year. The ministry recorded Türkiye's deportation success rate as 71%, excluding the ongoing and regular issues.
When caught, irregular migrants are taken to deportation centers. Türkiye currently hosts 30 such centers in various provinces, with a total capacity of more than 20,000 people.
Once in a deportation center, irregular migrants can be detained for up to 12 months, based on their case, until they are deported. Foreigners with travel documents are subject to a trial process and can be deported seven days after the conclusion of their case. Deportation centers offer essential services for irregular migrants, from accommodation to food and health care. In some cases, such as the influx of irregular migrants from Afghanistan recently, Türkiye employs charter flights for mass deportation.
The country has also stepped up measures on its borders against irregular migration. Last year, thousands were denied entry into Türkiye through its borders or captured near border areas. Refugees are also subject to the same treatment as irregular migrants if they commit a crime or are deemed disruptive to public order and security, and are similarly deported.
Between Jan. 1 and Dec. 16, 2022, the Turkish Coast Guard Command's Aegean Command Station saved 47,498 irregular migrants in 1,550 separate cases across its areas of responsibility, of which over 18,000 were victims of Greece's pushback policy.
Athens consistently denies the accusations despite abundant migrant testimonies, media evidence and international scrutiny. Prime Minister Kyriakos Mitsotakis' government, since coming into office in 2019, has vowed to make his country "less attractive" to asylum-seekers. The migrant crisis in the Aegean and the broader Mediterranean remains unsolved.