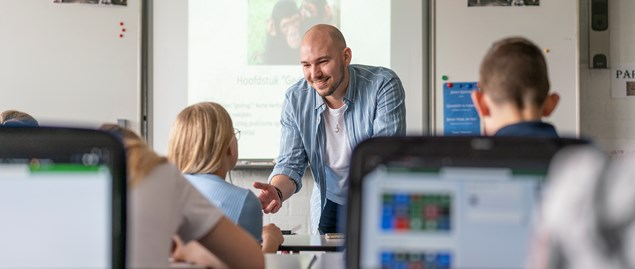 Instabase announces the launch of AI Hub – a repository of AI apps focused on content understanding and a set of generative AI-based tools to transform the customer experience.
The newly launched platform, called AI Hub, is a game changer when it comes to handling complicated content.
This is because the suite enables any individual to instantly have interactive conversations, get answers to questions, summarise and more from content such as documents, spreadsheets, and even images. As of this launch, anyone can now try AI Hub.
From tax files to insurance claims, to receipts, invoices, customer data, and more – the AI Hub enables anyone to chat with their content and receive answers as if speaking to a knowledgeable expert on the materials.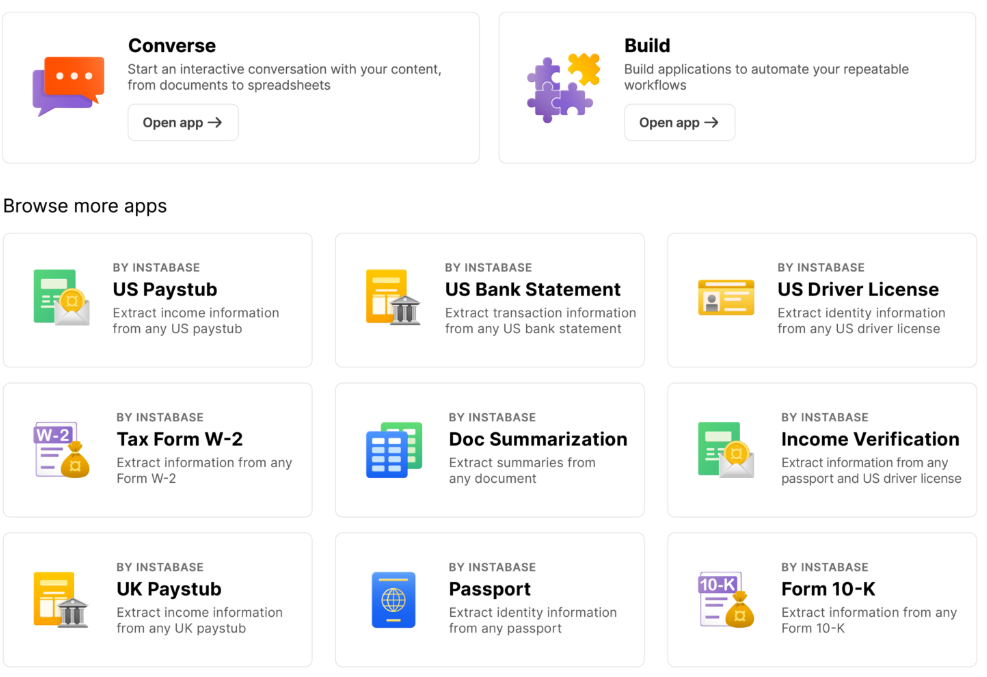 Harness GPT-4 and the latest in generative AI to instantly understand your content. Explore a collection of tools to extract information, generate summaries, analyze data, and much more. With AI Hub, you can interact with your files, automate recurring tasks, and leverage purpose-built apps from the community.
Leverage the latest in generative AI to understand your content and get answers fast. Converse with your files, automate workflows, and try pre-built apps from the Instabase community.
Since its founding, Instabase's platform has had a rich history of incorporating AI innovation into its design, including content digitisation, neural networks, and most recently transformer-based, layout-aware large language models. Instabase's AI Hub has three components. They are:
AI Hub Converse: Enables users to seamlessly chat and analyse any document set. From financial data to legal contracts, to university research papers, and more, users can quickly ask questions about the documents and identify the information they need. For example, take the use case of identifying key terms and summarising a contract. With Converse, users can take complex and long contracts and summarise, translate, and analyse information in the language of their choice.
AI Hub Build: Enables users to build repeatable end-to-end workflows with documents as input. Instantly classify, extract, and run analysis to build an end-to-end application. For example, with Build users can analyse and summarise information from printed or handwritten receipts, tax documents, and invoices to automate repetitive tasks.
AI Hub Pre-Built Apps: The Pre-Built Apps enable users to swiftly automate common processes such as income and identity verification, client onboarding, passport, and licence verification, and others that enable multi-document understanding. In the future, users will also be able to publish and share apps they develop with the AI Hub community.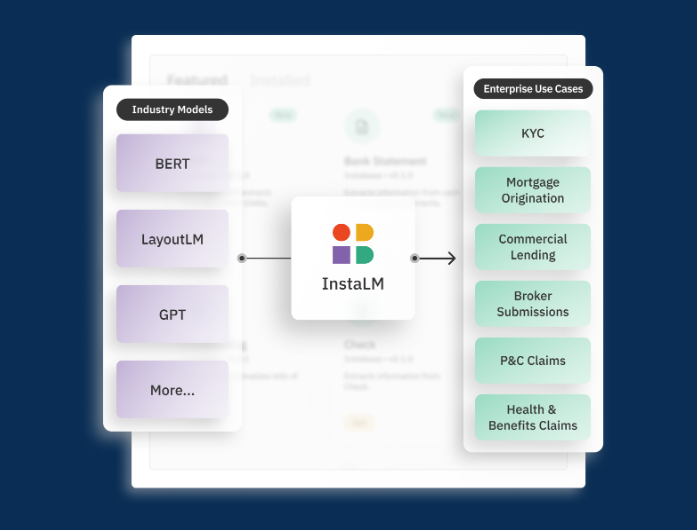 Instabase currently uses an open ecosystem that combines AI breakthroughs from research labs with a low-code interface and deep industry expertise to help businesses drive transformational outcomes in their day-to-day processes. The enablement of large language models (LLM) and layout understanding in Instabase's platform also provides users with the means to build custom solutions to understand any document, within minutes.
Headquartered in San Francisco, Instabase is one of the most dynamic applied AI companies emerge from the recent flurry of West Coast startups in the US.
Founded in 2015 by CEO, Anant Bhardwaj, the company provides a unified platform with artificial intelligence (AI) and workflow automation capabilities that allow organisations to solve their most pressing business challenges at scale.

by Peter Sonner