UK-based Insurtech Ondo has forged a partnership with Admiral Insurance to supply 20,000 smart devices to its home insurance Platinum cover customers.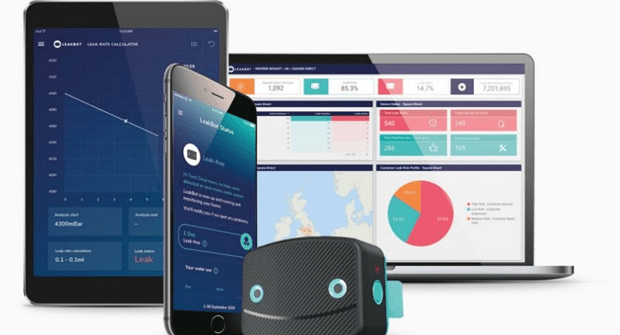 The move follows Ondo's listing on the London Stock Exchange in March 2022, as part of the company's strategy to be the leading provider of claims prevention technology for home insurers through the deployment of LeakBot.
Currently, the leak detection devices will be supplied to Admiral Home Insurance Platinum cover customers as part of a pilot project with one of the UK's largest insurers. Over the next six months, Admiral Home Insurance will provide 20,000 customers on its top-tier cover with free LeakBot devices and free repairs from a LeakBot plumber.
The trial with Admiral's Platinum cover customer group will be used to scope out the opportunity for a wider rollout across Admiral's customer base.
LeakBot is Ondo's proprietary device. Developed in 2015, the sensor-based technology can be self-installed by homeowners, who clip it onto their mains pipe and download an app that tracks air and water temperatures.
A leak draws colder water from outside and creates a consistent drop in temperature. During the pilot Admiral's Platinum customers will receive an alert from LeakBot to let them know there's an issue, and a free visit by a LeakBot plumber to find and fix the leak. Water damage is the biggest single cause of home insurance claims, accounting for £1.8mn of payouts each day in the UK alone, according to the ABI.
Admiral has over 1.3 million home insurance customers in the UK and is a leading home insurance brand in new business, with an 11% growth in an acquisition last FY.
LeakBot released independent research conducted by Consumer Intelligence which found that insurers save up to 70% in water damage claims by introducing LeakBot thanks to early detection of frequently hidden problems.