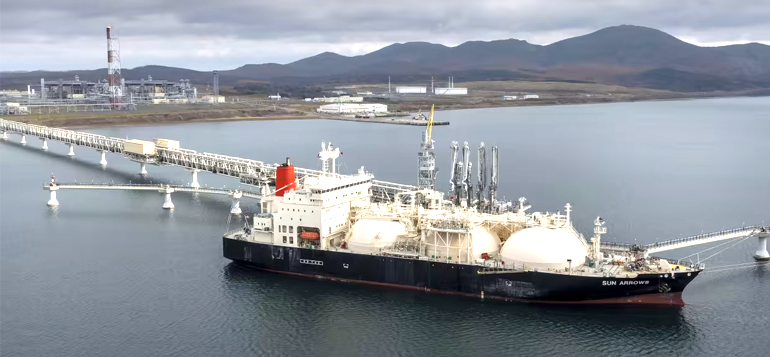 Japanese insurers are planning to increase insurance premiums for ships carrying liquefied natural gas (LNG) that traverse Russian waters.
The involved insurers include some of the largest general insurance companies in Japan and in Asia.
Tokio Marine & Nichido Fire Insurance, Sompo Japan Insurance and Mitsui Sumitomo Insurance are likely increase insurance policy costs for damages caused to vessels to more than 20 mn yen ($154,356.72) from the current roughly 12 mn yen.
The increase in insurance costs can further aggravate the already strained LNG market, which the International Energy Agency predicts to remain tight into 2023.
The Russian invasion of Ukraine has led to numerous sanctions on Russian exports from NATO and its allied countries, including Japan.
Japan's largest non-life insurers continues providing marine war insurance coverage in a major policy U-turn, following negotiations with reinsurers, and after pressure from the Japanese Government not to drop the business, Beinsure said.
Insurers including Tokio Marine & Nichido Fire Insurance, Sompo Japan Insurance and Mitsui Sumitomo Insurance had previously announced that they planned to stop offering coverage for ship damage and requisition caused by war in Russian waters.
The insurers have since entered negotiations with reinsurers and seem to have emerged with enough reinsurance coverage replaced to be able to continue offering war insurance for natural gas carriers.
Total of 30 billion yen ($224 mn) could be secured from UK reinsurers, with domestic insurers covering some 8 billion yen and overseas reinsurers taking on about 22 billion yen.
But at this level, underwriting capacity would be less than half of the 67 billion yen that was previously in place, and could therefore impose a limit on the amount of traffic that is able to flow between Japan and its Russian natural gas supply.