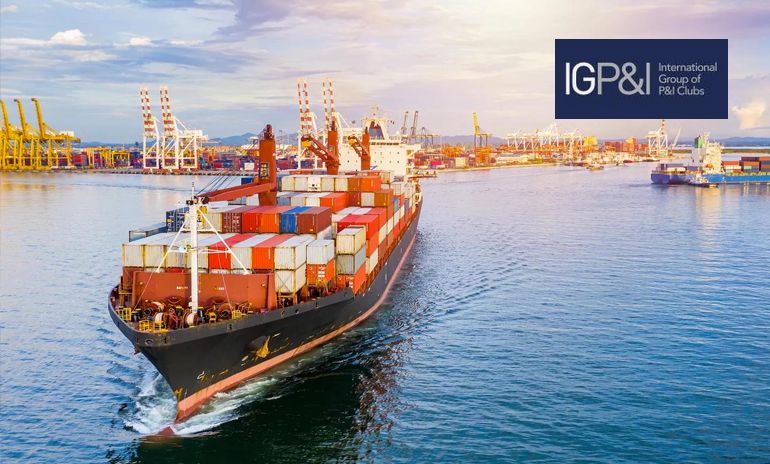 International Group of P&I Clubs has seen a benign pool claims environment for its 2022/2023 program, but it notes that reinsurance partners have been impacted by both Hurricane Ian and the Russia/Ukraine war.
International Group has completed its pooling and GXL reinsurance contract structure for 2023/2024, securing coverage with only a small increase in rates for shipowners, despite challenging market conditions.
The communication between the International Group and the GXL leader, AXA XL, as well as with the IG's many longstanding reinsurance partners has helped all parties understand the importance of and unique nature of the IG's coverage requirements in support of the global shipping community

Mike Hall, Chairman of the IG's Reinsurance Committee
As part of its GXL program, the IG renewed one of its two expiring 10% multi-year private placements (which provide cover in the layer $650 mn xs $100 mn) whilst replacing the other expiring 10% private placement with a 5% line.
This in turn means that there is an increased, 75%, share of the GXL for the open market.
Within that 75% coverage for COVID-19, malicious cyber and pandemic risks has been expanded and is now free and unlimited for all claims up to $650 mn xs $100 mn, with aggregated cover above $750m.
International Group disclosed that the main GXL placement (layers 1-3, $2 bn excess of $100 mn) has returned to three layers, as was the position.
There continues to be a $1 billion collective overspill excess of the GXL together with three private placements in layer 1, although with a reduced 25% share.
The retention level for individual clubs remains at $10 mn, and pooling remains up to $100 mn excess of $10 mn, with the overall average rate rise for shipowners being 5.8%.
by Yana Keller