Verisk Maplecroft, the risk intelligence business arm of Verisk, has launched a new predictive strikes, riots, and civil commotion (SRCC) data model, providing forecasts for thousands of global locations on the potential for damaging civil unrest events to emerge.
Unprecedented riots in France hits to date for insurers €700 mn loss. After the start of the unprecedented riots in France, ~13,000 insurance claims were reported.
Access to the SRCC Predictive Model and its underlying data is available via Verisk platforms and through API.
Developed for political violence underwriters, exposure analysts, modellers, and specialty reinsurers as part of the Lloyd's Lab accelerator programme, Verisk Maplecroft's new SRCC Predictive Model offers insurers an entirely new approach to how they assess and price these risks and is unlike anything currently available to the market.
Insured losses linked to major bouts of unrest have reached new highs in recent years, while our data tells us that in the last 12 months, SRCC risks have risen in over 50% of countries.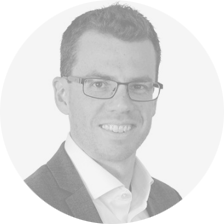 As major SRCC risks expand, so too does the need for granular, forward-looking data that provides valuable insight into exposures.

Sam Haynes, Verisk Maplecroft's Head of Risk Analytics
Building on Verisk Maplecroft's extensive experience in quantifying political violence, the model provides 12-month forecasts for 50,000 counties and districts globally on the risk of severe protests occurring that could result in insured losses.
The machine learning model validates its predictions against actual insured losses and draws on geospatial data covering the size of recent protests, concentrations of economic value, demographics, and a range of political risk, climate, and socio-economic indicators.
As part of Verisk's growing suite of sustainability and resilience exposure analytics, which includes extreme event models and global geospatial datasets covering the full spectrum of ESG and political risks, the SRCC Predictive Model will help political violence insurers:
Improve visibility on the frequency, location, and size of SRCC events
Make better, more informed decisions to price policies
Quickly identify portfolio exposure to unfolding SRCC events
Anticipate potential future SRCC related losses
Unforeseen losses, alongside ongoing global political and economic uncertainty highlights the insurance industry need for enhanced solutions to help it anticipate where large-scale, damaging events may take place.
Historical findings from the model shows that SRCC risks have generally worsened in all regions over the past two years except in the Middle East and North Africa.
However, it is the forward-looking capabilities that should matter most to insurers.
The SRCC Predictive Model's data suggests that the trend for costly, major civil unrest events across the world will likely continue, with political violence insurers potentially facing greater exposures.
As organisations strive to understand and adapt to a fast-moving world, Verisk Maplecroft empowers them to put the environment, human rights, and political risk at the heart of their decision-making.
By thinking 'big picture' we capture what matters most to our partners; making positive outcomes possible in a time of change; helping people, business and societies become stronger; creating value with values.