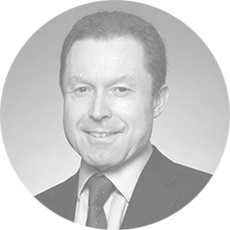 David Prowse – Senior Director, FitchWire Financial Institutions
David leads Fitch Wire's coverage of financial institutions in EMEA. Before joining Fitch Wire in 2017, David spent 9 years in Fitch's EMEA Insurance team. He led the team's UK life sector coverage and coordinated European market research and publications, focusing on investor outreach on hot topics including Solvency II and the impact of low interest rates on insurers.
After an M.A. in mathematics from the University of Oxford, David began his career at a UK life insurance company, where he qualified as an actuary in 1997. He then spent 10 years in actuarial consultancy for clients across Europe, including 3 years based in the Netherlands.