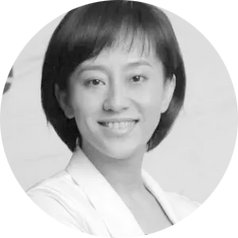 Li Xing – Head Insurance Market Analysis Swiss Re Institute
Dr. Li Xing joined Swiss Re in 2008. She is the head of insurance market analysis based in Zurich. Prior to taking this role, she was deputy director of the SRI China Centre based in Beijing, handling macro and re/insurance market analysis across China and the world.
Since her on-board, Dr. Xing has been working in the core research department of Swiss Re for almost 10 years. She has co-authored of and contributed to various editions of sigma, Swiss Re's flagship publication, and expertise publications. Dr. Xing is also spokeswoman of Swiss Re Institute in China, and present at many large-scale and high-profile industrial conferences on behalf of Swiss Re.
Before joining Swiss Re, Dr. Xing worked in the Chinese Agricultural Academy of Sciences (CAAS) for more than two years, when she focused on public policies and rural development. She hosted and participated some national, ministerial and international projects and published many academia thesis.
Dr. Li Xing got her PhD in management from Nanjing Agricultural University in 2004 and did her post-doc research on public policy and rural development sponsored jointly by the International Food Policy Research Institute (United States) (IFPRI) and the CAAS through 2004 to 2006.
In 2016, she was rewarded as professionals of the Thousand Talents Plan, initiative by the Insurance Association of China.