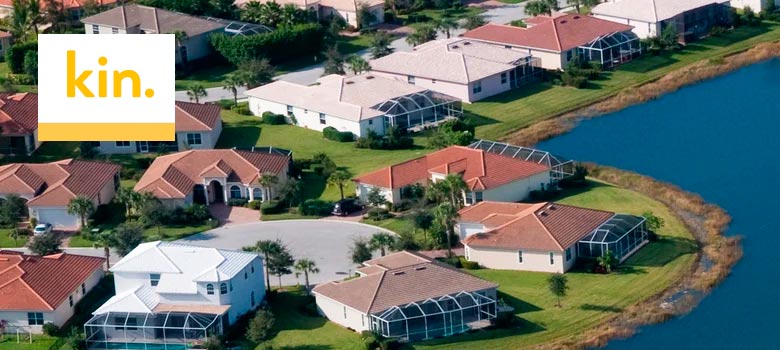 US home insurtech Kin announced operating results through the third quarter ended September 30, 2023.
Kin finished the third quarter of 2023 with $77.8 million in gross written premium and $24.2 million in total revenue.
Kin's operating income remains positive at $11 million year-to-date, an increase of 194% over the prior-year comparative period. Kin's premium in force also jumped to $325.5 million in the third quarter of 2023, an increase of 60% over the prior-year comparative period.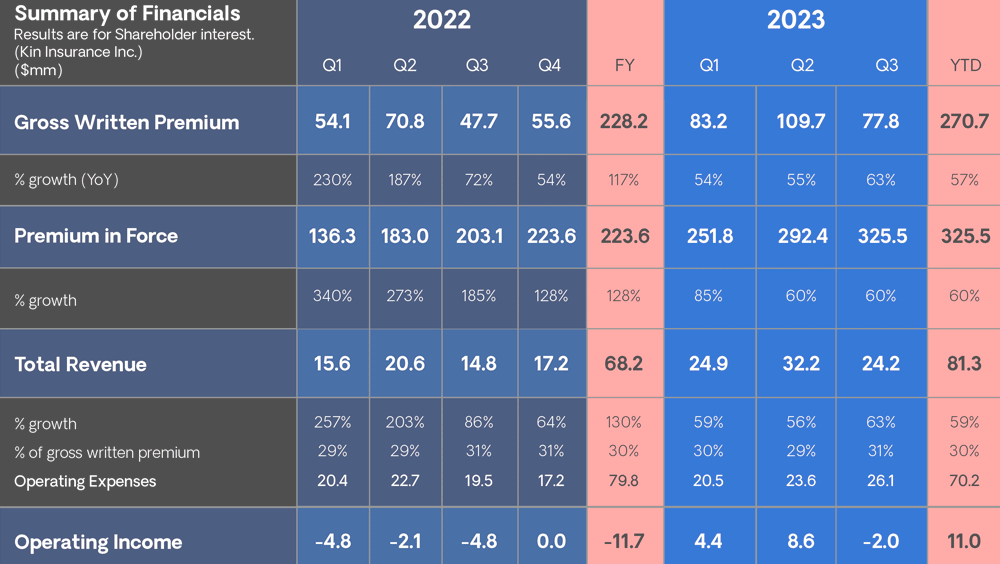 Building upon the momentum from the first half of 2023, Kin continues to geographically diversify its business by growing and scaling Louisiana and its newly launched states – Alabama, Arizona, Mississippi, South Carolina, and Virginia.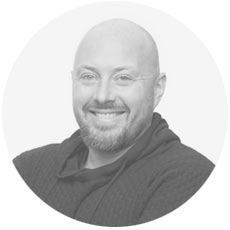 The third quarter was very positive – our reciprocal exchanges continued their momentum on loss ratio, we posted our fastest year-over-year growth so far this year, and our operating expenses grew much slower than our revenue

Sean Harper, Kin CEO
"We're on track to achieve the rule of 70 for the year and continue our strategy of growing fast while expanding margins."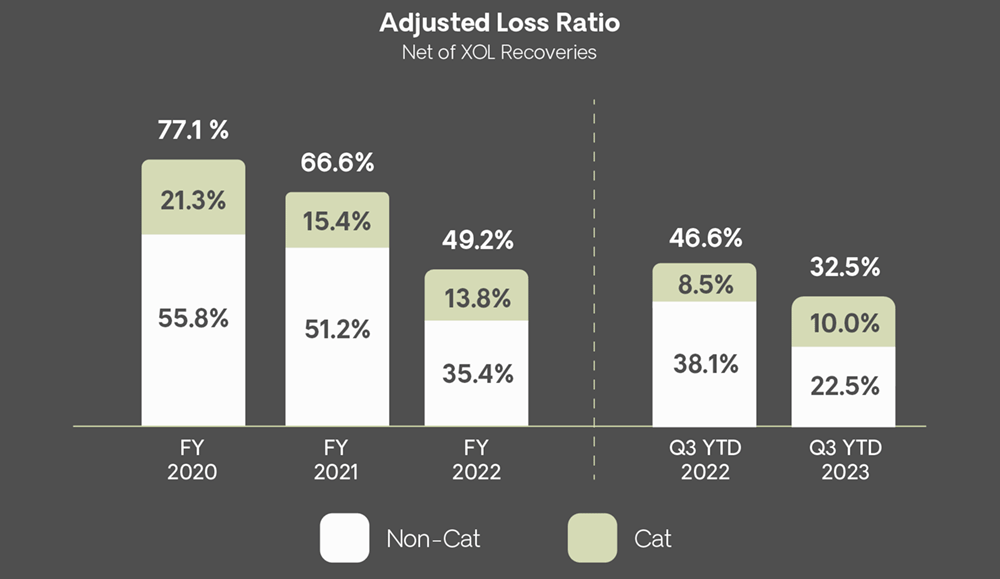 While combined ratios have deteriorated across the P&C industry, Kin continues to drive down its adjusted loss ratio.
The adjusted loss ratio for the Kin Interinsurance Network, net of XOL recoveries, was 32.5% through the third quarter of 2023.
Non-cat adjusted loss ratio was 17.4% in the third quarter of 2023, just slightly above the all-time low of 17.3% in the first quarter of 2023.
"We've weathered the storms, both literal and figurative, by taking a very proactive, technology-driven approach to support customers and triage claims," said Angel Conlin, chief insurance officer at Kin.
"Our strong loss ratio demonstrates that we're well-managed and focused on sustainability, even with increasing volume. It's all about the security and confidence we provide to those who rely on us."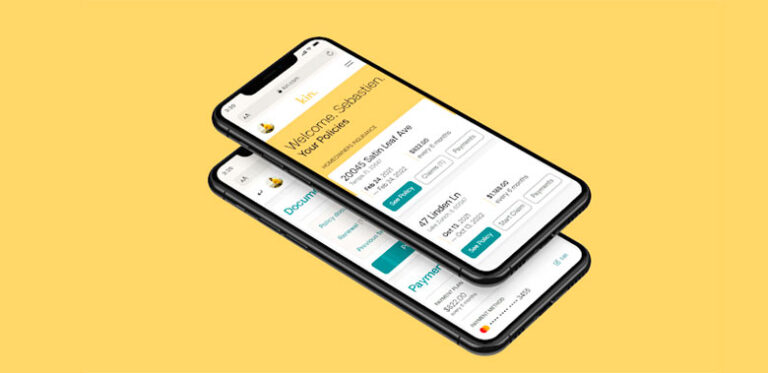 Cat events during the third quarter of 2023 were headlined by Hurricane Idalia, where Kin consistently tracked above the industry's average claims closure rate, according to the Florida Office of Insurance Regulation.
Kin is the only pure-play, direct-to-consumer digital insurer focused on the growing homeowners insurance market.
Kin makes homeowners insurance more convenient and affordable by eliminating the need for external agents. Kin's technology platform delivers a seamless user experience, customized options for coverage, and fast, high-quality claims service. Behind the scenes, Kin utilizes thousands of data points about each property to provide accurate pricing and produce better underwriting results.
US insurtech Kin secured a further $33mn in a Series D extension to go with the $109mn of funding that it had already raised as part of this round to date.
The latest Series D extension – led by QED Investors with participation from Geodesic Capital, Allegis Capital, Hudson Structured Capital Management, and Alpha Edison – shows the continuing support that Kin enjoys from its backers.
It brings the total amount raised by the firm across all equity funding rounds so far to $265mn – including $142mn during the Series D round, once this latest capital is taken into consideration.

by Peter Sonner