Wearable technology like smart watches and fitness devices are changing the way insurers and insureds interact with data, but where has this revolution come from? Beinsure Media has collected the opinions of experts and presents an overview of the key wearable technology & fitness devices in insurance.
With the advent of smartwatches and fitness trackers, insurance providers now have novel ways of incentivising positive health behaviours among their customers. It's been a rapid ascent for a technology that has only really been available to consumers for less than a decade.
Data generated by wearable devices offers insurers a big advantage. Not only can they get to know their customers better, but they can also fine-tune algorithms to profile people in a more detailed way.
How those profiles will be used in the future is unclear. Industry observers agree that insurers are already competing to find the cheapest clients – that is, the policyholders less likely to fall ill and cost the insurers. Wearable technology speeds up that race, putting those with the most data at a competitive advantage (see How Digital Transformation Accelerating the Insurers Growth?).
Why insurers love your smartwatch?
Wearable technology refers to smart electronic devices with sensors that collect and deliver information about their surroundings. Currently, most devices are worn on the wrist, although the technology is available in other forms such as jewelry, glasses, clothing, shoes and implanted devices.
The main category of wearables in the market are fitness trackers and smartwatches which gather metrics associated with physical activity: step count, activity minutes, distance, floors climbed and calories burned. More sophisticated models can capture heart rate and sleep patterns.
The device on your wrist can track your sleep, your heart rate, your exercise regime, your menstrual cycle – and in return for handing over your most personal information, it delivers better, more accurate readings of your health prospects.
But if the collection and analysis of that personal data is good for you, it's even better for companies that get their hands on it – in particular, insurance firms assessing how much a policy will cost them.
By purchasing the data generated by a smartwatch – or, even better, by directly compiling the data that you hand over, voluntarily, through an app – some of largest insurers get a clear insight into your lifestyle and the likelihood of you developing a debilitating illness.
Pairing a wearable with a smart phone and an app will enable the collected data to be stored in the cloud. The user will also have the ability to log other attributes such as food intake, activities, and weight and set daily and weekly goals for themselves for steps, calories burned and consumed, and distance walked, which can be track over time.
A person's fitness is "connected" to the internet, allowing personal fitness to be "gamified" as users are now able to compete against friends and colleagues in a race to achieve personal fitness goals.
In fact, the only thing now standing between insurers and the unimpeded use of health and fitness data collected by smartwatches is industry regulation to prevent discrimination. No insurance company can legally deny you a policy based on data generated by a Fitbit, an Apple Watch or a Garmin. Which makes insurers' fascination with feeding smartwatch-generated health data into their algorithms all the more intriguing, according to privacy advocates.
Many health insurers now offer health and wellbeing mobile apps – often with the incentive of clients earning rewards for using them. The drive is marketed as a way to personalise insurance products and offerings.
It's all about convenience and an improved experience – that's the sell. But there are growing concerns about how people's personal information is being used. And while health insurers can't legally tap into the data to discriminate against clients, the industry's hunger for personal information comes, nonetheless, with significant privacy considerations.
Timeline of Wearables in Insurance
Here we take a look at the timeline of wearables in insurance and how body-worn gadgets have achieved mainstream adoption.
Research from Deloitte finds that nearly 40% of US consumers own a smartwatch or fitness tracker; over 25% of those subscribe to a service offering personalised health feedback; and 60% of people who subscribe to such a service are concerned about the privacy of their data.
The foundation for the dawn of wearables is set by a team at MIT, led by Rosalind Picard, which develops a range of 'smart clothing'. The various garments prototyped – including jewellery and underpants – are capable of continuously monitoring data from the wearer.
Sony Ericsson partners with the London College of Fashion on a competition to design an item of digital clothing. The winner, designed by student Georgie Davies, is a bluetooth cocktail dress that lights up when it receives an incoming phone call.
South African insurance company Discovery, widely seen as a wearables pioneer, starts offering customers the newly-released Apple Watch for free – if they meet targeted health goals. They will have to pay for the device over a fixed period if they fail to keep active.
UnitedHealthcare, the largest healthcare insurer in the US, teams up with Fitbit to launch a customised device that customers can wear and earn back credits against the cost of their plan – an early example of an insurer factoring wearables directly into the cost of a plan.
As wearables become more popular, they can be applied to areas of insurance where they have never been used before – like life insurance. Can life insurers take historic data from applicants who already use wearables and provide a tailored life insurance quote, all without adding to anxiety around use of data?
Health Insurance Leverages on IoT
With improved connectivity and fitness trackers being widely available, Insurance companies have started to offer insurance that integrate features that can make use of this data. AI Change the Healthcare Workforce.
Thailand became the latest country in Southeast Asia, where insurer AIA Group, is teaming up with Vitality, a the global leader in integrating wellness benefits with life insurance products, to launch a science-backed wellness program designed to help customers manage and improve their health more effectively. To date, AIA Vitality has been launched in Hong Kong, Singapore, Australia, Philippines and Malaysia.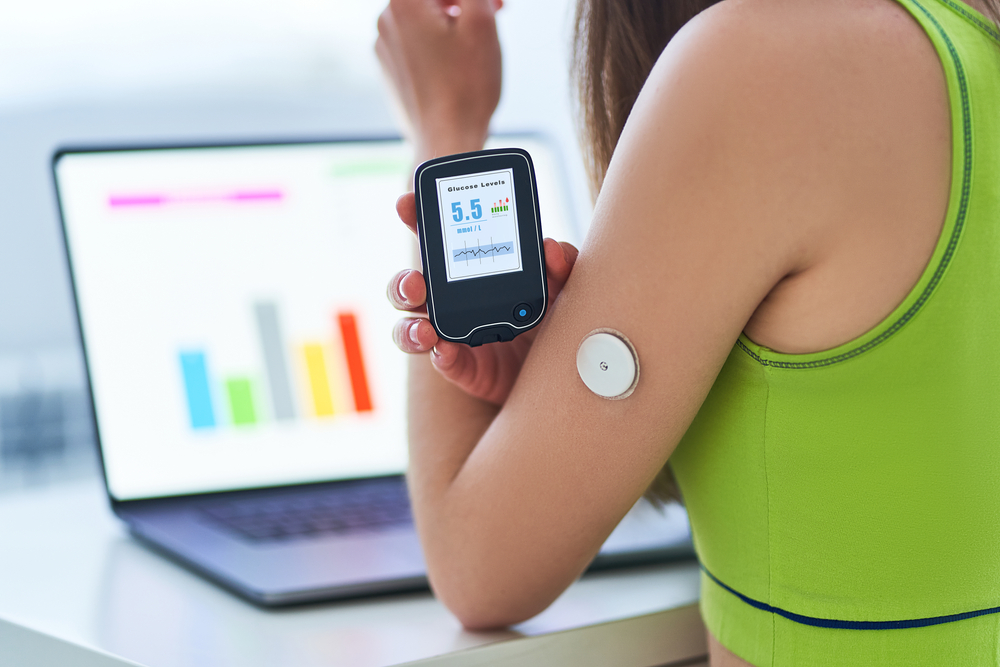 AIA Vitality members are eligible for discounts on a range of fitness programs and products including fitness trackers. Points are accumulated for various fitness activities which can be exchanged for lifestyle rewards.
Members can also get discounts on annual premiums, which can range from 5-20% of premiums for the first year and up to 25% in renewal years, depending on the member's AIA Vitality status (see How InsurTechs & Tech-Driven Innovation Changing the Insurance Industry?).
While the benefits of fitness tracking might be obvious, policy holders might find it a hassle to make the purchase and integrate it into daily life.
To mitigate this problem, insurer John Hancock (also partnering with Vitality), launched its program in 2015, offering free Fitbits to new members in the U.S. This is inline survey by PwC, which found that 67% of the survey correspondents would use a smart watch or fitness band if provided by their employer or insurer.
Challenges in the age of IoT
While the data from the trackers and smart devices enable insurers to come up with new product features, insurers can find themselves overwhelmed with the exponential increase in real time data being collected. IoT Technology is Reshaping Insurance Business. This gives rise to technical challenges, ranging from storing and archiving the data, handling massive volumes of data, efficiently analyzing streaming data, and most important of all securing the privacy of the data.
Technological advancement in healthcare is occurring at breakneck pace. Apple hypothesized that by proactively monitoring the health of your heart beat patterns, they will be able to recognize anomalies and inform you and your doctor to prevent a heart attack. It is also predicted that, "ingestibles", "smart" pills that use wireless technology to help monitor internal reactions to medications, will revolutionize healthcare.
Would new Insurtech firms or one of the tech's big boys, like google or apple define the future landscape of health insurance? Or will traditional insurers team up with specialist technology firms to gain insight and know-how to exploit the opportunities arising from new technologies.
Wearables for Insurance Risk Assessment
Wearables introduce a multitude of ways to monitor health. The quality and quantity of information supplied by wearables will transform how we manage our lives. There is a huge opportunity for life insurance companies to change the way we interact with our customers and to improve how we manage risk.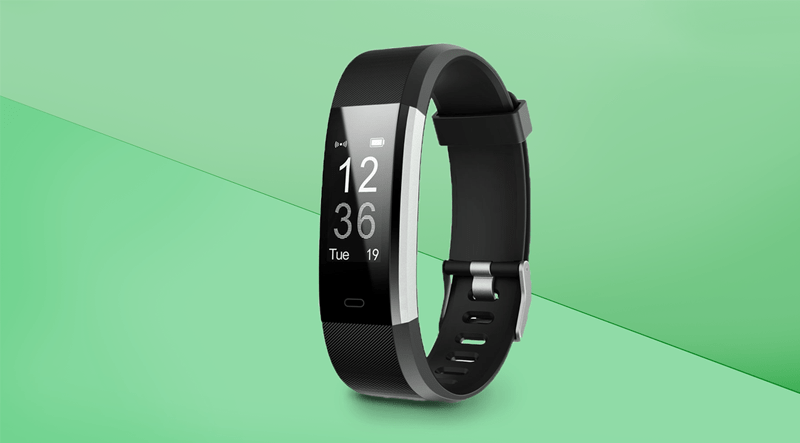 Insurance companies have traditionally relied on protective value studies and medical research to quantify mortality risk. Munich Re evaluated the effectiveness of physical activity as measured by wearable sensors in stratifying the mortality risk profile of a U.S. population-based dataset from a collection of clinical research studies. Each of the clinical studies were conducted to understand the relationship between lifestyle behaviors (e.g. physical activity, nutrition, sleep) and health.
The common characteristic among the studies was the focus on physical activity measurement using research-grade accelerometers alongside the measurement of key health outcomes, including clinically measured parameters, such as cholesterol, blood pressure, body mass index and presence of disease.
The dataset included the vital status (dead or alive) of each participant with an average follow-up of 20 years, allowing for a deep dive into the relationship between physical activity and mortality outcomes.
Various methods were used for the analysis including classical actuarial mortality analysis, survival analysis and machine learning techniques. The key finding that steps per day stratifies mortality risk even after controlling for age, gender, smoking status and various health indicators was consistent across methods.
We also learned that steps per day provides additional segmentation of mortality even after considering traditional underwriting attributes, such as smoking status, BMI, cholesterol, blood pressure and health history of diabetes, cardiovascular disease and cancer.
Public health officials have long promoted active lifestyles to improve health and quality of life and to minimize risk of premature death, chronic disease and disability.
Prior to wearable devices, there was no way for insurance companies to reliably measure physical activity for our customers. Few insurers ask for self-reported physical activity in the application and, if they did, it is difficult to confirm or control for the inherent subjectivity in applicant responses. With wearable technology, insurers can use activity data directly once a customer provides consent.
I see the following approaches to wearables-based programs within reach:
Accelerated underwriting: triage cases to allow applicants with favorable activity data to qualify for the best risk classes, mitigating mortality risk.
Traditional full underwriting: use wearable data as additional underwriting criteria, improving mortality experience.
Continuous engagement: promote healthy lifestyles, improving persistency and health.
Expanding insurability: improve offers to individuals who would otherwise have been declined or substandard, expanding insurability and better matching risks to premiums.
Consumers are accustomed to using mobile apps to share and obtain information, connect with people, shop, and to facilitate payments. We do this because it streamlines tasks and connects us with others.
Customers now expect to have a similar experience when interacting with a life insurance company. Wearables can help insurers to improve the customer journey by providing a faster, less invasive process for purchasing life insurance and continuously engaging customers throughout the policy lifetime.
Accelerated insurance underwriting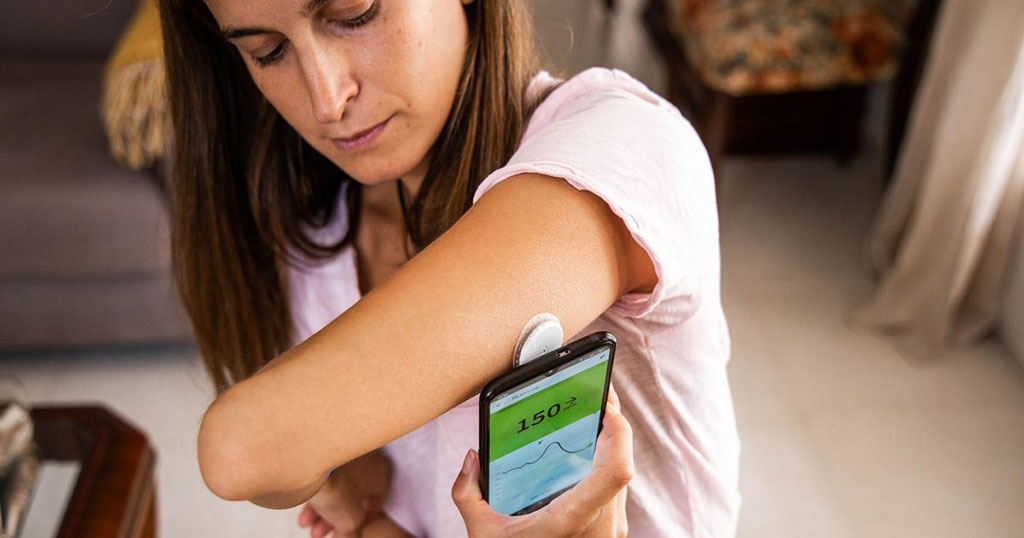 The life insurance industry has experienced incremental innovation from the introduction of fluid-testing and preferred classes to the use of data sources that better assess mortality risk: motor vehicle records, prescription history, and mortality scores based on public records and credit attributes.
Insurers have implemented various approaches to accelerate underwriting for individuals applying for fully-underwritten products who may qualify to have their medical exams and fluid-testing waived.
When fluids are removed from underwriting it becomes important to optimize the use of available information and to incorporate new information to accurately classify risk. Physical activity data canbe added to the toolkit, alongside other data sources and predictive models, to enable high straight through processing while mitigating the additional mortality risk.
With an applicant's consent, insurers can tap into historical wearable data at the time of application and utilize a triage approach to quickly determine whether the data indicates a healthy lifestyle.
Customers with favorable wearable data can be accelerated to the best risk classes while those with less favorable attributes would require additional underwriting, or could only quality for standard rates.
When used in combination with a predictive model and/or underwriting rules engine, this approach can reduce time to issue from 30 days to mere minutes. Healthy consumers who are unwilling to deal with the inconvenience of the fully underwritten process or the higher price of simplified issue products will now have access to life insurance simply by providing their wearable data.
Traditional full underwriting
Another evolution is to use wearable data as additional underwriting criteria, improving mortality experience. Fluidless underwriting may not be an option for all applicants, especially those at older ages, higher face amounts or with medical conditions that require careful review.
Wearable data can supplement existing information and provide insight into the risk factors that can further segment risk.
In addition to step counts, research indicates that resting heart rate and the duration and quality of sleep are associated with health and mortality outcomes2. These attributes can be used to segment risks in the same ways that BMI, blood pressure, cholesterol, personal and family history are used for preferred risk classification.
Algorithmic underwriting using sophisticated predictive models is already underway. As experience emerges, wearable data will be incorporated in these models to predict mortality risk for insured lives. Over time, the availability of rich wearable data coupled with artificial intelligence systems will help us uncover new insights on mortality risk and tailor life insurance premiums to the risk and behavior of each individual.
Continuous engagement
Wearables might have the largest appeal to Millennials who are connected to one another via their devices and who seek more personalized experiences. The technology serves as platform to raise awareness and encourage healthy lifestyles.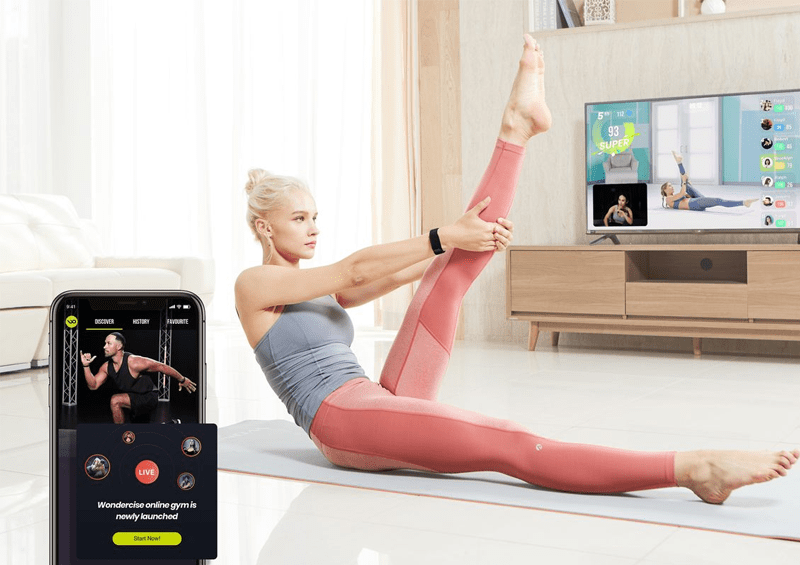 Wearables provide a means for life insurers to continually engage with their policyholders, moving from infrequent touchpoints to daily interactions.
This cultivates a relationship where the policyholder and life insurer are partners in health and challenges the insurer to communicate with their policyholders more effectively. This is a new way of thinking for both insurer and customer and can fundamentally change life insurance.
One likely impact is improved "stickiness" of the life insurance relationship, including improved persistency. Another is potentially improved health outcomes, as insurers can help our customers make better choices.
Some early adopters have begun health and fitness-based rewards programs that incentivize customers to make healthy lifestyle choices by winning rewards or points that can be redeemed for prizes, coupons, or even reduced premiums.
Personalized messages on the wearable device can assist individuals to stay on track with their health goals and alert the customer and insurer if there are potential adverse signs. With wearables, insurers can play a pivotal role in motivating and nudging their policyholders in the right direction. The insurer's and the policyholder's interests are aligned – healthy behavior leads to improved longevity for the policyholder and improved outcomes and profitability for the insurer.
Expand insurability
Last but not least, wearables can make a difference in expanding insurability by improving offers to individuals who would otherwise have been declined or substandard while better matching risk to premiums.
Today, most programs are geared towards individuals that are already very healthy, in effect, cherry picking the best risk. As the basic reason for protection insurance is for social good, there is a strong argument for underwriting to be more inclusive.
Some individuals who are substandard risks or currently uninsurable may, in fact, lead healthy lifestyles that differentiate them from others with similar medical conditions.
For example, today all else being equal, highly obese individuals may at best qualify for a substandard class. Wearable devices can identify those who lead healthier lifestyles or those that are achieving positive changes. These individuals should be eligible for better premiums.
This can also incentivize substandard lives to improve their health by empowering them to make small but meaningful changes, and links insurance pricing to behavior that an individual has control over. Wearables can provide real-time feedback and motivation, turning small changes into new habits that will control illness and improve outcomes.
Challenges
As with all things new, bringing wearables into life insurance is not without challenges.
Insurers adopting a wearables-based program should be transparent about privacy, including what information is captured, stored and shared, and how the data is used. It goes without saying that insurers must obtain consent and the appropriate authorization from their customers before accessing their personal information.
Consumers understand the value of their data and may be more apprehensive of sharing personal information.
Wearable technology provides biometric data akin to an individual's medical history. Insurers have a long history of using sensitive personal medical information while maintaining the highest standards for confidentiality and security.
We must demonstrate the value of wearable data using sound actuarial principles and expected experience in order to keep consumers' trust.
It's also important to note concerns around discrimination, equity and regulatory requirements, as these programs could penalize individuals without the ability to devote adequate time to daily physical activity.
At the start, wearables programs will rely on voluntary participation until there is wider adoption. Insurers need to carefully design the program to protect against anti-selection or fraud as there will be individuals who modify behavior for a short period to appear to be more active than they are. It would be prudent to require several months of historical data when used for underwriting or pricing.
On the technology front, insurers need to monitor the consistency and reliability of data from various wearable devices.
Device manufacturers are working to improve measurements to prevent incorrect readings such as vigorous hand movements misinterpreted as steps. Insurers must also ensure that they have the infrastructure to ingest the massive volumes of data that will accompany wearable data.
Cross function teams including underwriters, actuaries and data scientists will need to collaborate to make sense of this information and to drive actionable insights. These insights will enable the industry to create standards for wearable data and reach a convergence of opinion similar to where we stand with conventional underwriting.
Privacy risks
Whether it's a mobile phone application linked to your car that monitors your driving efficiency, or a health insurance wellness app linked to your smartwatch, the rise in data collection and a possible move towards the aggregation of that data is happening fast.
Yet the privacy risks that come with the flow of data from wearable technology to insurers don't tend to attract much media attention; nor does the question if consumers downloading applications or linking devices to insurers are in a position to offer informed consent.
Regulators and researchers appear alive to the privacy risks posed by this kind of data flow, however.
The Australian Competition & Consumer Commission (ACCC), which appears increasingly alert to privacy issues, has sounded the alarm over the prospect of Big Tech attempting to monetise health and fitness datasets collected and compiled through smart devices.
In late 2019, days after Google announced its $US2.1 billion ($3 billion) global acquisition of smartwatch maker Fitbit, the ACCC's then-chair Rod Sims said that any assurance Google offered about not on-selling Fitbit data was essentially worthless. The global deal closed in January, even though the ACCC was conducting an enforcement probe of the deal. That probe, which takes in both competition and consumer considerations, is ongoing.
Discounts for exercising
Australian insurers AIA and NIB as well as airlines such as Qantasrun wellness apps offering rewards for users in varying forms. Health and life insurer AIA describes its AIA Vitality app as "a personalised, science-backed health and wellbeing program that incentivises you to move more, eat well and complete regular health checks".
The app, available for people with AIA Health and AIA Life Insurance policies, is linked to a compatible smart device. Users progress through a rewards program, potentially earning a 20 per cent discount on their premium.
Circumventing regulatory restrictions, these rewards are crucial. Australian health insurers are governed by a community rating system – which means that, regardless of health status, age, gender or any other factor, individuals will be charged the same premium as every other member living within their state.
They can, however, offer a discount if they know you're exercising more or eating well. But the regulatory framework means that the opposite behaviour – someone moving less and eating an unhealthy diet – cannot lead to policy increases or, even, to the denial of a policy.
The insurer was adamant that this information wasn't being used to price a product, but merely to customise client offers.
However, the line between pricing and personalisation is blurred when a policy tailored to one's lifestyle brings with it the benefit of a future discount. Even if these discounts benefit the consumer, they establish a nexus between health data and pricing. After all – a discount amounts to a change in price.
Imagine a new insurance Wearable`s world
In today's environment of rapid innovation, life insurance companies are competing with not only peers, but with start-ups, third-party solution providers and groups outside the industry, who recognize the potential for disruption. Despite this, life insurance has remained relatively unchanged.
Imagine a world where wearable devices are as ubiquitous as mobile phones are today: they will be embedded in our daily lives, unobtrusive, provide us with meaningful instantaneous feedback, and connect to other devices as well as service providers – including our insurance company.
We all have affordable life insurance, underwritten without hassle with a personalized policy linked to our lifestyle.
Wearables presents the perfect opportunity for the incumbent insurers to innovate, transforming the management of preventable and chronic disease while offering better prices and improved risk segmentation.
……………………………
AUTHOR: Oleg Parashchak – CEO Finance Media & Editor-in-Chief at Beinsure Media