The world's Richest People in 2023 — the number of billionaires in the world 2,640 individuals — represent almost $12.5 trillion in wealth. The global billionaire population continued to grow in 2023, increasing by 3%. Beinsure Media has collected the Forbes Billionaires Index data and presents a ranking of the world's richest people as 7 December 2023.
Billionaires play an outsized role in shaping the global economy, politics, and philanthropy. Details about the calculations are provided in the net worth analysis on each billionaire's profile page.
The individuals on this list belong to an even more exclusive club and wield still more power. Many are founders of technology giants, with much of their wealth still invested in the companies they started.
Most people have a pretty good idea, even if they're not an entrepreneur or interested in the subject at all, for that matter.
These billionaires can, however, still borrow against that wealth to avoid selling stock, deferring (or eliminating for heirs) taxes on unrealized capital gains in the process. Multi-billionaires can also take advantage of a panoply of tax deductions to offset reported income, leaving some on this list paying no income tax in recent years.
Top 10 Richest People in the World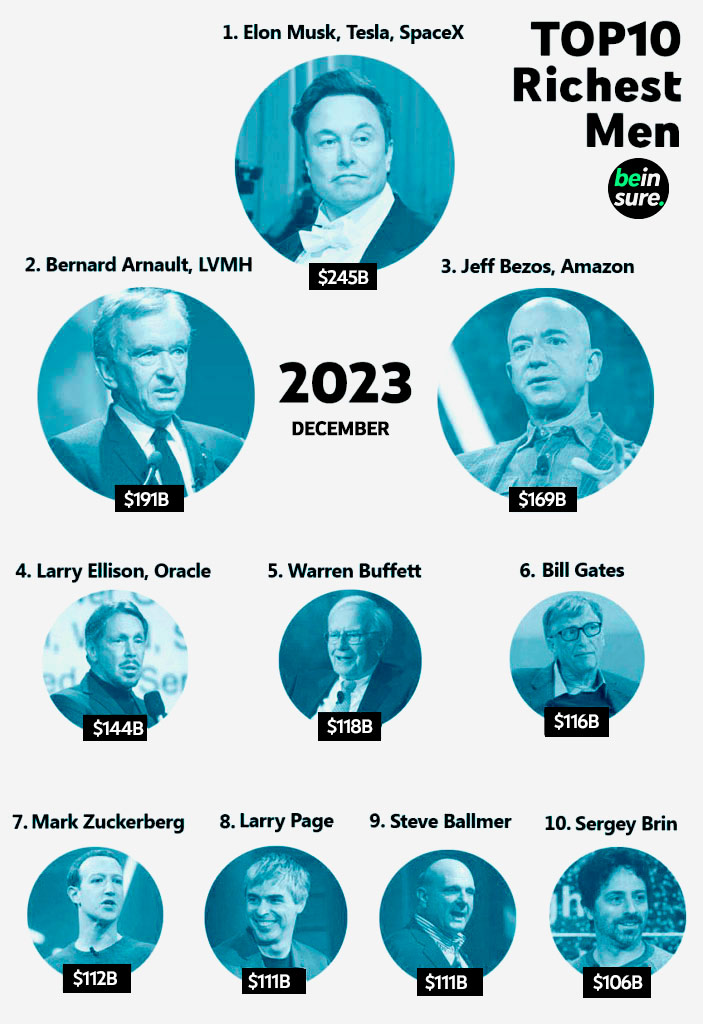 TOP 50 World's Richest People 2023
| | | | |
| --- | --- | --- | --- |
| № | NAME | WORTH | SOURCE |
| 1 | Elon Musk | $245.5 | Tesla, SpaceX |
| 2 | Bernard Arnault | $191.3 | LVMH |
| 3 | Jeff Bezos | $168.7 | Amazon |
| 4 | Larry Ellison | $144.3 | Oracle |
| 5 | Warren Buffett | $118.3 | Berkshire Hathaway |
| 6 | Bill Gates | $116.8 | Microsoft |
| 7 | Mark Zuckerberg | $112.2 | Facebook |
| 8 | Larry Page | $111.2 | Google |
| 9 | Steve Ballmer | $111.1 | Microsoft |
| 10 | Sergey Brin | $105.8 | Google |
| 11 | Carlos Slim Helu | $97.3 | Telecom Michael |
| 12 | Amancio Ortega | $96.7 | Zara |
| 13 | Michael Bloomberg | $96.3 | Bloomberg LP |
| 14 | Mukesh Ambani | $94.9 | Diversified |
| 15 | Francoise Bettencourt Meyers | $94.7 | L'Oréal |
| 16 | Gautam Adani | $70.8 | Infrastructure |
| 17 | Michael Dell | $66.8 | Dell Tech |
| 18 | Jim Walton | $65.6 | Walmart |
| 19 | Rob Walton | $64.8 | Walmart |
| 20 | Zhong Shanshan | $63.2 | Beverages |
| 21 | Alice Walton | $60.6 | Walmart |
| 22 | David Thomson | $60.2 | Media |
| 23 | Julia Koch | $58.3 | Koch Industries |
| 24 | Charles Koch | $53.0 | Koch Industries |
| 25 | Colin Huang | $50.1 | PDD Holdings |
| 26 | Prajogo Pangestu | $48.7 | Petrochemicals |
| 27 | Dieter Schwarz | $48.2 | Retail |
| 28 | Phil Knight | $45.0 | Nike |
| 29 | Zhang Yiming | $43.4 | TikTok |
| 30 | Jensen Huang | $41.2 | Semiconductors |
| 31 | Giovanni Ferrero | $39.3 | Nutella |
| 32 | MacKenzie Scott | $39.2 | Amazon |
| 33 | Jacqueline Mars | $37.6 | Pet food |
| 34 | John Mars | $37.6 | Candy |
| 35 | Mark Mateschitz | $37.4 | Red Bull |
| 36 | Tadashi Yanai | $37.1 | Fashion retail |
| 37 | Ken Griffin | $36.1 | Hedge funds |
| 38 | Li Ka-shing | $35.5 | Diversified |
| 39 | Gerard Wertheimer | $35.3 | Chanel |
| 40 | Alain Wertheimer | $35.3 | Chanel |
| 41 | Stephen Schwarzman | $35.2 | Investments |
| 42 | Ma Huateng | $33.8 | Internet media |
| 43 | William Ding | $32.4 | Online games |
| 44 | François Pinault | $31.2 | Luxury goods |
| 45 | Miriam Adelson | $31.0 | Casinos |
| 46 | Len Blavatnik | $30.9 | Music |
| 47 | Jim Simons | $30.7 | Hedge funds |
| 48 | Shiv Nadar | $30.0 | Software |
| 49 | Klaus-Michael Kuehne | $29.7 | Shipping |
| 50 | Germán Larrea Mota Velasco | $29.6 | Mining |
Source: Beinsure.com by Forbes Billionaires Index Data [as December 2023]
TOP 5 Billionaires Winners and Losers
TOP 25 World's Billionaires List 2023
All the statistics given in this article in regard to individuals' net worth estimates were originally sourced from Forbes.
There's been a huge fluctuation in the net worth of these billionaires in the past year. But, you can find out more about that below.
1. Elon Musk, Tesla, SpaceX — $245.5B
Age: 51
Residence: Austin, Texas
Source of Wealth: Tesla, SpaceX
Tesla and SpaceX Ownership Stake: 25% of Tesla, 44% of SpaceX
Other Assets: 9.2% of Twitter, Neuralink, The Boring Company
Elon Musk FRS is a South-African-born, Canadian/American engineer, industrial designer, and tech entrepreneur. If you're excited about the future of the world, you'll probably have seen Musk everywhere.
Musk founded PayPal and is also the founder of Tesla Inc, SpaceX, The Boring Company, and Neuralink.
As the co-founder and CEO of Tesla, Elon leads all product design, engineering and global manufacturing of the company's electric vehicles, battery products and solar energy products.
Since the company's inception in 2003, Tesla's mission has been to accelerate the world's transition to sustainable energy. The first Tesla product, the Roadster sports car, debuted in 2008, followed by the Model S sedan, which was introduced in 2012, and the Model X SUV, which launched in 2015.
As lead designer at SpaceX, Elon oversees the development of rockets and spacecraft for missions to Earth orbit and ultimately to other planets. In 2008, the SpaceX Falcon 1 was the first privately developed liquid fuel rocket to reach orbit, and SpaceX made further history in 2017 by re-flying both a Falcon 9 rocket and Dragon spacecraft for the first time. Soon after, Falcon.
Building on these achievements, SpaceX is developing Starship – a fully reusable transportation system that will carry crew and cargo to the Moon, Mars and beyond ­– and Starlink, which will deliver high speed broadband internet to locations where access has been unreliable, expensive, or completely unavailable.
By pioneering reusable rockets, SpaceX is pursuing the long-term goal of making humans a multi-planet species by creating a self-sustaining city on Mars.
Elon is also CEO of Neuralink, which is developing ultra-high bandwidth brain-machine interfaces to connect the human brain to computers.
He also launched The Boring Company, which combines fast, affordable tunneling technology with an all-electric public transportation system in order to alleviate soul-crushing urban congestion and enable high-speed, long-distance travel. The Boring Company built a 1.15 mile R&D tunnel in Hawthorne, and is currently constructing Vegas Loop, a public transportation system at the Las Vegas Convention Center.
Previously, Elon co-founded and sold PayPal, the world's leading Internet payment system, and Zip2, one of the first internet maps and directions services.
2. Bernard Arnault, LVMH — $191.3B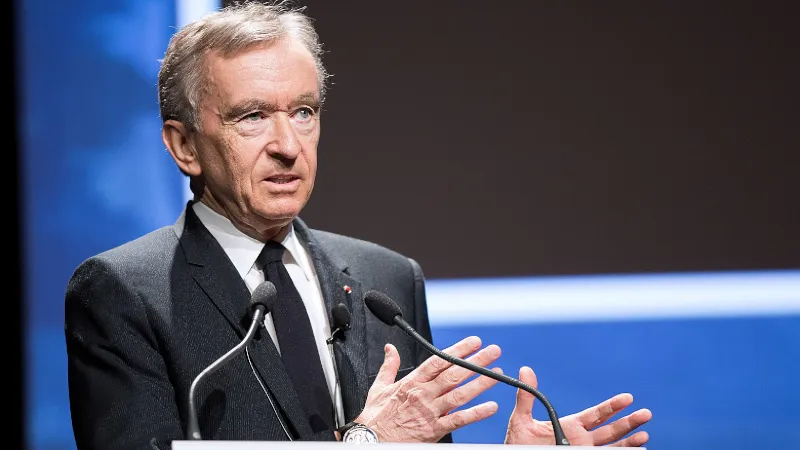 Age: 74
Residence: Paris, France
Source of Wealth: LVMH
LVMH Ownership Stake: 47%
Other Assets: Art collection with works of Picasso, Yves Klein, Henry Moore, yacht Symphony
Bernard Jean Étienne Arnault is a French business magnate, investor, and art collector. He is the co-founder, chairman, and chief executive officer of LVMH Moët Hennessy – Louis Vuitton SE, the world's largest luxury goods company. Ultimately, the company was formed by merging the two businesses. Louis Vuitton is a very successful luxury fashion brand, and Moet Hennessey is the merged champagne and cognac manufacturers.
He began his professional career that year as an engineer with the Ferret-Savinel construction company and successively was promoted to various executive management positions before becoming Chairman in 1978.
Bernard Arnault remained there until 1984, when he undertook the reorganization of the Financière Agache holding company. He returned the group to profitability as he embarked upon a strategy of developing the world's leading luxury products company. In the process, he reinvigorated Christian Dior as the cornerstone of the new organization.
In 1989, Mr. Arnault became the majority shareholder of LVMH Moët Hennessy – Louis Vuitton, creating the world's leading luxury products group. Mr. Arnault has been Chairman and CEO of the company since that date.
Mr. Arnault is also President of the Board of Directors of Groupe Arnault S.E. (his family holding company).
3. Jeff Bezos, Amazon — $168.7B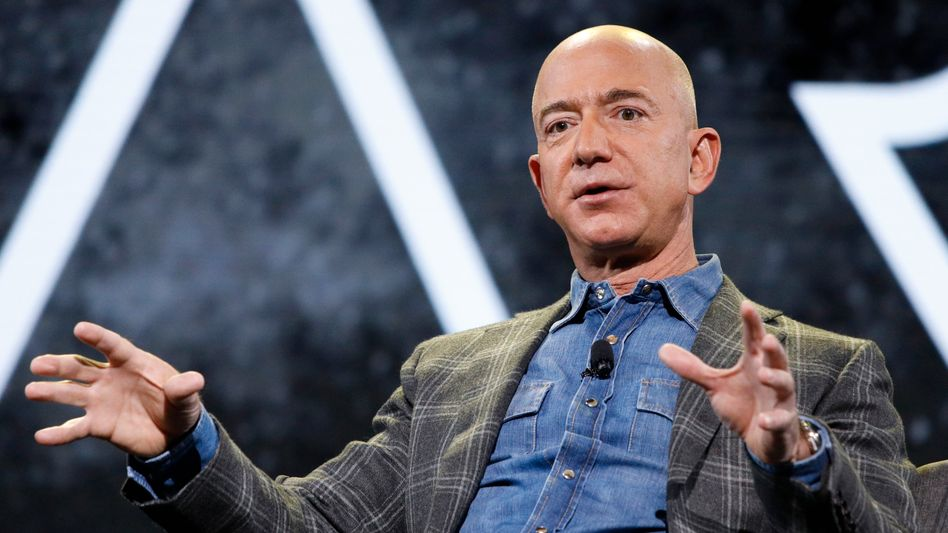 Age: 59
Residence: Seattle, Washington
Source of Wealth: Amazon
Amazon Ownership Stake: 10%
Other Assets: The Washington Post, Blue Origin, Bezos Expeditions, Altos Labs
Jeff Bezos founded e-commerce giant Amazon in 1994 out of his garage in Seattle. He stepped down as CEO to become executive chairman in July 2021. He now owns a bit less than 10% of the company.
Aside from Amazon, Bezos founded a spaceflight company, Blue Origin, in 2000. Blue Origin bought a launch site in Texas soon thereafter and planned to introduce a crewed suborbital spacecraft, New Shepard, in 2018 and an orbital launch vehicle, New Glenn, in 2020. Bezos bought The Washington Post and affiliated publications for $250 million in 2013. Bezos's net worth was calculated in 2018 at $112 billion, making him the richest person in the world.
He and his wife MacKenzie divorced in 2019 after 25 years of marriage and he transferred a quarter of his then-16% Amazon stake to her.
Bezos has donated more than $400 million worth of stock to nonprofits in 2022, though it's unclear which organizations received those shares.
Bezos owns The Washington Post and Blue Origin, an aerospace company developing rockets; he briefly flew to space in one in July 2021.
Amazon began as an online bookstore and has since expanded to a variety of other e-commerce products and services, including video and audio streaming, cloud computing, and artificial intelligence. It is the world's largest online sales company, the largest Internet company by revenue, and the largest provider of virtual assistants and cloud infrastructure services through its Amazon Web Services branch.
4. Larry Ellison, Oracle — $144.3B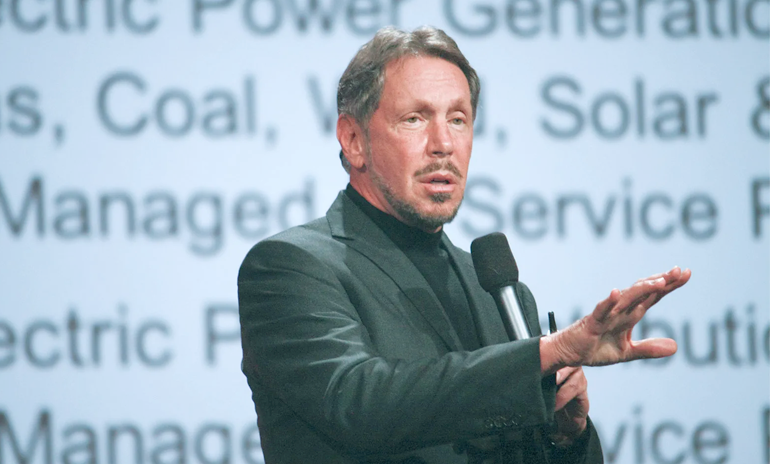 Age: 79
Residence: Lanai, Hawaii
Source of Wealth: Oracle
Oracle Ownership Stake: 35%
Other Assets: 3 million shares of Tesla, $1 billion worth of real estate
Lawrence Joseph Ellison is an American business magnate and investor who is the co-founder, executive chairman, chief technology officer (CTO) and former chief executive officer (CEO) of the American computer technology company Oracle Corporation.
As of 13th January 2023, he was listed by Bloomberg Billionaires Index as the seventh-wealthiest person in the world, with an estimated fortune of $98.2 billion. Ellison is also known for his 98% ownership stake in Lanai, the sixth-largest island in the Hawaiian Archipelago.
To settle an insider trading lawsuit arising from his selling nearly $1 billion of Oracle stock, a court allowed Ellison to donate $100 million to his own charitable foundation without admitting wrongdoing.
In 1992 Larry Ellison shattered his elbow in a high-speed bicycle crash. After receiving treatment at University of California, Davis, Ellison donated $5 million to seed the Lawrence J. Ellison Musculo-Skeletal Research Center. In 1998, the Lawrence J. Ellison Ambulatory Care Center opened on the Sacramento campus of the UC Davis Medical Center.
5. Warren Buffett, Berkshire Hathaway — $118.3B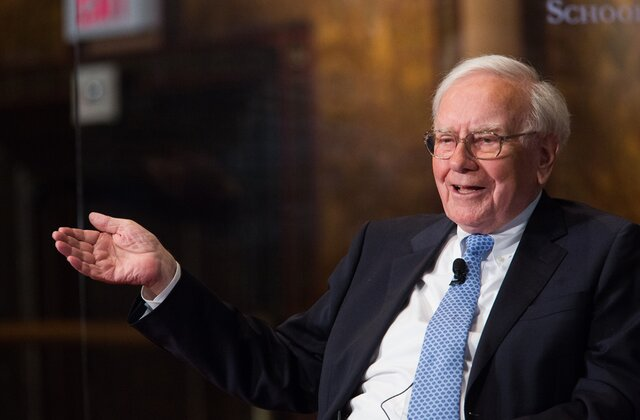 Age: 92
Residence: Omaha, Nebraska
Source of Wealth: Berkshire Hathaway
Berkshire Hathaway Ownership Stake: 30.71%
Warren Edward Buffett is an American business magnate, investor, and philanthropist. He is currently the chairman and CEO of Berkshire Hathaway. He is one of the most successful investors in the world and has a net worth of over $110 billion as of January 2023, making him the world's fourth-wealthiest person.
Buffett has been the chairman and largest shareholder of Berkshire Hathaway since 1970. He has been referred to as the "Oracle" or "Sage" of Omaha by global media.
He is noted for his adherence to value investing, and his personal frugality despite his immense wealth.
He went on to graduate from Columbia Business School, where he molded his investment philosophy around the concept of value investing pioneered by Benjamin Graham. He attended New York Institute of Finance to focus on his economics background and soon after began various investment business partnerships, including one with Graham.
He created Buffett Partnership in 1956 and his investment firm eventually acquired a textile manufacturing firm called Berkshire Hathaway, assuming its name to create a diversified holding company, and later as the company's chairman and majority shareholder in 1970. In 1978, Charlie Munger joined Buffett as vice-chairman.
6. Bill Gates, Microsoft — $116.8B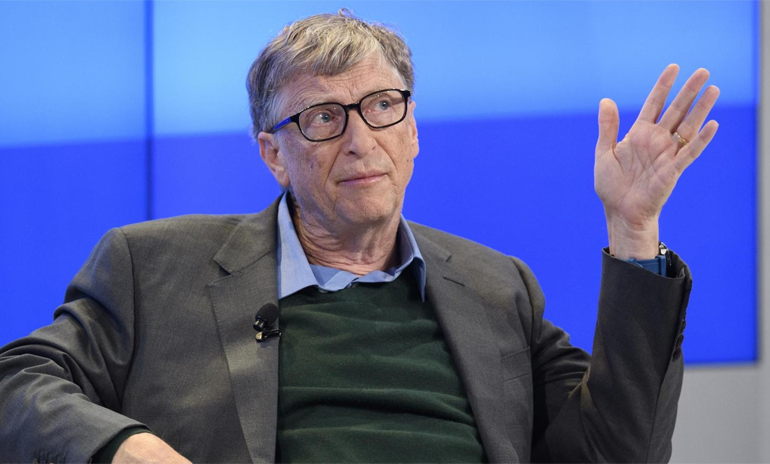 Age: 67
Residence: Medina, Washington
Source of Wealth: Microsoft
Microsoft Ownership Stake: 1%
Other Assets: investments in Canadian National Railway, AutoNation, approximately 242,000 acres of farmland in the U.S.
William Henry Gates III is an American business magnate and philanthropist. He is a co-founder of Microsoft, along with his late childhood friend Paul Allen. During his career at Microsoft, Gates held the positions of chairman, chief executive officer (CEO), president and chief software architect, while also being the largest individual shareholder until May 2014.
He was a major entrepreneur of the microcomputer revolution of the 1970s and 1980s. Gates founded Microsoft in 1975 with Paul Allen and has since become the largest PC software company worldwide.
Gates has pursued many business and philanthropic endeavors. He is the founder and chairman of several companies, including BEN, Cascade Investment, bgC3, and TerraPower.
Bill Gates led the company as chairman and CEO until stepping down as CEO in January 2000, succeeded by Steve Ballmer, but he remained chairman of the board of directors and became chief software architect.
In June 2008, Gates transitioned to a part-time role at Microsoft and full-time work at the Bill & Melinda Gates Foundation, the private charitable foundation he and his then-wife Melinda established in 2000. In March 2020, Gates left his board positions at Microsoft and Berkshire Hathaway to focus on his philanthropic efforts on climate change, global health and development, and education of the X PRIZE, and was elected to the National Academy of Engineering in 2004.
7. Mark Zuckerberg, Facebook — $112.2B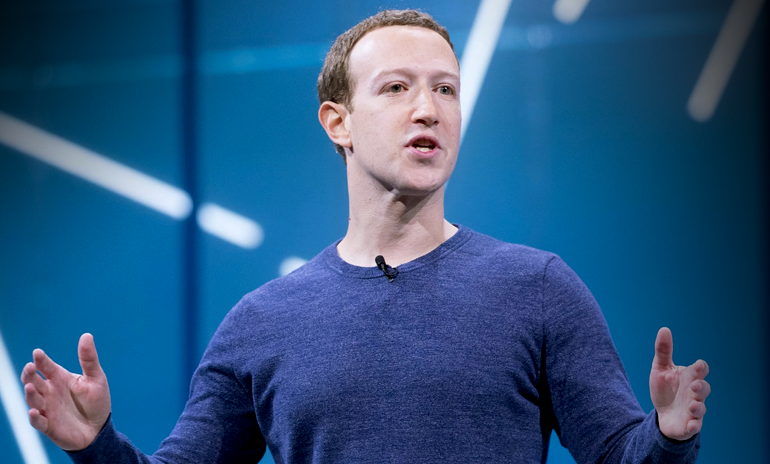 Age: 39
Residence: Palo Alto, California
Source of Wealth: Facebook / Meta
Facebook Ownership Stake: 12%
Mark Elliot Zuckerberg is an American business magnate, internet entrepreneur, and philanthropist. He is known for co-founding the social media website Facebook and its parent company Meta Platforms (formerly Facebook, Inc.), of which he is the chairman, chief executive officer, and controlling shareholder.
Zuckerberg attended Harvard University, where he launched Facebook in February 2004 with his roommates Eduardo Saverin, Andrew McCollum, Dustin Moskovitz, and Chris Hughes.
Originally launched to select college campuses, the site expanded rapidly and eventually beyond colleges, reaching one billion users by 2012. Zuckerberg took the company public in May 2012 with majority shares. In 2007, at age 23, he became the world's youngest self-made billionaire. He has used his funds to organize multiple philanthropic endeavors, including the Chan Zuckerberg Initiative.
Zuckerberg's prominence in the technology industry has prompted political and legal attention. The founding of Facebook involved Zuckerberg in multiple lawsuits regarding the creation and ownership of the website. In 2013, he co-founded the pro-immigration lobbying group FWD. On April 10 and 11, 2018, Zuckerberg testified before the United States Senate Committee on Commerce, Science, and Transportation regarding the usage of personal data by Facebook in relation to the Facebook–Cambridge Analytica data breach.
8. Larry Page, Google — $111.2B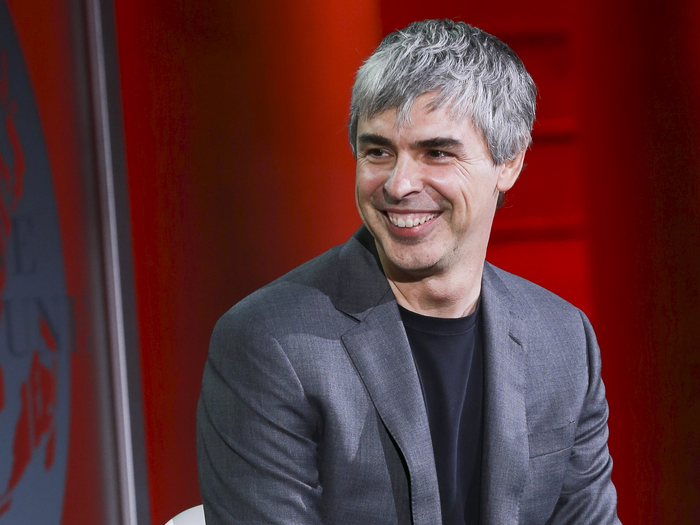 Age: 50
Residence: Palo Alto, California
Source of Wealth: Alphabet, Google
Alphabet Ownership Stake: with a co-founder Sergey Brin, Page owns 51% of voting shares and less than 12% of total shares
Lawrence Edward Page is an American business magnate, computer scientist and internet entrepreneur. He is best known for co-founding Google with Sergey Brin.
Page was the CEO (chief executive officer) of Google from 1997 until August 2001 (stepping down in favor of Eric Schmidt) then from April 2011 until July 2015 when he moved to become CEO of Alphabet Inc. (created to deliver "major advancements" as Google's parent company), a post he held until December 4, 2019. He remains an Alphabet board member, employee, and controlling shareholder.
Larry Page was Google's founding CEO and grew the company to more than 200 employees and profitability before moving into his role as President, Products in April 2001. He continues to share responsibility for Google's day-to-day operations with Eric Schmidt and Sergey Brin.
Creating Google helped Larry Page build a significant amount of wealth. He has also invested in flying car startups Kitty Hawk and Opener. Page is the co-creator and namesake of PageRank, a search ranking algorithm for Google. He received the Marconi Prize in 2004 with co-writer Brin.
The son of Michigan State University computer science professor Dr. Carl Victor Page, Larry's love of computers began at age six. While following in his father's footsteps in academics, he became an honors graduate from the University of Michigan, where he earned a bachelor of science degree in engineering, with a concentration on computer engineering. During his time in Ann Arbor, Larry built an inkjet printer out of Lego™ bricks.
While in the Ph.D. program in computer science at Stanford University, Larry met Sergey Brin and together they developed and ran Google, which began operating in 1998. Larry went on leave from Stanford after earning his master's degree.
In 2002, Larry was named a World Economic Forum Global Leader for Tomorrow. He is a member of the National Advisory Committee (NAC) of the University of Michigan College of Engineering, and together with Co-Founder Sergey Brin, Larry was honored with the Marconi Prize in 2004. He is a trustee on the board
9. Steve Ballmer, Microsoft — $111.1B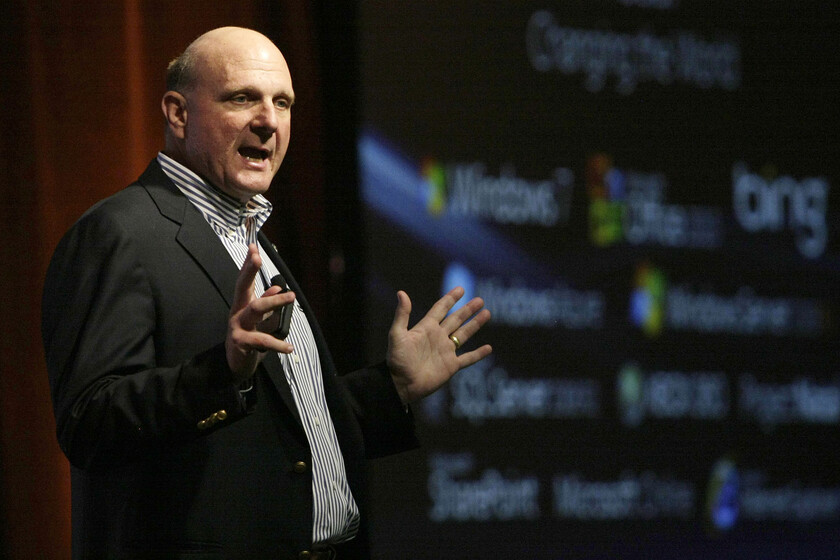 Age: 67
Residence: Hunts Point, Washington
Source of Wealth: Microsoft
Microsoft Ownership Stake: 4% (333 million shares)
Other Assets: Los Angeles Clippers, Redmond
Steven Anthony Ballmer is an American business magnate and investor who served as the chief executive officer of Microsoft from 2000 to 2014. He is the current owner of the Los Angeles Clippers of the National Basketball Association (NBA).
Ballmer was hired by Bill Gates at Microsoft in 1980, and subsequently left the MBA program at Stanford University.
He eventually became president in 1998, and replaced Gates as CEO on January 13, 2000. On February 4, 2014, Ballmer retired as CEO and was replaced by Satya Nadella; Ballmer remained on Microsoft's Board of Directors until August 19, 2014, when he left to prepare for teaching a new class.
His tenure and legacy as Microsoft CEO has received mixed reception, with the company tripling sales and doubling profits, but losing its market dominance and missing out on 21st-century technology trends such as the ascendance of smartphones in the form of iPhone and Android.
Ballmer is credited for continuing to grow Microsoft's enterprise strategy, steadily growing the company's bottom line, overseeing the launch of the original Xbox and investing in the cloud. Ballmer retired from Microsoft in 2013.
Gates transitioned to a new role as technology advisor and Microsoft board member, serving as chairman until 2014. In recent years he has devoted more time to the Bill & Melinda Gates Foundation, created in 1997 to address the biggest health and education issues of our time.
8. Sergey Brin, Google — $105.8B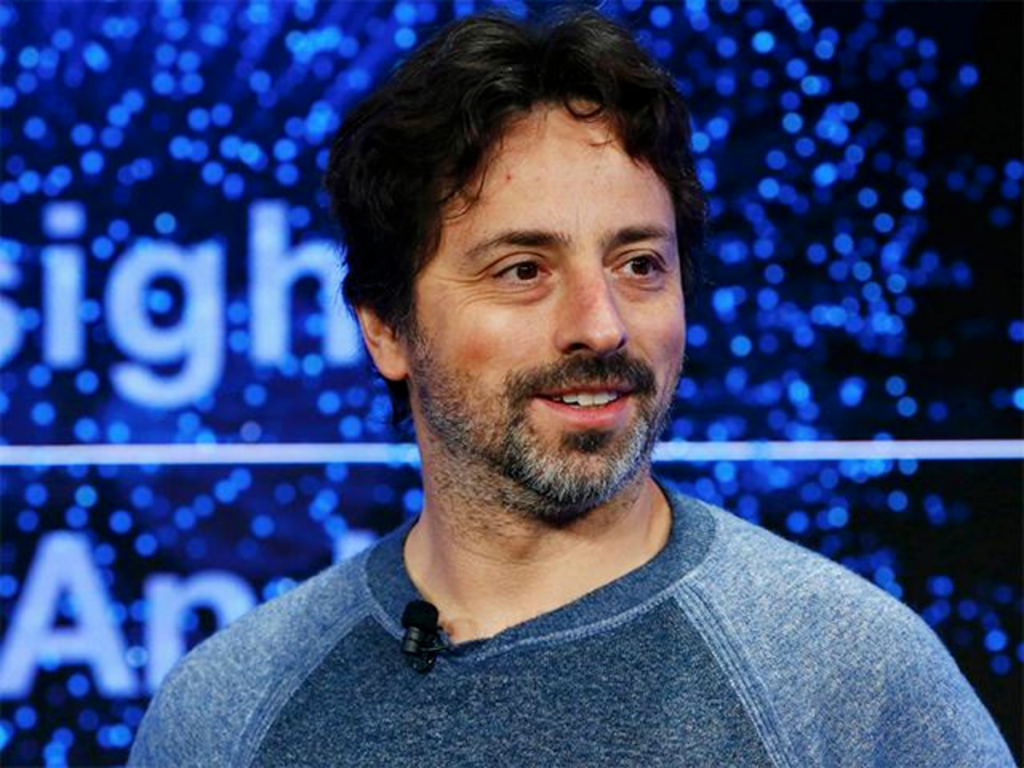 Age: 49
Residence: Los Altos, California
Source of Wealth: Alphabet, Google
Alphabet Ownership Stake: with a co-founder Larry Page, Brin owns 51% of voting shares and less than 12% of total shares
Other Assets: shares in Tesla and 23andMe
Sergey Brin is an American business magnate, computer scientist, and internet entrepreneur, who co-founded Google with Larry Page. Brin was the president of Google's parent company, Alphabet, until stepping down from the role on December 3, 2019. He and Page remain at Alphabet as co-founders, controlling shareholders, board members, and employees.
Brin immigrated to the United States with his family from the Soviet Union at the age of six. He earned his bachelor's degree at the University of Maryland, College Park, following in his father's and grandfather's footsteps by studying mathematics, as well as computer science.
After graduation, he enrolled in Stanford University to acquire a PhD in computer science. There he met Page, with whom he built a web search engine. The program became popular at Stanford, and they suspended their PhD studies to start up Google in Susan Wojcicki's garage in Menlo Park.
Sergey Brin is a recipient of a National Science Foundation Graduate Fellowship as well as an honorary MBA from Instituto de Empresa. It was at Stanford where he met Larry Page and worked on the project that became Google. Together they founded Google Inc. in 1998, and Sergey continues to share responsibility for day-to-day operations with Larry Page and Eric Schmidt.
Sergey's research interests include search engines, information extraction from unstructured sources, and data mining of large text collections and scientific data.
He has published more than a dozen academic papers, including Extracting Patterns and Relations from the World Wide Web; Dynamic Data Mining: A New Architecture for Data with High Dimensionality, which he published with Larry Page; Scalable Techniques for Mining Casual Structures; Dynamic Itemset Counting and Implication Rules for Market Basket Data; and Beyond Market Baskets: Generalizing Association Rules to Correlations.
Sergey has been a featured speaker at several international academic, business and technology forums, including the World Economic Forum and the Technology, Entertainment and Design Conference. He has shared his views on the technology industry and the future of search on the Charlie Rose Show, CNBC, and CNNfn. In 2004, he and Larry Page were named "Persons of the Week" by ABC World News Tonight.
11. Carlos Slim Helu, Grupo Carso — $97.3B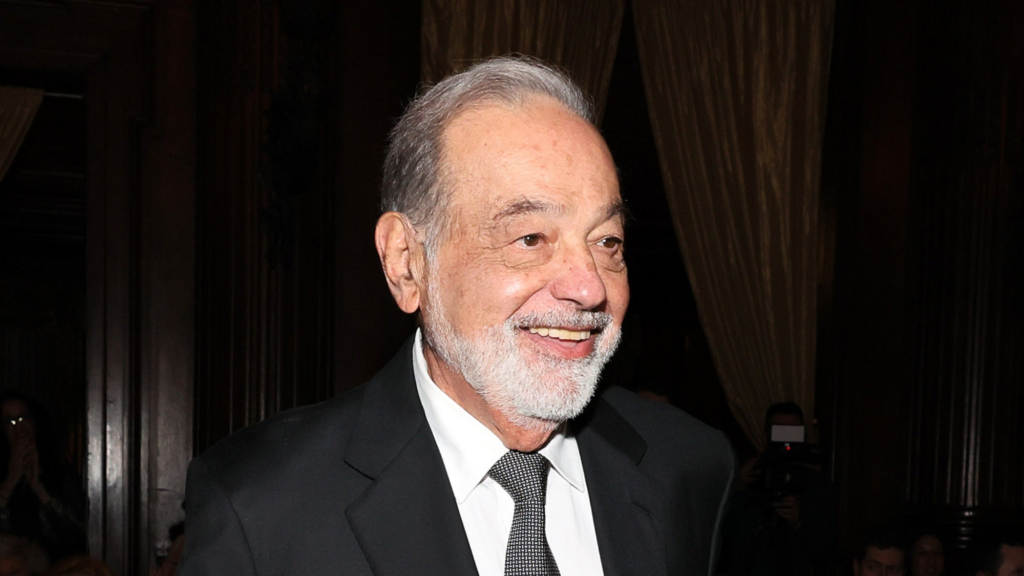 Age: 83
Residence: Mexico City, Mexico
Source of Wealth: América Móvil
América Móvil Ownership Stake: 57%
Other Assets: 17% of The New York Times, 79% stake of Grupo Carso
Carlos Slim Helú is a Mexican business magnate, investor, and philanthropist. From 2010 to 2013, Slim was ranked as the richest person in the world by the Forbes business magazine. He derived his fortune from his extensive holdings in a considerable number of Mexican companies through his conglomerate, Grupo Carso.
Slim's corporate conglomerate spans numerous industries across the Mexican economy, of which includes education, health care, industrial manufacturing, transportation, real estate, mass media, energy, hospitality, entertainment, high-technology, retail, sports and financial services.
He accounts for 40% of the listings on the Mexican Stock Exchange, while his net worth is equivalent to about 6% of Mexico's gross domestic product. As of 2016, he is the largest single shareholder of The New York Times Company.
Carlos Slim has been publicly skeptical of The Giving Pledge by Bill Gates and Warren Buffett giving away at least half of their fortunes. But—according to his spokesman—he devoted US$4 billion, or roughly 5%, to his Carlos Slim foundation as of 2011.
Though Slim has not gone as far as Gates and Buffett in pledging more than half of his fortune, Slim has expressed firm support for philanthropy and has advised budding entrepreneurs that businessmen must do more than give‍—‌they "should participate in solving problems".
12. Amancio Ortega, Zara — $96.7B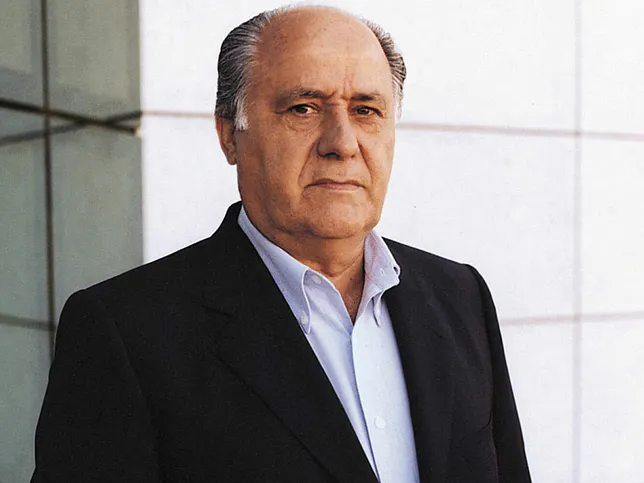 Age: 87
Residence: La Coruna, Spain
Source of Wealth: Inditex
Inditex Ownership Stake: 60%
Other Assets: real estates in Madrid, London, Chicago, and New York, among others
Amancio Ortega Gaona is a Spanish billionaire businessman. He is the founder and former chairman of Inditex fashion group, best known for its chain of Zara and Bershka clothing and accessories shops. He is the head of the Ortega family and the second wealthiest retailer in the world.
In 2011, Ortega announced his imminent retirement from Inditex, parent company of the Zara chain, stating that he would ask Inditex vice-president and CEO Pablo Isla to take his place as head. In 2012 Ortega donated about €20 million to Caritas Internationalis, a Roman Catholic relief organisation. He purchased the Torre Picasso skyscraper in Madrid. He also purchased the Epic Residences and Hotel in Miami, Florida.
In July 2017, for its second edition of the AEF awards, the Spanish Association of Foundations awarded Amancio Ortega in the 2017 Philanthropic Initiative category. He also donated 300 million euros to fight cancer across Spain, which were invested in the purchase of 440 machines to detect the disease. Recently, news indicate that he has bought the Troy Block complex, known to the public as one of the buildings where Amazon Seattle has its headquarters.
It was revealed in July 2020 that Ortega's property holdings, through his investment company Pontegadea, were worth $17.2 billion. Ortega is the executive chairman of Pontegadea, and real estate assets in his portfolio include Manhattan's Haughwout Building and Southeast Financial Center. In 2019, the company completed a $72.5 million deal for a downtown Chicago hotel, which followed purchases of a building in Washington's central business district and two Seattle office buildings.
13. Michael Bloomberg, Bloomberg LP — $96.3B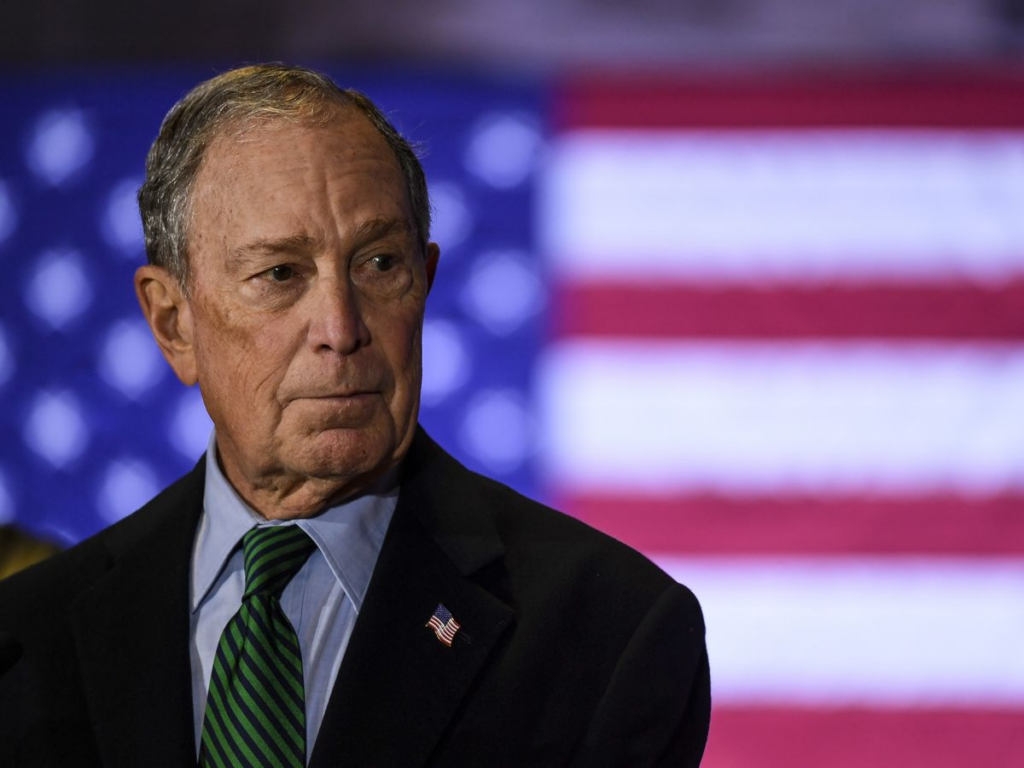 Age: 81
Residence: New York, New York
Source of Wealth: Bloomberg LP
Bloomberg LP Ownership Stake: 88% ($10 Billion)
Michael Rubens Bloomberg is an American businessman, politician, philanthropist, and author. He is the majority owner, co-founder and CEO of Bloomberg L.P. He was Mayor of New York City from 2002 to 2013, and was a candidate for the 2020 Democratic nomination for President of the United States. He has served as chair of the Defense Innovation Board, an independent advisory board that provides recommendations on artificial intelligence, software, data and digital modernization to the United States Department of Defense, since June 2022.
Bloomberg grew up in Medford, Massachusetts, and graduated from Johns Hopkins University and Harvard Business School.
Michael Bloomberg began his career at the securities brokerage Salomon Brothers before forming his own company in 1981. That company, Bloomberg L.P., is a financial information, software and media firm that is known for its Bloomberg Terminal. Bloomberg spent the next twenty years as its chairman and CEO.
14. Mukesh Ambani, Reliance Industries — $94.9B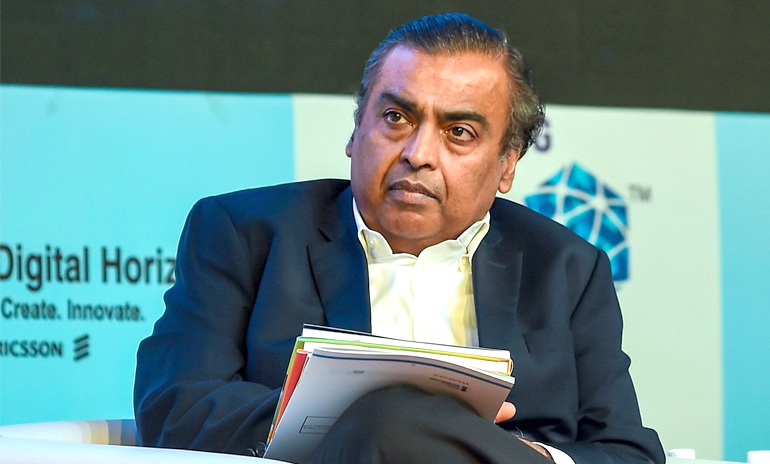 Age: 66
Residence: Mumbai, India
Source of Wealth: Reliance Industries Limited
Reliance Industries Limited Ownership Stake: Ambani family holds around 49% of shares
Mukesh Dhirubhai Ambani is an Indian billionaire businessman. He is the chairman and managing director of Reliance Industries (RIL), a Fortune Global 500 company and India's most valuable company by market value. According to Forbes and Bloomberg Billionaires Index, Ambani's net worth is estimated at US$93.8 billion as of 29 November 2022, making him the second richest person in Asia after Gautam Adani and the 8th richest in the world.
Mukesh Dhirubhai Ambani was born on 19 April 1957 in the British Crown colony of Aden (present-day Yemen) into a Gujarati Hindu family to Dhirubhai Ambani and Kokilaben Ambani. He has a younger brother Anil Ambani and two sisters, Nina Bhadrashyam Kothari and Dipti Dattaraj Salgaonkar.
The family's financial status slightly improved when they moved to India but Ambani still lived in a communal society, used public transportation, and never received an allowance.
15. Francoise Bettencourt Meyers, L'Oréal — $94.7B
Age: 69
Residence: Paris, France
Source of Wealth: L'Oréal
L'Oréal Ownership Stake: 33%
Françoise Bettencourt Meyers is a French businesswoman, philanthropist, writer, pianist and billionaire heiress, the richest woman in the world. She is the only child, heiress of Liliane Bettencourt and granddaughter of L'Oréal founder Eugène Schueller. Her mother died in September 2017, after which her fortune tripled with her investments through her family holding company, Tethys Invest, and the high valuation of L'Oréal shares on the stock exchange.
In 2008, she sued François-Marie Banier for taking money from her mother, and she started proceedings to have her mother declared mentally incompetent. In December 2010, Bettencourt Meyers announced that she had settled out of court with both her mother and Banier.
Her mother died in September 2017 when her net worth was about $39.5 billion, which makes Bettencourt Meyers among the top 20 richest people in the world.
16. Gautam Adani, Infrastructure — $70.8B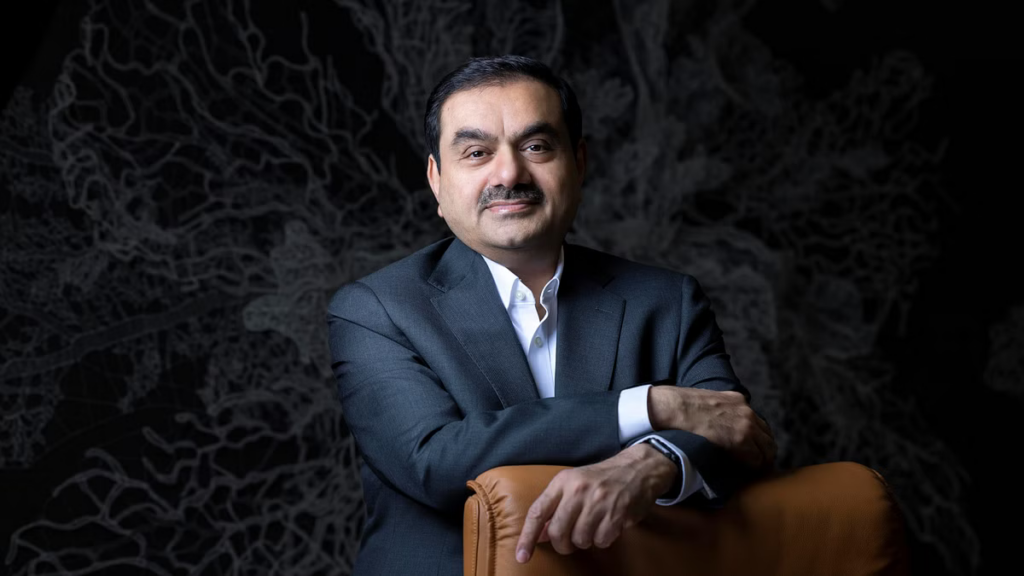 Age: 60
Residence: India
Source of Wealth: chairman of the $32 billion (revenue) Adani Group
Gautam Shantilal Adani is an Indian billionaire industrialist who is the founder and chairman of Adani Group, a multinational conglomerate involved in port development and operations in India with interests in ports, airports, power generation and transmission, and green energy, among others. Adani is India's biggest airport operator and also controls Mundra Port, India's largest, in his home state of Gujarat.
The Adani Group, which began in 1988 as a commodities trading firm, expanded through acquisitions and with the support of Indian Prime Minister Narendra Modi and his ruling Bharatiya Janata Party. This has led to allegations of cronyism, as his firms have won many energy and infrastructure contracts in India and abroad after Modi became the Prime Minister of India.
In January 2023, U.S. firm Hindenburg Research accused Adani and his companies of financial fraud and stock market manipulation. The Adani Group has denied any wrongdoing.
Adani became India's second-largest cement producer in 2022, after acquiring Swiss firm Holcim's Indian assets for $10.5 bn.
17. Michael Dell, Dell Technologies — $66.8B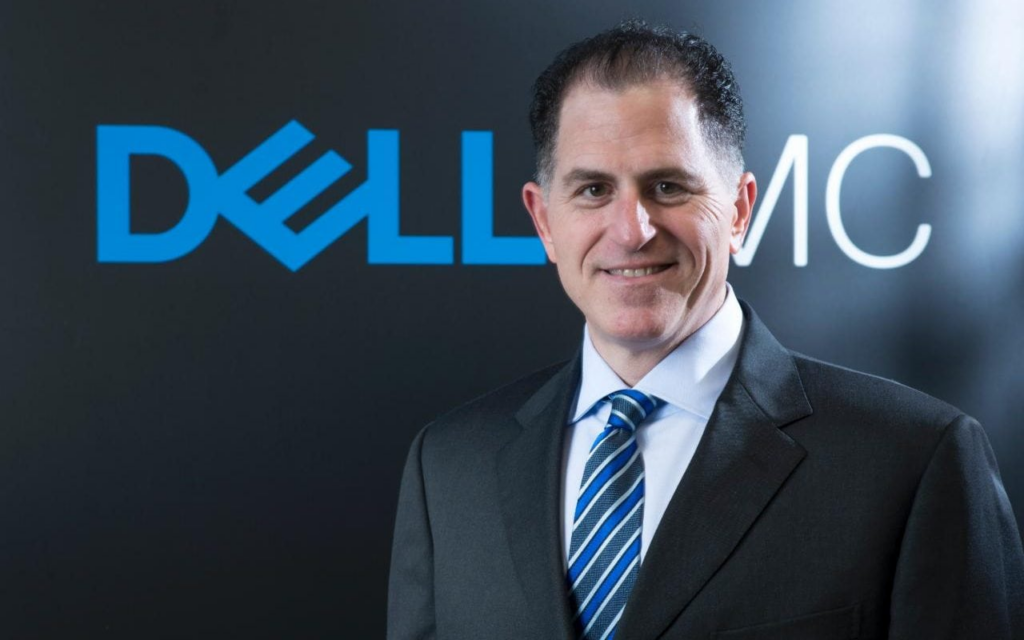 Age: 58
Residence: Austin, Texas
Source of Wealth: Dell Technologies
Dell Technologies Ownership Stake: 52% ($40 Billion)
Other Assets: MSD Capital, VMware
Michael Saul Dell is an American billionaire businessman and philanthropist. He is the founder, chairman, and CEO of Dell Technologies, one of the world's largest technology infrastructure companies.
In 2011, his 243.35 million shares of Dell stock were worth $3.5 billion, giving him 12% ownership of the company. His remaining wealth of roughly $10 billion is invested in other companies and is managed by MSD Capital, which incorporates his initials. In January 2013 it was announced that he had bid to take Dell Inc. private for $24.4 billion in the biggest management buyout since the Great Recession. Dell Inc. officially went private in October 2013. The company once again went public in December 2018.
In 1998, Dell founded MSD Capital L.P. to manage his family's investments. Investment activities include publicly traded securities, private equity activities, and real estate. The firm employs 80 people and has offices in New York, Santa Monica and London. Dell himself is not involved in day-to-day operations. On March 4, 2004, Dell stepped down as CEO, but stayed as chairman of Dell Inc.'s board, while Kevin Rollins, then president and COO, became president and CEO. On January 31, 2007, Dell returned as CEO at the request of the board, succeeding Rollins.
In 2013, Michael Dell with the help of Silver Lake Partners, Microsoft, and a consortium of lenders took Dell, Inc. private. The deal was reportedly worth $25 billion and faced difficulties during its execution. Notable resistance came from Carl Icahn, but after several months he stepped aside. Michael Dell received a 75% stake in the private company.
On October 12, 2015, Dell Inc. announced its intent to acquire the enterprise software and storage company EMC Corporation. At $67 bn, it has been labeled the "highest-valued tech acquisition in history". The acquisition was finalized September 7, 2016.
18. Jim Walton, Walmart — $65.6B
Age: 75
Residence: Bentonville, Arkansas
Source of Wealth: Walmart
Walmart Ownership Stake: Walton family owns 50% of the Walmart shares
Other Assets: CEO of Waltons' Arvest Bank Group, Inc.
James Carr Walton is an American businessman, currently the heir to the fortune of Walmart, the world's largest retailer. He is the youngest son of Sam Walton.
In 1972, he joined Walmart and was involved in its real-estate dealings. After serving for four years, he moved to the family owned Walton Enterprises as president in 1975. On September 28, 2005, Walton replaced his deceased brother, John, on the Wal-Mart Board of Directors. He is currently on the Strategic Planning and Finance committees.
He was CEO of his family owned Arvest Bank, until becoming Chairman of Arvest Bank, and Chairman of newspaper firm Community Publishers Inc. owned by Jim Walton himself (but founded by his father Sam Walton after acquiring the local newspaper the Benton County Daily Record, both operating in Arkansas, Missouri, and Oklahoma. He has pledged about $2 billion to the Walton Family Foundation along with his siblings from 2008 to 2013. In September 2016, Walton was reported to own over 152 million of Walmart shares worth over $11 billion (US).
18. Rob Walton, Walmart — $64.8B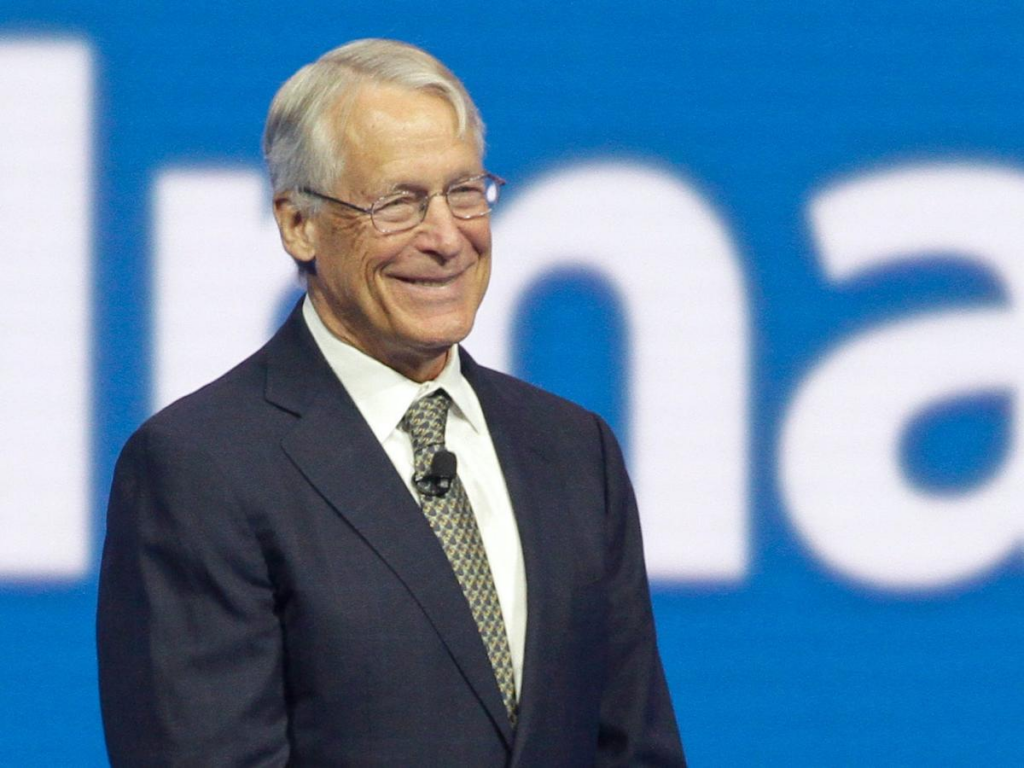 Age: 78
Residence: Bentonville, Arkansas
Source of Wealth: Walmart
Walmart Ownership Stake: Walton family owns 50% of the Walmart shares
Other Assets: Denver Broncos
Samuel Robson "Rob" Walton is an American billionaire heir to the fortune of Walmart, the world's largest retailer. He is the eldest son of Helen Walton and Sam Walton, and was chairman of Walmart from 1992 to 2015. He is also the principal owner of the National Football League (NFL)'s Denver Broncos.
In 1978, he left Tulsa to join Walmart as a senior vice president, and in 1982, he was appointed vice chairman. He was named chairman of the board of directors on April 7, 1992, two days after his father's death. Along with his siblings, he has pledged about $2 billion to the Walton Family Foundation from 2008 to 2013.
On June 7, 2022, an ownership group led by Walton entered into an agreement to purchase the Denver Broncos from the estate of Pat Bowlen for $4.65 billion, which set the record for the most expensive sale of a sports franchise in history, subject to approval from the NFL's finance committee and a 3/4 majority of the full NFL ownership group. Walton delegated most day-to-day authority to his son-in-law, Walmart chairman Greg Penner, who took over as CEO of the franchise and the public face of the ownership group.
20. Zhong Shanshan, Nongfu Spring — $63.2B
Age: 67
Residence: Hangzhou, China
Source of Wealth: Nongfu Spring
Nongfu Spring Ownership Stake: 84%
Other Assets: Beijing Wantai Biological Pharmacy
Zhong Shanshan is a Chinese billionaire businessman. He is the founder and chairperson of the Nongfu Spring beverage company, and the majority owner of Beijing Wantai Biological Pharmacy Enterprise. As of 2022, he is the wealthiest Chinese citizen with a net worth of $62.3 billion. His source of wealth is mainly beverages and pharmaceuticals.
In 1996, Zhong founded a bottled water company in Hangzhou, which later became Nongfu Spring. In 1999, Nongfu Spring stopped removing natural minerals from its water. Under Zhong's leadership, the company grew to be the largest bottled water maker in China, as well as one of the largest beverage companies in the world. The company beat out behemoths in the industry such as Coca-Cola, Watsons, and Pepsi to become the best-selling package beverage brand. Zhong took advantage of new technologies such as cloud computing and big data in order to gain a key advantage in understanding Nongfu Spring's customer base.
Nongfu Spring's initial public offering in September 2020 massively increased Zhong's wealth. It expanded his fortune from 18.9 billion dollars to over 50 billion dollars. As of January 2021, he owned 84.4% of Nongfu Spring and was the company's chairperson.
21. Alice Walton, Walmart — $60.6B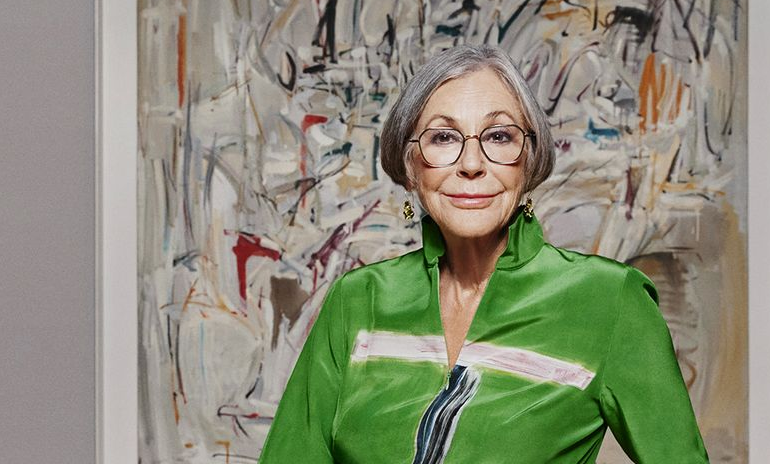 Age: 74
Residence: Fort Worth, Texas
Source of Wealth: Walmart
Walmart Ownership Stake: Walton family owns 50% of the Walmart shares
Other Assets: Crystal Bridges Museum of American Art
Alice Louise Walton is an American heiress to the fortune of Walmart. In September 2016, she owned over US$11 billion in Walmart shares.
Walton was the first person to chair the Northwest Arkansas Council and played a major role in the development of the Northwest Arkansas Regional Airport, which opened in 1998. At the time, the business and civic leaders of Northwest Arkansas Council found a need for the $109 million regional airport in their corner of the state. Walton provided $15 million in initial funding for construction. Her company, Llama Company, underwrote a $79.5 million bond. The Northwest Arkansas Regional Airport Authority recognized Walton's contributions to the creation of the airport and named the terminal the Alice L. Walton Terminal Building.
In the late 1990s, Llama Co. closed, and in 1998, Walton moved to a ranch in Millsap, Texas, named Walton's Rocking W Ranch. An avid horse-lover, she was known for having an eye for determining which 2-month-olds would grow to be champion cutters. Walton listed the farm for sale in 2015 and moved to Fort Worth, Texas, citing the need to focus on the Crystal Bridges Museum of American Art, the Bentonville, Arkansas, art museum she founded that opened in 2011.
22. David Thomson, Thomson Reuters — $60.2B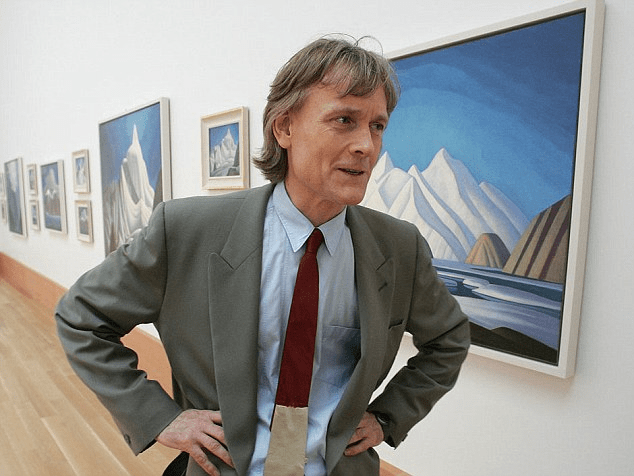 Age: 66
Residence: Toronto, Canada
Source of Wealth: Thomson Reuters
Thomson Reuters Ownership Stake: Thomson family owns more than 320 million shares of Thomson Reuters
Other Assets: Thomson family has stakes in Bell Canada, as well as owns the Globe and Mail newspaper
David Kenneth Roy Thomson, 3rd Baron Thomson of Fleet is a Canadian/British hereditary peer and media magnate. Upon the death of his father in 2006, Thomson became the chairman of Thomson Corporation and also inherited his father's British title, Baron Thomson of Fleet. After the acquisition of Reuters in 2008, Thomson became the chairman of the merged entity, Thomson Reuters.
According to a plan devised decades ago by Thomson Corporation founder Roy Thomson, when Kenneth Thomson died (in June 2006), control of the family fortune passed on to David.
23. Julia Koch, Koch Industries — $58.3B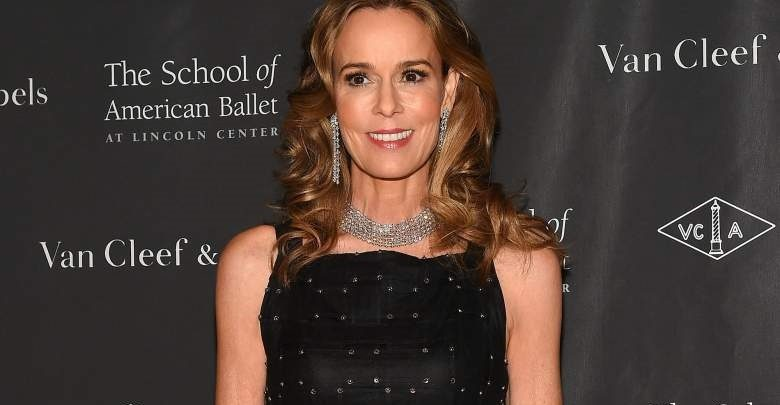 Age: 61
Residence: New York, New York
Source of Wealth: Koch Industries
Koch Industries Ownership Stake: 42%
Julia Margaret Flesher Koch is an American socialite and philanthropist who is one of the richest women in the world. She inherited her fortune from her husband, David Koch, who died in 2019.
David Koch died in August 2019, and Julia Koch and their three children (David Jr., Mary Julia, and John Mark) inherited 42% of Koch Industries. As a result, she was listed by Bloomberg as the richest woman in the world and was included on Forbes' list of the richest women in the world in 2023.
In 2022, Koch put the apartment at 740 Park Avenue on the market; a spokesperson said that she wanted to sell it because she was spending more time at houses in Southampton and Palm Beach. Koch is on the board of directors of Koch Industries. She tends not to seek public attention.
24. Charles Koch, Koch Industries — $53.0B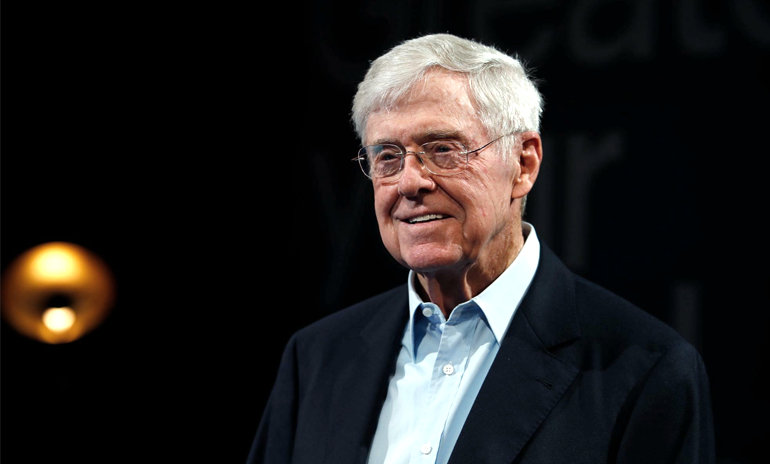 Age: 87
Residence: Wichita, Kansas
Source of Wealth: Koch Industries
Koch Industries Ownership Stake: 42%
Charles Koch has been chairman and CEO of Koch Industries, America's second largest private company by revenue, since 1967. The diversified company has some $125 billion in revenues from businesses including pipelines, chemicals, software, automotive components and Dixie cups.
His father, Fred Koch, improved a method of refining heavy oil into gasoline in 1927 and started the family business in 1940. The Kansas native owns a 42% stake in the firm, as did his brother David, who died in August 2019. In 1983 Charles and David bought their two other brothers' stakes in Koch Industries, reportedly for nearly $800 million. His son Chase heads the company's venture capital arm, which has invested in AI-based neurological diagnosis firm NeuraLight and smart supply chain firm Arkestro.
Charles Koch describes himself as a classical liberal and has formerly identified as a libertarian. He is opposed to corporate welfare and told the National Journal that his "overall concept is to minimize the role of government and to maximize the role of private economy and to maximize personal freedoms."
He has expressed concern for too much government regulation in the U.S., stating that "we could be facing the greatest loss of liberty and prosperity since the 1930s." In addition, he has warned that drastic government overspending and a decline of the free enterprise system will prove detrimental to long-term social and economic prosperity.
25. Colin Huang, PDD Holdings — $50.1B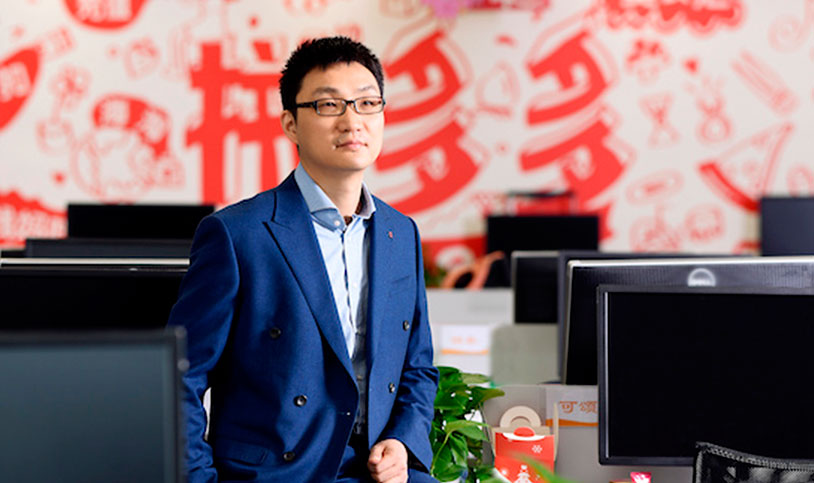 Age: 43
Residence: China
Source of Wealth: E-commerce, Self Made
Colin Huang is a Chinese businessman, investor, and philanthropist. He is the founder and former CEO of the e-commerce company Pinduoduo, which is now the largest agriculture platform in China, the Chinese e-commerce company that changed its name from Pinduoduo in February 2023. Huang, who stepped down as chairman of the company in March 2021, is still a major shareholder of PDD.
Huang is also the owner of at least three other limited liability Cayman companies, including Pinduoduo. By June 2020, Huang reduced his Pinduoduo stake to 29.4% by donating 2.37% to a charitable foundation and 7.74% to the Pinduoduo Partnership. He also donated 2.37% to an irrevocable charity to promote social responsibility development and scientific research. Huang was named the leading philanthropist on the Hurun China Philanthropy List in 2021 after pledging $1.85 bn for social responsibility projects and scientific research.
PDD launched budget shopping site Temu in September 2022 to compete with Shein, led by fellow Chinese billionaire Sky Xu. A serial entrepreneur, Huang earlier founded online games company Xinyoudi and e-commerce platform Ouku. Huang, who has a master's in computer science from U. of Wisconsin, interned at Microsoft in both Beijing and Seattle before starting his career at Google in the U.S. in 2004.
………………………
Forbes' Real-Time Billionaires
The wealth-tracking platform provides ongoing updates on the net worth and ranking of each individual confirmed by Forbes to be a billionaire.
Individuals whose fortunes are significantly tied to private companies will have their net worths updated once a day.
In cases where an individual owns a stake in a private company that accounts for 20% or more of his or her net worth, the value of the company will be adjusted according to an industry- or region-specific market index provided by our partners at FactSet Research Systems when available.
A rotating cast of the five biggest winners and losers throughout the day is featured at the top of the page, followed by the complete list of billionaires ranked in order of net worth.
How many billionaires in the world?
The world's billionaires—only 2,640 individuals—represent almost $12 trln in wealth. The global billionaire population continued to grow in 2023, increasing by 3%.
Who Are the Top 10 Richest People in the World?
The top 10 richest people in the world as of 7 December, 2023 are:
| | | |
| --- | --- | --- |
| № | NAME | WORTH |
| 1 | Elon Musk | $245.5 |
| 2 | Bernard Arnault | $191.3 |
| 3 | Jeff Bezos | $168.7 |
| 4 | Larry Ellison | $144.3 |
| 5 | Warren Buffett | $118.3 |
| 6 | Bill Gates | $116.8 |
| 7 | Mark Zuckerberg | $112.2 |
| 8 | Larry Page | $111.2 |
| 9 | Steve Ballmer | $111.1 |
| 10 | Sergey Brin | $105.8 |
Source: Forbes
Who Is the World's Richest Man in 2023?
As of 7 December 2023, the world's richest man is Elon Musk, his net worth is $245.5 billion.
Who Is the Richest Woman in the World?
The richest woman in the world is Francoise Bettencourt Meyers. As of 7 December 2023, her net worth is $94.7 billion. Her net worth is derived from her holdings in L'Oreal, the world's largest cosmetics company.
Who is the youngest billionaire 2023?
Here are the World's Billionaires list who are 30 and under, ranked from oldest to youngest:
Katharina Andresen
Wang Zelong
Alexandra Andresen
Luca Del Vecchio
Kim Jung-min.
Kevin David Lehmann
Kim Jung-min
Clemente Del Vecchio
……………………………
Edited & Fact-checked by Oleg Parashchak – CEO Finance Media & Editor-in-Chief at Beinsure Media and Insurance TOP Ratings (22+ years of professional experience in Rankings, Insurance & Media), by Forbes' Real-Time Billionaires Data [as 7 December 2023]