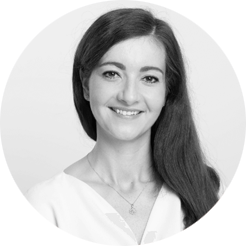 Justyna Pikinska – Head of Specialty Analytics Gallagher Re
Justyna Pikinska is the Head of Analytics at Gallagher Re and leads a team of dedicated actuaries, to help drive growth across different classes and support the entry of new reinsurance carriers to the market. She joined the original Capsicum Re business in 2016 to build a best-in-class proposition for analytics services offering practical, bespoke and value-add solutions.
Since then Justyna has developed a variety of bespoke internal models and her team is responsible for pricing all the (re)insurance placements, while providing key actuarial insight into those placements such as optimising reinsurance, assessing tail risks and peer review of reserves.
Justyna is also responsible for managing relationships with actuarial teams at international insurers to develop pricing tools, rating methodologies and underwriting guidelines, providing them with the technical capability to underwrite various risks, as well as relationships with external modelling firms, to assist them in the development of accumulation models and the creation of different realistic disaster scenarios (RDS). Prior to joining Gallagher's reinsurance business, Justyna spent seven years at Axis Insurance to hone her actuarial and analytical skills and expertise, working across risk management and capital modelling, reserving and pricing.