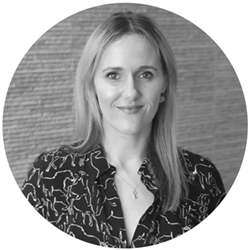 Kate Lyons – Head of RGAX, UK
RGAX is the innovation accelerator and subsidiary of RGA, a world class Life and Health Reinsurer. We have been given licence by RGA to innovate and explore with the aim of growing the Life and Health Insurance and At Retirement market.

My main responsibilities are to identify opportunities, develop solutions and deliver propositions supported by sustainable commercial models.

Other responsibilities include:
– Building collaborative relationships with external innovation networks.
– Creating opportunities to grow RGAX through partnerships and new initiatives.
– Identifying opportunities for growth and demand creation.
– Developing concepts and propositions that facilitate growth.
– Negotiating and executing deals to deliver propositions.
– Supporting partners as a NED.