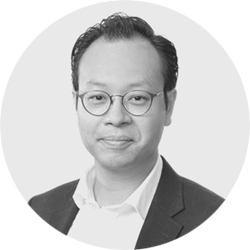 Mathew Lee – Partner in McKinsey's Miami office
As a leader of McKinsey's Transformation and Financial Services Practices, Mathew partners with clients to design and execute ambitious transformation programs. He has led numerous transformations across five continents, generating more than $5 billion in value creation.
Mathew is passionate about working with clients to achieve transformational change in performance, organizational culture, and customer experience.
Examples of his recent client work include the following:
leading a holistic transformation program across growth, productivity, digital, and culture change at a global financial services company, delivering more than 1,000 initiatives and doubling the company's market capitalization
designing and directing a customer-experience transformation for an insurance company, significantly reducing cost to serve and improving customer acquisition and product density
supporting a growth-and-productivity transformation for a financial services company, resulting in a double-digit return on equity increase
leading a rapid turnaround program for a global insurance company, resulting in a substantial increase in profitability of more than half a billion dollars in less than a year
leading an operating model transformation and underwriting modernization program for a commercial insurance company
leading the central team for a multibillion transformation of a telecommunications company across top line, margin, working capital, and capital expenditure levers
serving as interim chief transformation officer for a large-scale operating model and productivity transformation program for a leading financial services firm in Asia–Pacific
Prior to joining McKinsey, Mathew was an investor at CPP Investments.