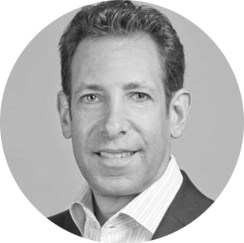 Brian Levy – Global Deals Industries Leader, Partner, PwC United States
I lead PwC's Global Deals Industry Program. My own industry focus is on the technology, digital infrastructure, media & entertainment, and health & biotech sectors, although throughout my 25-year career in PwC's Deals practice I've worked across a range of industries, on transactions with values ranging from US$20 million to over US$20 billion.
I've executed deals spanning regions such as Asia Pacific, Latin America and Europe, and bring an international mindset, industry knowledge, seasoned deal experience and commercial savvy to my corporate and Private Equity deals clients.
As the acceleration of all things digital in these pandemic times puts a spotlight on due diligence, agility and industry expertise, I am bringing a value creation focus to my clients and leveraging data & analytics to increase the success of their deals.

I am passionate about making a difference; I like to innovate and push boundaries to keep evolving. For example, I created Deals IQ, PwC's global knowledge platform for the Deals business, and I have advised a portfolio of early stage companies in the technology, software, health and biotech sectors.

I hold a Bachelor's degree in Accounting from Binghamton University's School of Management.
Licenses & certifications