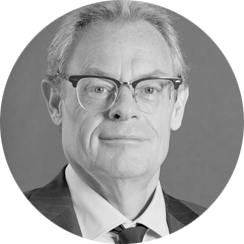 Dale Judd – EY Global Tax Insurance Leader; Asia-Pacific FSO Global Compliance & Reporting Leader
Dale is the Global Tax Insurance Leader with EY. With more than 30 years experience, Dale has been providing taxation advisory and compliance support to organizations within the financial services sector. Dale is particularly recognized for his deep expertise in working with insurance companies (life, non-life and health) and asset managers. Dale is based in Melbourne and supports clients across the Asia Pacific region.
More than ever insurers play an important role in our financial system and in the lives of customers. This is particularly so in recent times of global uncertainty. As insurers look to transform their businesses from a process, people and technology perspective, tax plays an important role. A key area of focus for Dale is working alongside our clients on these projects to ensure tax efficiency is built into the project framework.
Over the last 5 years Dale has supported, from a tax perspective, several of the more significant mergers and acquisitions across the financial services sector providing support from a consolidation, integration and tax accounting perspective.
Dale has also worked with clients with operations across the Asia Pacific region in terms of tax structuring, compliance and risk management and process automation. This has involved delivering tax efficiency into broader business transformation projects around claims, policy administration and finance transformation generally.
Specialties: Taxation of insurance, asset management, financial services M&A, taxation compliance and FATCA advisory.
"I am passionate about building a global insurance tax community that is connected with each other and our EY clients. This global connectivity is critical in helping our clients build and manage the right solutions across tax and in helping our people grow their careers and deepen their industry experience."