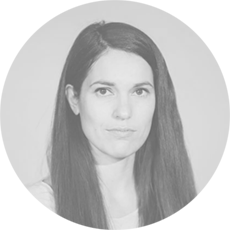 Leda Zaharieva – Partner in McKinsey's London office
Leda Zaharieva is a partner in McKinsey's London office, focusing on insurance and wealth management, working both with corporates and private equity investors. Leda also leads McKinsey's PE insurance hub in Europe and advises private equity and principal investors and portfolio companies on investment strategy, commercial due diligence, and portfolio value creation in financial services.
Leda's areas of experience in insurance and wealth management include P&C insurance—focusing on the London Market—personal lines insurance in the UK, UK life insurance, and wealth management. She has served both large and smaller growth participants in this space on corporate strategy, M&A, and performance transformations.
Examples of Leda's recent projects include the following:
working with the UK division of a large global life and retirement company on full-scale performance transformation involving cost, growth, and organizational health levers; identifying a portfolio of over 100 initiatives and a path to doubling operating margin and scaling assets under management (AuM) in line with top quartile competitors
leading several commercial due diligence projects for private equity investors looking at UK and international wealth management and wealth tech assets, assessing the market outlook, profit pools, customer and advisor needs, sources of competitive advantage of the different players, and value creation plans
advising a leading UK wealth manager on operating model and cost optimization, aiming at around 15 percent cost reduction, significant simplification of corporate functions, implementing rigorous procurement processes, and reduction of external spend
working with a leading global wealth and asset manager on identifying the future investment case and strategic pillars for discussions with the board
conducting a strategic review for the supervisory board of a global life insurance and asset management company across more than 20 markets, including identifying opportunities for ambitious capital reallocation and M&A
working on the strategy of a London market insurer, evaluating presence and source of competitive advantage by class of business and evaluating the sale of the business to a PE investor
coleading McKinsey's collaboration with the London Market Group on the London Matters III report
conducting a due diligence on a broker consolidator in the UK and the London Market