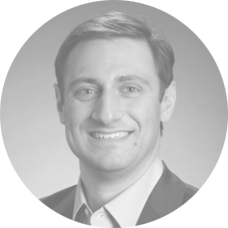 Ryan LaSalle – Innovative Cybersecurity Business Leader; Empathetic Advocate and Coach; Trusted Advisor; Exploring the Next Big Thing
Ryan LaSalle is the North America Lead for Accenture Security. He is responsible for nurturing the talented teams that bring transformative solutions to better defend and protect our clients. He is also accountable for delivering on our commitment to clients for high-quality, innovative delivery to address their most critical issues.

During more than 24 years with Accenture, Ryan has led client engagements across commercial, non-profit and the public sector by integrating emerging technologies into advanced solutions to drive agility and meet business needs. His recent engagements with Media, Energy and Banking clients help leverage new models and practices across the unique business challenges of each industry. He consults with customers on focused solutions that bring together analytics, knowledge discovery, and cybersecurity to improve threat assessment and response methodologies.

A widely recognized thought leader, Ryan is a Ponemon Institute Fellow, active with the Greater Washington Board of Trade and sits on security innovation advisory councils for clients across multiple industries. He holds patents in human resource management, knowledge discovery and establishing trust between entities online. Ryan is a frequent speaker at international security conferences and has authored numerous articles on cybersecurity.

Ryan holds a Bachelor of Science degree in electrical engineering from Princeton University. He lives in Alexandria, VA with his wife Melissa who is a children's book blogger, their two kids, and pandemic puppy. When not helping secure the world, he's training for a trail half-marathon, catching his kids' sports or otherwise enjoying the great outdoors.