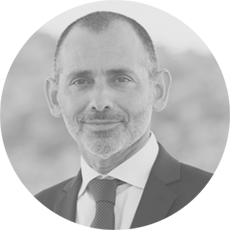 Shay Simkin – Global Head of Cyber Howden
Shay Simkin is the Global Head of Cyber for Howden specialist insurance brokers. Shay has more than 30 years of experience in the Insurance Broking industry, serving in senior management roles both in Israel and Europe.
Shay is a global expert and pioneer in the Cyber Insurance space. As the founder of InsurTec.com back in 1997, he was one of the first Insurance brokers to introduce Cyber & technology insurance solutions, by drafting cyberspace and technology insurance policies. As a result, Shay has become a world expert in Cyber Liability insurance and is currently leading Howden group's Cyber Liability initiatives worldwide.
Under his current role Shay's main emphasis ,is on new product development, education via the award winning " Howden cyber Academy", Joint ventures with cyber security, information security and data analytics companies. Shay has been named as Cyber Risk Industry Person of the Year in the international category of Advisen's 2017 Cyber Risk Awards.
Shay has also published numerous articles on Cyber Insurance and is a frequent speaker and an expert guest and panelist on numerous Cyber & Technology conferences across the world.
Prior to his current appointment, Shay was the Co-Founder and CEO of Engel-Simkin Insurance Broking firm which was acquired by Howden Israel in 2003.
Shay holds a Bachelor's Degree in Political Sciences from the University of Haifa in Israel and is an Associate of the Chartered Insurance Institute since 1999.