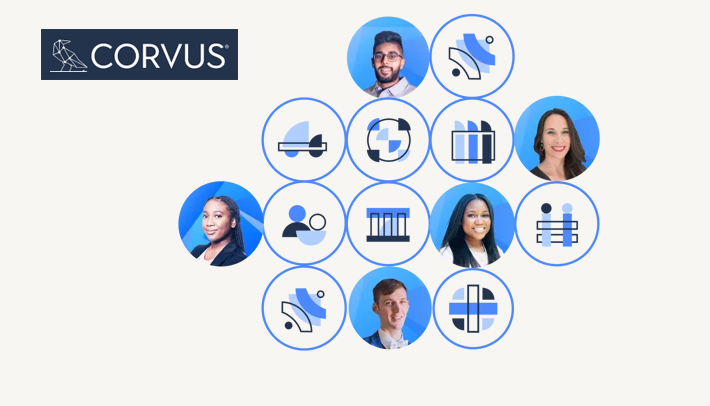 Corvus Insurance, the cyber underwriter powered by a proprietary AI-driven cyber risk platform, announced new AI- and NLP-driven features to increase the degree of automation of routine manual tasks in the underwriter's workflow within Corvus Risk Navigator.
These features have further reduced the workload on Corvus underwriters, increasing quoting efficiency and speed while delivering an industry leading loss ratio below 40%.
The Corvus Risk Navigator platform, built from the ground up through close collaboration between Corvus's underwriting and security teams, places real-time suggestions into the underwriting workflow based on a matrix of data including firmographics, threat intelligence, claims, and peer benchmarking.
New features, including those built with Large Language Models (LLMs) and natural language processing (NLP), have accelerated underwriters' decision-making by automating routine tasks, giving them time back to spend on high value accounts to uplevel broker relationships and ultimately grow book value.
Specific workflow efficiencies added to the platform include:
Automated industry verification: A new capability enabled by a large language model replaces manual research and validation of industry classification that is typically performed by underwriters.
Automated application intake: Information is now ingested from a wide variety of insurance applications received by email, including answers to security control questions, replacing manual data entry.
Instant guideline validation: A helpful tool in the underwriting workflow analyzes the information in an application against the complex matrix of underwriting guidelines to instantly show the underwriter whether control questions were answered favorably, removing the need for manual cross-referencing.
In order to maintain our industry-leading loss ratio, Corvus is focused on building trusted relationships that extend value to all insurance stakeholders, including brokers, risk capital partners, and policyholders

Mike Karbassi, Chief Underwriting Officer at Corvus
Corvus aims to not only hire the best underwriters in the industry but also to equip the team with technology that automates routine tasks and enables each underwriter to spend more time on activities that drive value for their partners, leading to higher growth and greater book value.
Corvus Insurance is building a safer world through insurance products and digital tools that reduce risk, increase transparency, and improve resilience for policyholders and program partners.