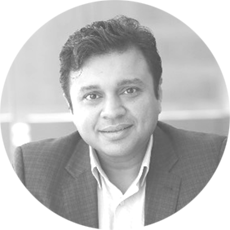 Ani Majumder – partner in McKinsey New York office
Ani Majumder bring 15 years of experience in financial services strategy consulting, business building, and operations transformation. Prior to McKinsey, he led strategy consulting and technology sales across India, Frankfurt, London and New York with Accenture and Infosys.

As a Partner at McKinsey, he lead client relationships and digital transformation engagements with Financial Services clients. Ani also serve clients more broadly on topics ranging from strategy and organization to sales and marketing, operations and technology.

"I am passionate about Digital Transformations in Banking and Insurance and drive McKinsey's efforts in this space and focus on internal capability building as well as client development. My educational qualifications include Bachelors in Mechanical Engineering from Indian Institute of Technology (IIT) Kharagpur (India) and an MBA from Sloan School of Management, MIT, USA".