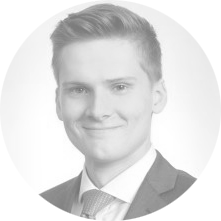 Edward Allanson – consultant in McKinsey's London office
Completed courses in: – Mathematics and Statistics for Economics, Business and Finance – Principles of Accounting – Principles of Finance – Microeconomics
Committee member of the society organising the largest student led conference on Hedge Funds, Private Equity and Venture Capitalism in Europe.

Responsible for developing relationships with universities and delegate recruitment in the United Kingdom. Returned to the team for a second year in a leadership role as Director of Media Relations for the 2015 conference.

Developed relationships with industry magazines and press firms including the Wall Street Journal, Financial Times and Hedge Fund Journal. Secured sponsorship and partnership deals worth in excess of £10,000.