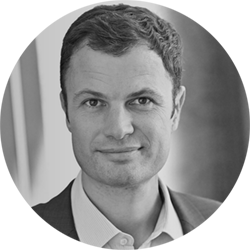 Frederic Pierchon – EY Insurance ESG Finance Reporting Leader
Frédéric Pierchon is a partner in the CFO advisory practice, experienced in the insurance sector in Paris. He leads large-scale projects for the transformation and optimization of the finance function in all their aspects: regulatory (IFRS, Solvency II, etc.), processes, internal control, data and systems for finance. He has also lived and worked in London and New York, and has acquired experience in auditing major international insurance groups.
A graduate of HEC Paris (2006), Frédéric is also a chartered accountant and statutory auditor.
"I strive to put diversity and inclusion at the top of my priorities list so that individuals with whom I interact can develop and flourish to be themselves within their organizations and that each is valued. Creating a diversified working environment where all ideas can be acknowledged will strengthen any workplace."