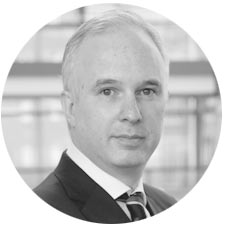 Jason Spencer – Partner, Transaction Strategy & Execution, Ernst & Young; EY UK&I Head of Technology Pre-deal Services
With over 30 years of experience, Jason is the Technology Pre-Deal lead across EY UK&I, providing technology diligence services to clients across the transaction lifecycle and value-creation services. He also helps with the planning and execution support of large and complex technology transformation programs.
Jason is a Partner at EY-Parthenon in the Transactions, Strategy and Execution team based in London. He is an experienced transaction services professional with over 25 years of experience in both industry and advisory roles operating across the entire M&A lifecycle. Jason advises private equity and corporate clients on operational and technology due diligence, as well as post-deal value creation, supporting over 400+ transactions. He has a track record in leading large technology and business transformations supporting business growth and operational optimisation.

Jason uses his extensive experience of the transaction lifecycle on both the buy and sell-side to assist clients in reducing their technology-related deal risks as well as developing their technology strategy and supporting investment cases.
Jason has extensive "hands-on" experience in more than 400 transactions, working with both private equity funds and corporates in diligence and value-creation.
Before joining EY-Parthenon, Jason served as a Partner for another Big Four firm. He also spent over 15 years in the industry working for technology, media and telecom (TMT) and financial services organizations in technology leadership and delivery roles supporting mergers and acquisitions.
"My work with EY clients regularly requires me to help them understand both the risks and opportunities technology can bring to a transaction. For me, technology sits at the heart of all successful deals, and working with the clients to improve their understanding ultimately drives a successful and enjoyable outcome."