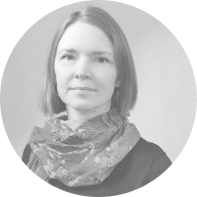 Melissa Leitner – Head Sustainable L&H Delivery, Life & Health Products Swiss Re Institute
Melissa Leitner has over 15 years' experience, in primary life and health insurance and reinsurance. She has worked across a wide geographical scope of international markets, in roles covering actuarial product development, pricing, innovation and new business development.
Since 2019, she has played an influential role in integrating sustainability into commercial underwriting for Swiss Re's Life & Health Reinsurance business unit, driving new mindsets around how sustainability goals are both an imperative and an opportunity. In 2022, Melissa was appointed as Head of Sustainable Life & Health Delivery for Swiss Re.
Melissa is a fellow of the Actuarial Society of South Africa, and a fellow of the Institute and Faculty of Actuaries in the UK. She serves as a member of the Board for the Sustainability actuarial practice area in the IFoA, focusing on health and on how actuarial work supports the UN Sustainable Development Goals.