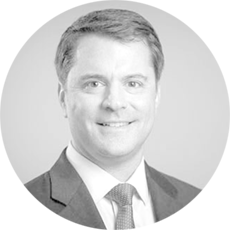 Urs Baertschi – CEO Property & Casualty Reinsurance (P&C Re) Swiss Re
Urs Baertschi began his career at Swiss Re Capital Partners and Securitas Capital in a variety of private equity and corporate development roles. In 2001, he joined Cutlass Capital, a private equity firm focused on the health care industry, where he was appointed a Principal in 2006.
In 2008, Urs Baertschi rejoined Swiss Re as the Head of US Direct Private Equity, and was appointed Head of Principal Investments and Acquisitions Americas in 2010. In this role, he was responsible for the financial and strategic direct investments as well as corporate development transactions in the Americas. In 2016 Urs Baertschi became the President of Reinsurance, Latin America, with overall responsibility for the business in the region.
In September 2019, he assumed the role of Chief Executive Officer Reinsurance EMEA and Regional President EMEA and became a member of the Group Executive Committee. Effective 1 January 2023, he additionally assumed the role of Swiss Re Country President Switzerland. Effective 3 April 2023, Urs Baertschi was appointed Chief Executive Officer P&C Reinsurance.
Educational background
Bachelor's degree in Economics, University of Pennsylvania, USA
Bachelor's degree in International Relations, University of Pennsylvania, USA