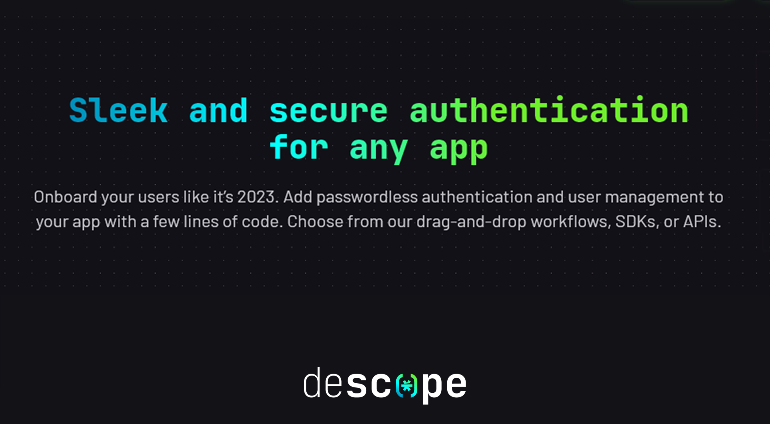 Cybersecurity startup Descope has raised $53 million in Seed funding and launched its new authentication platform.
The Seed funding was led by Lightspeed Venture Partners and GGV Capital, with participation from Unusual Ventures, Dell Technologies Capital, Cerca Partners, Tech Aviv, J Ventures, and Silicon Valley CISO Investments (SVCI).
The round also includes notable individual investors including George Kurtz (Co-Founder and CEO of CrowdStrike), John W. Thompson (Lead Independent Director at Microsoft), Bipul Sinha (Co-Founder and CEO of Rubrik), and Assaf Rappaport (Co-Founder and CEO of Wiz).
Descope enables developers to add authentication, user management, and authorization capabilities to consumer and business applications with a few lines of code.
The platform offers different integration flavors based on developer preferences – from no/low code to well-documented SDKs and APIs – to make it easier to deploy, maintain, and update user journeys across the application lifecycle.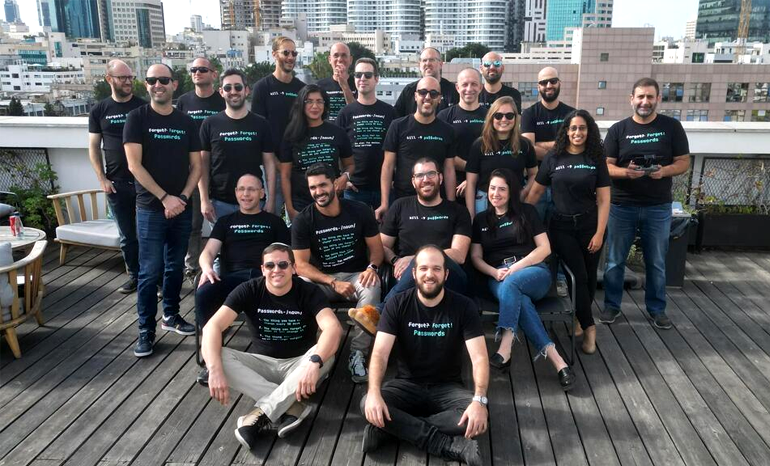 Passwords are not only the leading cause of security breaches, but are also known to cause friction throughout a user journey, leading to churn and a negative experience for end customers.
Over 66% of smartphone users are expected to use device-native biometrics instead of passwords by 2024, he noted, citing data from Mercator, while authentication protocols like FIDO2, WebAuthn and passkeys have set the foundation for a passwordless future.
Passwordless authentication offers a solution, but only if application developers have the tools and resources to apply it. By outsourcing authentication and user management, organizations are able to improve user adoption and conversion, accelerate time to market, reduce login fraud, and save developer time.
The company was founded in 2022 by a team of serial cybersecurity entrepreneurs that previously founded Demisto, a leader in the Security Orchestration, Automation, and Response (SOAR) space that Palo Alto Networks acquired for $560 million in 2019.
Descope is headed by CEO Slavik Markovich and has eight co-founders, the four co-founders of Demisto, and the four first employees at Demisto. The company employs around 30 people in total in Tel Aviv and California.
Why the large cash infusion — particularly large for a seed round — in a dev-focused startup, you might ask?
Markovich says that it came down to timing. In tight economies, organizations feel the pressure to shift software development efforts to initiatives that'll move the needle for business. Descope enables them to achieve this, Markovich avers, by outsourcing many necessary — but not revenue-generating — authentication and user management app components, freeing up dev teams.
While at Demisto, the team says that they experienced the pain of building authentication and user management functionality — including password management, single sign-on, tenant management and roles and permissions — firsthand. It turned into a multiyear investment, Markovich says — not to mention a massive time sink.
by Peter Sonner