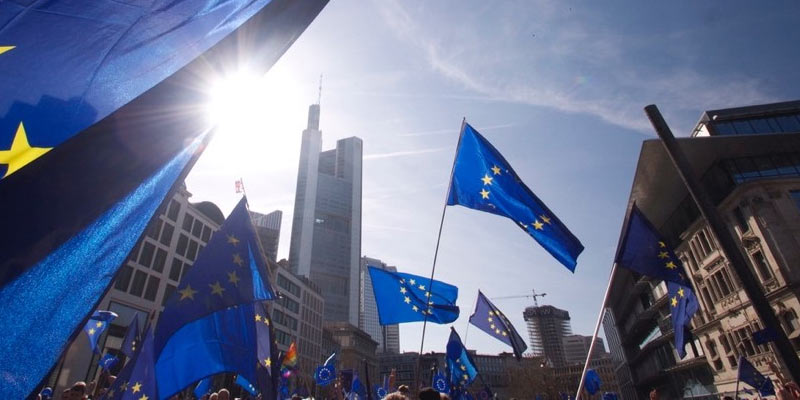 The European insurance industry faced a year of changes and challenges, with the top ten insurance companies remaining consistent while a noticeable reshuffling occurred further down the rankings, according to AM Best.
Overall gross written premium grew for Europe's 25 largest insurers in AM Best's new ranking, which also shows that total net profit has fallen.
The Best's Market Segment Report, "Big Names Dominate European Insurance Landscape As Overall Profits Slip", notes that Allianz, AXA and Lloyd's retained the top three spots, respectively, and the 2022 top 10 companies remained unchanged year on year. However, there was more movement than usual lower down the rankings.
France and Germany topped the leaderboard with six companies each in the ranking, followed by the United Kingdom with four, while Switzerland and Spain are home to three each of the top 30 European insurers.
AM Best expressed negative outlooks for the non-life segments in France, Germany, Italy, Spain, and the UK. These outlooks were influenced by rising interest rates, investment volatility, inflation, and increased costs related to natural catastrophes.
High consumer price index inflation, supply chain disruptions, and a tight labor market added to claims inflation challenges. The motor insurance business felt the brunt of these challenges, resulting in increased loss ratios due to higher costs of parts and labor.
The European insurance industry continues to navigate a dynamic landscape marked by economic uncertainties and evolving market conditions, requiring insurers to adapt and innovate to maintain profitability
Europe's top 10-ranked insurance companies remained unaltered in 2022. However, lower down the rankings, there was a notable level of movement, with AIG Europe re-entering the top 30, and Switzerland-domiciled Baloise Holding falling out.
Gross written premiums (GWP) across Europe's 30 largest insurers grew by 11% year-on-year in 2022. The top 10 insurers collectively outpaced their smaller peers, with UK-based RSA Insurance Group being the sole insurer among the top 30 to report reduced GWP.
France and Germany led the leaderboard with six companies each in the European top 30, followed by the United Kingdom with four. Switzerland and Spain housed three each among the top 30 insurers.
The top five positions remained unchanged, with Allianz, AXA, Lloyd's, Chubb, and Zurich dominating the rankings. Four of these reported low-to-mid-teen average premium growth.
Among the groups ranked 11 to 20, several companies made significant moves. Vienna Insurance Group climbed three spots, Aéma Groupe advanced from position 23 in 2020 to 15, Unipol declined by two spots, Sampo dropped by two spots, and Groupama Assurances Mutuelles climbed by two positions.
Beazley made an impressive leap, climbing four spots to position 23. The company's growth was driven by robust performances in the cyber, marine, accident, and political insurance lines.
Overall profit after tax (PAT) for European insurers fell in 2022. Investment results were negatively impacted by fluctuations in market values, driven by rapidly rising interest rates.
Persistently high levels of inflation are expected to continue to challenge profitability, especially in the motor insurance line.
Most companies in the ranking maintained strong regulatory solvency ratios. None of the groups had ratios below 150%, with the majority (80% of the 26) having ratios above 200%, illustrating the robust solvency position of the European insurance sector.
Factors such as rising interest rates and investment volatility impacted solvency ratios, but mutual groups and those underwriting reinsurance and large corporate risks often had a competitive advantage with high solvency ratios.

by Yana Keller