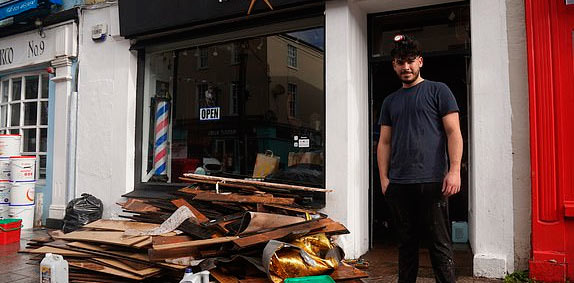 The estimates by PwC UK calculate the costs of damage due to the severe weather caused by Storm Babet to be between £450 and £650 million.
The first minister has confirmed that the Scottish government has activated the Bellwin scheme, a discretionary fund which is designed to help councils that face extra costs as a result of large-scale emergencies.
Speaking as he toured flood-hit Brechin, Humza Yousaf said cash aid would be made available for the areas after councillors called for help.
The scheme has been activated a number of times in recent years including after storms Eva and Frank battered Scotland over Christmas and New Year 2015. Millions of pounds of aid was given to repair damage across the Borders and Aberdeenshire.
The scheme is named after Irwin Bellwin, who served as a life peer in the Department of the Environment under Michael Heseltine in the first Thatcher government of 1979-1983.
The scheme compensates local councils which have been forced to incur extra expense to safeguard lives or properties.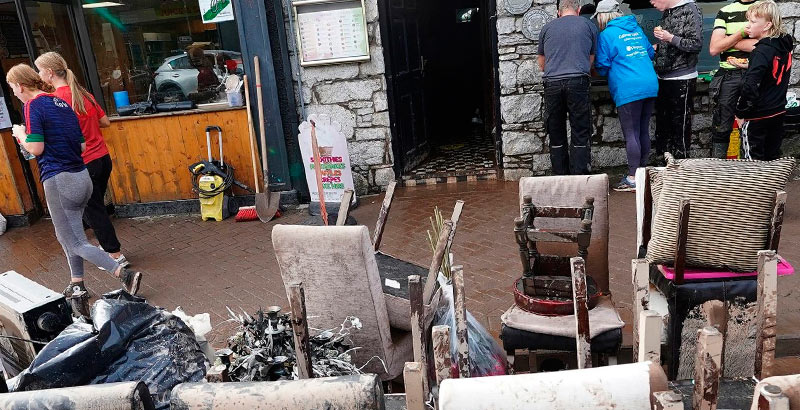 In the case of the areas most affected by last week's floods, Angus council will have to pass a threshold of £573,240 for this financial year, while Aberdeenshire will only qualify after spending £1,262,730.
For people living in and running businesses in Brechin and other affected areas, the question now turns to how quickly they can get back into their properties and how they fund the costs of repairs and lost belongings or business assets.
Building and home contents insurance ought to take care of it, but this is time consuming and many people in flood areas struggle to find affordable cover.
In 2016 the UK government and some insurance companies set up Flood Re, which is designed to help people in such areas find affordable insurance.
It was also used to help with disruption caused by the "Beast from the East" snow storm in February 2018.
Given the extent of flooding we've observed and the subsequent damage of residential and commercial properties, we project the insurance losses from Storm Babet to range between £450 and £650 million

Mohammad Khan, General Insurance Leader at PwC UK
The significant insurance outlays suggest that additional alerts regarding the potential repercussions of Storm Ciarán in England and the Channel Islands could escalate these costs.
The Met Office has released yellow and amber warnings, indicating danger to people and buildings. Forecasted winds of up to 80mph, coupled with structural damage and flying debris, may compound existing financial costs.
While Storm Babet's severity was anticipated, the upcoming Storm Ciarán could exacerbate the damage.

by Yana Keller