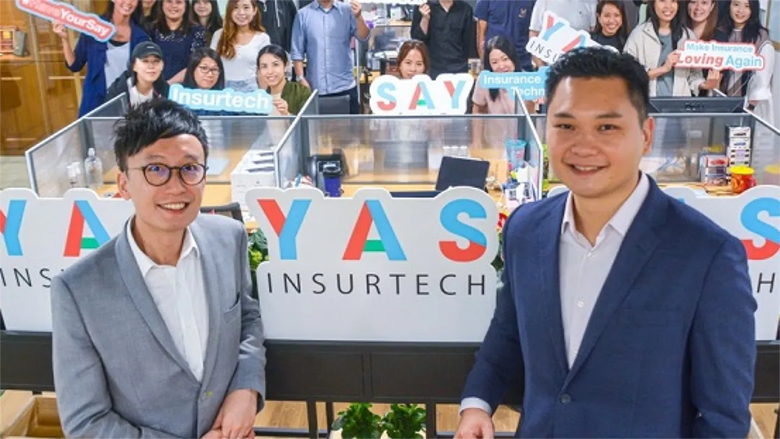 Hong Kong-based insurtech YAS Microinsurance has secured US$4.5mn in pre-Series A funding led by VC firms Noria Capital, ZEMU VC and JKL Capital.
Founded in 2019, YAS Microinsurance uses insurance on the blockchain to deliver products that are fast, affordable and flexible. It currently focuses on short-term insurance for active lifestyle pursuits, covering medical expenses and accidental damage that occurs when a customer is running or hiking, or protection against bike theft and repair for cyclists.
As an insurtech fund, we always look for companies to reinvent the insurance value chain. William Lee, Andy Ann and Kelvin Cheung are the perfect team to lead YAS on this progressive journey of innovation and creativity

Rakan Abunayyan, General Partner at Noria Capital
Its Byke Pro product for road cyclists offers cover for ten cycling trips of up to six hours in duration each over the course of six months for 380 Hong Kong dollars (US$48).
It also offers an insurance product for busy commuters that covers them if they lose personal belongings – such as a laptop, briefcase or mobile phone – while using public transport or ride-hailing services like Uber.
We are on track with our goal to achieve our vision of how future insurance works: autonomous insurance on-chain, as we transition from the old Web2 world into a more interconnected world with Web3

William Lee, Co-Founder YAS Microinsurance
In the last 15 months, the insurtech startup has launched seven different microinsurance and embedded insurance products, growing the number of policies by around 50% quarter-on-quarter in Hong Kong and Malaysia.
YAS Microinsurance now wants to use the money raised in its pre-Series A round to venture out into insuring other areas, such as the Web3 economy.