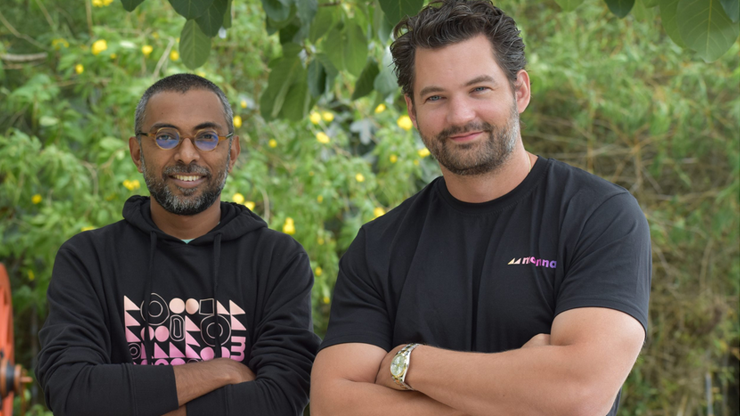 Monnai, a provider of a consumer insights platform for financial organizations, has announced a series A funding round of $6.5 million. The company will use the funding to bolster its AI-driven decisioning capabilities.
Monnai was founded in 2021 by Ravish Patel and Pierre Demarche. Headquartered in San Francisco, the company operates across Asia, India, and Latin America.
The platform integrates the increasing number of disparate data sources across the globe and provides its customers with tools to navigate the increasing fraud and evolving regulatory landscapes. This adaptive infrastructure delivers four key decisioning modules Know Your Customer, Trust & Fraud Risk, Credit Decisioning, and Collections Optimization through a single API.
The investment round was led by New York-based Tiger Global that invested in Snyk and WATI among others, alongside participation from existing investors, including Better Tomorrow Ventures, 500 Global, and Emphasis Ventures (EMVC).
The resulting infrastructure leverages over 350 contextual insights, including payment, communication, device, identity, etc. The company's technologies enable low code/no code dynamic aggregation, normalisation, and contextualisation of data sets.
The new investment brings the total raised by Monnai to nearly $10 million.
In a digital-first world, every business is a fintech. Whether you're in an established market or an emerging market, there's an inherent need for clean infrastructure. Businesses globally have been developing strong capabilities using more and more data to make their own decisions.

Monnai CEO and co-founder Pierre Demarche
Monnai's platform integrates multiple data sources from around the world to help its own customers navigate regulatory landscapes and battle fraud. Its adaptive infrastructure delivers four decision-making modules — customer view, trust and fraud risk, AI-driven decisioning for credit risk and collections optimization — through a single API.
The company provides a global infrastructure that delivers customer insights to financial organizations that need to make better informed decisions for client lifecycle management.
The challenge is to get access to the insights that will inform decisions across silos and use cases and in as many useful ways as possible

Monnai CEO and cofounder Pierre Demarche
The company's technologies enable low code/no code dynamic aggregation, normalization and contextualization of data sets. This helps to break down silos and borders, leading to faster ingestion, modeling and implementation of alternative data.
In the past six months, Monnai has focused on expanding its capabilities in AI and customer experience.
The company launched its first AI-driven decisioning engine, which uses rules and supervised models to detect synthetic identities, such as fake digital identities used by fraudsters.
This helps its customers identify specific fraud attempts — such as promotion abuse and new account fraud — that have historically been challenging.
Monnai has also been developing new explainable AI (XAI) features, which will provide more granular and personalized reason codes for transactions. The company has also added new complex modeling techniques, including unsupervised ML, to further enhance the platform's performance.
Tooling includes a graph-based user dashboard to reduce the complexities of manual investigation for fraud risk and credit risk analysts. This UI allows users to identify risk factors in a single view within a few seconds.
With the new funding, Monnai plans to enhance its business capabilities in emerging markets and continue developing its proprietary analytics and data ingestion capabilities, according to cofounder and chief product officer Ravish Patel.

by Peter Sonner