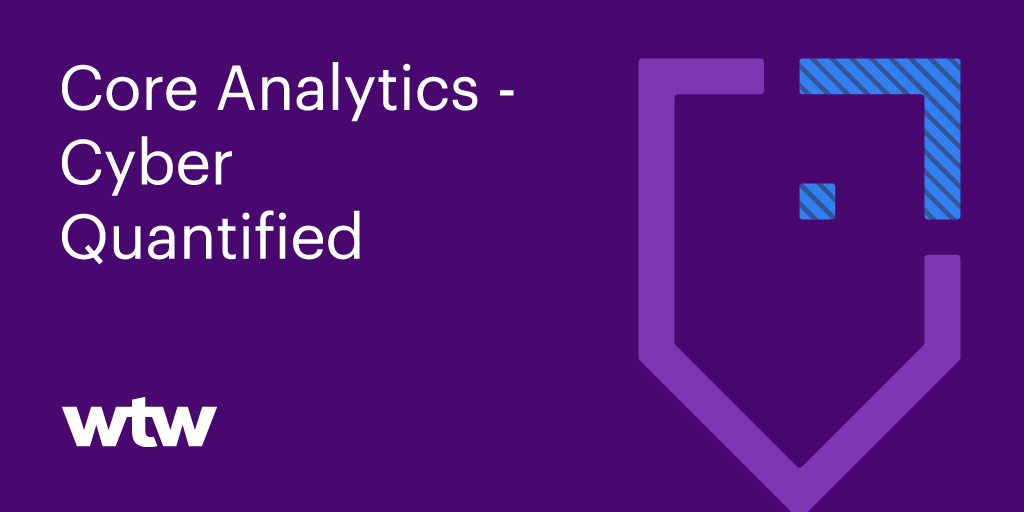 WTW has announced new release of enhanced Cyber Quantified Model, designed to assist companies in evaluating cyber loss potential and optimising risk management strategies.
Cyber quantified, a risk innovation in cyber prediction, evaluates cyber loss potential with decision support to help optimize risk management strategy.
The new version offers organisations the ability to interactively model network outage risk and data breach liability, incorporating a diverse library of key cyber risk scenarios.
It's a leading cyber risk model that allows organizations to interactively model network outage risk in addition to data breach liability. WTW already helped thousands of companies worldwide better understand their exposure to cyber risk.
Cyber Quantified's refined evaluation of organization's risk includes:
Dynamic and customizable technology that enables sensitivity testing with instantaneous results
Thorough quantification of cyber risk: How often will events occur? When there is an event, how big is it and how much will it cost?
Visually compelling, data-driven decision support guides insurance strategy
Facilitates strategic program design and tactical engagement of the insurance marketplace
Concise and compelling output for effective communication with internal stakeholders
The new model offers increased depth of information through a cyber risk profile feature, empowering companies to identify vulnerabilities and implement effective risk mitigation strategies.
Improved methodologies using cyber scenarios enable more accurate risk assessment and management. With an extensive scenario library of approximately 100 options, clients can undertake tailored scenario planning to address the diverse range of cyber threats they face.
Cyber Quantified tool screenshot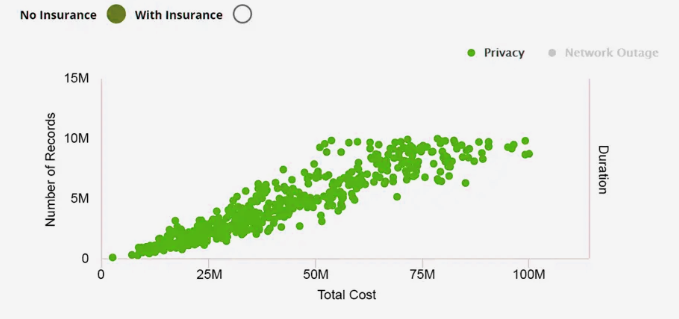 With the increasing prevalence of cyber attacks, data loss, and cyber extortion, WTW's updated tool aims to provide decision support and comprehensive analysis to address these pressing concerns.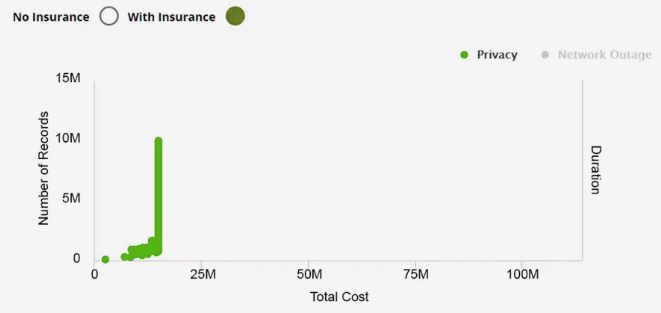 Cyber attacks, data loss, and cyber extortion remain the top-ranked risks faced by directors and officers.
To meet this challenge, WTW undertook a thorough review of their proprietary Cyber Quantified modelling tool, enhancing its capabilities and expanding its features to better assist companies in quantifying their cyber exposures.
The model also provides insight into financial costs, including cyber extortion, allowing companies to assess the potential impact of cyber risks and make informed decisions about risk transfer.
A new tool assists organisations in optimising their insurance coverage to align with their risk profiles effectively:
Helps you better understand your privacy breach and network outage risk. It gives insight into how often you could experience an event and the potential cost of those events.
Helps you make smarter decisions about your risk management strategy: evaluate customized insurance strategies, including limit adequacy and overall value you can expect from each.
Evaluate and compute quotes from carriers with financial decision support metrics like "Value from Insurance" and "Premium Return on Investment".
Model the impact of changes in your controls posture on cyber risk.
See the impact of insurance structures on your loss potential.
For whom is it appropriate?
Privacy breach: Any company that holds or collects significant sensitive employee, customer or third-party data. Results are most meaningful for companies with more than 50,000 records.
Network Outage: Any company that risks lost revenue or employee efficiency due to a network outage. Results are most meaningful for companies with annual revenue of at least $100 million.
What geographies does this tool support
Cyber Quantified is a global risk evaluation tool supporting all geographies, drawing upon over 25,000 global incidents from both internal and external sources. It leverages WTW's global cyber expertise, grouping countries into regions based on data volume and regulatory similarities.