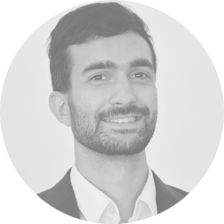 Arnaud Vanolli – Economist Swiss Re Institute
Arnaud Vanolli joined Swiss Re in 2022 as an Economist in the Group Economic and Sigma Research team in Zürich. His work focuses on Property and Casualty Insurance and European markets.
He has co-authored several sigma studies and a range of other publications, contributes to insurance market forecasting and thought-leadership, and works closely with internal and external partners to advance Swiss Re's goals.
Prior to joining Swiss Re, Arnaud worked as an Economist at the International Air Transport Association, where he contributed to market-leading research on the economics of air transport. Arnaud holds a Master of Science degree in Economics from the University of Lausanne and was a visiting student at the University of Mannheim.