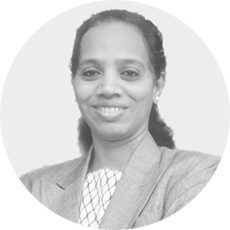 Aruna Mahesh – Insurance Consulting and Innovation Leader at Capgemini
Vice President | Insurance Industry Leader | CTO Advisor | Insuretech | Business Solution | Innovation| Strategy | Transformation| D&I champion
Aruna Mahesh is an Insurance Industry Business leader with more than 2 decades of experience with deep domain expertise in insurance and is part of Capgemini's Insurance Global Services and Insurance Practice Leadership Team.
She has experience in winning and leading strategic multi-million dollar insurance digital transformation programs as a Subject Matter Expert and including core platform transformations in highly complex M&A environments. An avid follower of ecosystem players including insuretechs & partners, her expertise lies in using contemporary approach to build innovative business solutions.

A strategic thinker and a thought leader with in-depth understanding of the impact of emerging technological advances on the Insurance business ,she is responsible for curating GTM propositions,sales enablement strategies ,business growth and innovation including leveraging cross-industry solutions .

She has a good understanding of usage of latest and futuristic technologies such as Artificial intelligence/Machine Learning, Augmented Reality/Virtual Reality, Facial Recognition, IoT , Blockchain ,RPA and Quantum computing.

She is an active blogger , speaker at various forums and also sits on the Editorial committees of Capgemini's renowned World Insurance , Insuretech and Insurance Trends Reports . She has worked across various geographies including Continental Europe, APAC , US and UK markets in multi-faceted roles such as Domain Subject Matter Expert , Business Solutions Architect , Pre-sales head and Sales head. She has managed Strategic Enterprise Accounts and has an inherent ability to build and nurture CXO level relationships. She comes with extensive experience in Business Solution Consulting in Insurance domain ,having led the Business Analysis Practice and built insurance capabilities.