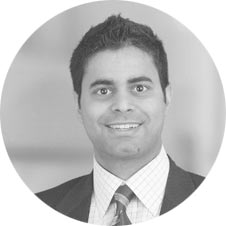 Atul Sharma – EY- Parthenon Principal, Strategy and Transactions, Ernst & Young
Atul is an EY-Parthenon Principal based in Los Angeles. He specializes in technology-enabled value creation, carve-outs, post-merger integration and due diligence.
Atul has over 15 years of experience advising private equity and corporate clients in various sectors, including financial services, professional services, consumer products, industrial manufacturing and technology. He has an MBA from the University of Southern California Marshall School of Business and is a CFA charter holder. 
Specialties: Due diligence, turnarounds, carve-outs, synergy assessments, post merger integration, Day 1 readiness, transition services agreements (TSA) review, separation planning, integration planning, value creation, business process redesign and solution architecture
"I am building a better working world by supporting EY clients throughout the entire transaction lifecycle —from origination and due diligence, right through value creation and exit optimization. I help EY clients rethink their business and I help them unlock the true potential of technology in business transformation and value creation."