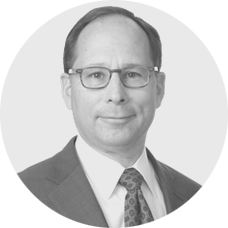 Fritz Nauck – senior partner in McKinsey's Charlotte office
A longtime member of the Financial Services Practice in the Americas, Fritz leads our insurance work in North America and coleads the firm's global Insurance Practice. He previously served as the global coleader of our Risk & Resilience Practice.
Since joining McKinsey, Fritz has advised the full range of businesses that comprise the financial services sector. Through a period of intense market turbulence, including rapidly changing digital technologies, competitive innovation, changing consumer behavior, and evolving regulatory frameworks, he has offered expert guidance and helped executives stay ahead of the pace of change.
With a particular focus on serving leading insurance and banking firms, Fritz helps institutions set strategy, achieve operational performance improvement, manage risk and build resilience, undertake organizational redesign efforts, and purse successful mergers and acquisitions.
Strongly interested in future-looking industry strategy, Fritz has contributed to several McKinsey-published articles describing emerging dynamic and successful business models in insurance and United States banking.
While on active duty in the United States Navy, Fritz served as the assistant engineer and weapons officer.