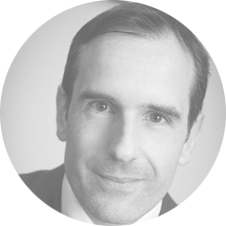 Manuel Arrivé, CFA – Director, EMEA Insurance Fitch Ratings
Manuel Arrive is a director in Fitch Ratings' Insurance group, based in Paris. His primary area of coverage is the French market (both life and non-life segments). Manuel is the primary analyst on AXA, Groupama, SCOR, CNP, Coface, Groupe VYV and other French names.
Manuel joined Fitch in 2005 and, until 2018, covered the European asset management sector. His primary areas of responsibility were the qualitative evaluation of funds and investment management companies. Specifically, Manuel led the pan-European fund research at Fitch, overseeing fund quality ratings and research, criteria and analytical tool development.
Prior to Fitch, Manuel worked for six years at AXA Investment Managers primarily as a risk manager and a global internal auditor. Manuel began his career at the Inspection of Paribas, focusing on credit risk assessments. He worked in London for 8 years and is based in Paris.
Manuel graduated from ESSEC Graduate School of Management in 1997 and is a CFA charterholder, member of the CFA Institute.