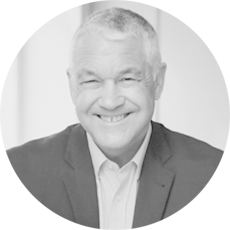 Mike Mitchell – Senior Underwriting Advisor, P&C Reinsurance at Swiss Re
Mike has been with Swiss Re since 1996, and has over 35 years of reinsurance underwriting and sales experience. He has expertise in underwriting and portfolio management, as well in leading cross cultural and functional teams on a global level. Mike has led multiple and diverse reinsurance transactions and projects at Swiss Re over his tenure at the company.
Mike started his professional career in 1987 in client management and underwriting at M&G Re in London, and has since worked in the industry in Asia, as well as Australia and Europe. He relocated to Zurich in 2017 to lead Swiss Re's Property and Specialty underwriting worldwide.
He has a keen interest in the topics of sustainability and climate risk, with a strong focus on underwriting implications. He is a member of Swiss Re's Sustainability Council, and leads the topic of sustainability across the Reinsurance business. He has held external positions as Chair of the Australian Nuclear Pool, and as a member of the advisory board of Risk Frontiers at Macquarie University.
Mike was born in 1966 and is a British citizen. He holds a BA from Exeter University in Economics and Politics, and is an Associate of the Chartered Insurance Institute in the UK.

– Strategic thinker with a strong track record of execution. – seeing the big picture, evaluating strategic options, delivering outcomes.
– Strong organisational and communication skills.
– Skilled in underwriting, portfolio management, structured transactions and leadership in a cross cultural environment.
– ESG champion with a focus on ESG in underwriting – defining, targeting and delivering on ESG portfolio targets without compromising on UW quality.
– Experience of corporate governance at a global entity level.
– Capital allocation, capital solutions and capital management.
-Organisational transformation.
-Passionate about nurturing and developing talent – mentoring, coaching and line management experience.