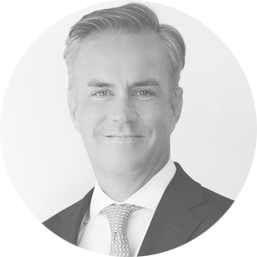 Sean Kevelighan – President and Chief Executive Officer, Insurance Information Institute (Triple-I)
Sean Kevelighan joined the Insurance Information Institute as President and Chief Executive Officer in August 2016. Previously, he was Group Head of Public Affairs for Zurich Insurance Group where he oversaw Government and Industry Affairs as well as Corporate Responsibility. He joined Zurich in May 2013 as Head of Government and Industry Affairs for North America, with responsibility for driving the public policy agenda in the region.
Prior to that, he worked at Citigroup, Inc., as Head of Strategic Communications for its Global Consumer Banking business, and for Zurich, as Head of Group Media Relations in North America.
He has served in various public sector posts in Washington, D.C. As a political appointee in the administration of President George W. Bush, he served first in the Department of Treasury as a spokesperson for economic issues, and eventually became Senior Advisor for the Office of Tax Policy.
He was also the Press Secretary for the White House Office of Management and Budget. Additionally, he worked on Capitol Hill, serving on the staff of members of Congress; most notably as Legislative Director for Representative Bob Schaffer of Colorado. Sean's private sector experience in Washington, D.C. included positions at public affairs firms such as Edelman and Hill & Knowlton.
He advised numerous multinational and FORTUNE 100 corporate clients on policy issue management programs, corporate reputation campaigns and crisis communications. Sean is a graduate of the University of Colorado at Boulder. He and his wife Annik have three children. He is an avid enthusiast of exercise and outdoors, participating regularly in triathlons and other sporting events.