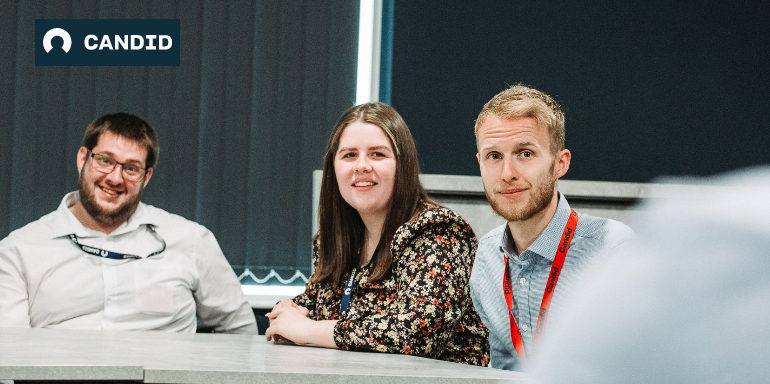 UK-based insurtech Candid (part of the Clark Group of companies) and Swiss Re's iptiQ join forces to provide affordable and accessible life insurance solutions to UK customers. The newly launched digital-first offering is distributed through Candid's well-established Polly and Tom brands.
Candid is a new kind of life insurance company – one that's more personal, passionate, digital and connected. "We've been on this journey since 2013 and we've come a long way, learning so much about people, business and ourselves", says insurtech.
This strategic partnership harnesses Candid's leading position in distributing life insurance products to UK customers and iptiQ's cutting-edge digital B2B2C insurance platform, combined with its underwriting expertise.
This new partnership with Candid is a prime example of iptiQ's focused B2B2C approach, as we work closely with innovative businesses that share our vision to make insurance easier and therefore more accessible for a broader range of customers.

Andreas Schertzinger, Regional Market Executive iptiQ EMEA
According to the announcement, the newly launched digital-first offering will be distributed through Candid's well-established Polly and Tom brands – which offer targeted and affordable life insurance solutions to mothers and fathers, respectively.
The mission at Candid is to disrupt the UK life insurance market, focusing on the customer, providing good solid advice, affordable pricing and simple to understand products.
Having seen what iptiQ can offer as both an insurance and technology partner, the decision to collaborate with iptiQ was an easy one.
I am very proud and extremely excited to be launching our very own Polly and Tom life insurance and serious illness products, and I genuinely believe this to be the first step in a cycle of disruptive pivot towards a customer-first mindset in the life insurance market.

Matt Edwards, CEO of Candid
Many people in the UK don't have the insurance cover they need. But then something happens that makes them wish they'd acted sooner. Candid want every family to be insured against whatever the future might bring.
"Our trusted brands are famous for straight-talking advice and affordable life insurance. Together, we're helping many thousands of mums and dads to protect their families and face the future with confidence", Matt Edwards says.