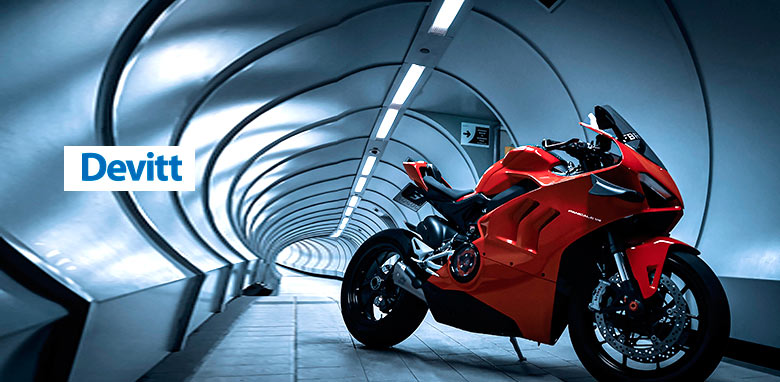 Arthur J. Gallagher acquired of Romford, Essex-based Devitt Insurance Services Limited ("Devitt") in the United Kingdom. Terms of the transaction were not disclosed.
Founded in 1936, Devitt is a privately owned retail property/casualty insurance broker predominantly focusing on coverages for motorcycles and motorhomes
William Hughes, Tony Chapman and their associates will continue to operate from their current locations in Romford and Ipswich, Suffolk, under the direction of SME and Personal Lines Managing Director Gareth Birch.
"Devitt is a highly-regarded business and culturally is a great fit with Gallagher," said J. Patrick Gallagher, Jr., Chairman, President and CEO. "I am delighted to welcome William, Tony and their associates to Gallagher."
The business's impressive specialist expertise is complementary to our existing UK Retail niche practices, extends our affinity partnership reach and further enhances our digital capabilities.

Patrick Gallagher, Jr., Chairman, President and CEO
Arthur J. Gallagher & Co., a global insurance brokerage, risk management and consulting services firm, is headquartered in Rolling Meadows, Illinois. The company has operations in 68 countries and offers client-service capabilities in more than 150 countries around the world through a network of correspondent brokers and consultants.
Motorcycle specialists for over 80 years
It all started way back in 1936 when Howson Foulger Devitt started an innovative scheme insuring motorcycles through motorcycle dealers. This meant that riders could buy their bike and ride it away that very same day, fully covered.
Howson had started his career insurance broking at Lloyd's in London, but the Devitt family began their business journey in shipping broking and insurance, with Devitt & Moore, some 100 years earlier in 1836, jointly owned by Howson's grandfather, Thomas Henry Devitt.
Over the years since Devitt began insuring motorbikes, many things have changed. Devitt has been bought and sold numerous times. They have been owned by household names such as Churchill and RBS, but Devitt are one of the leading motorcycle insurance specialists in the UK.
The insurance interests of over 140,000 customers and work with some of the UK's leading underwriters and brands.